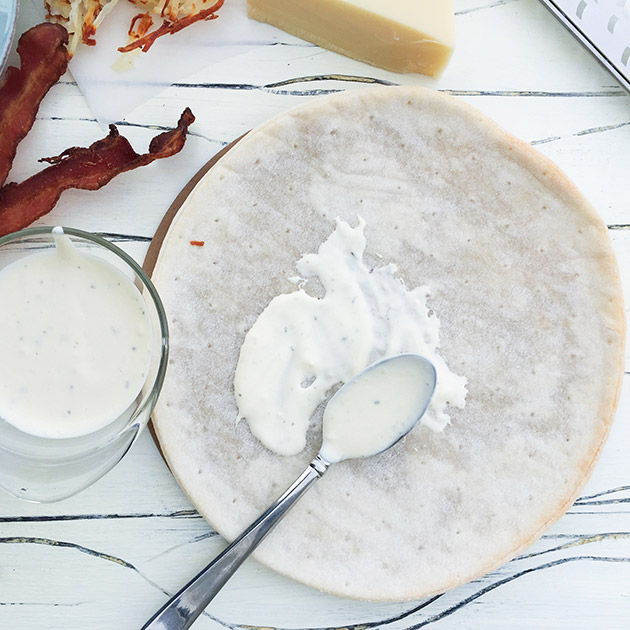 Are you team red or team white when it comes to pizza sauce?
Truthfully, for me, most of the time I am team red. But there are times when you just can't beat a white pizza sauce.
Seriously folks!
2 years ago when I was in Toronto visiting friends we took a day trip to Niagara Falls. Wow! Truly spectacular. Really, it is a must see.
On the way back from the falls we went to Niagara On The Lake to grab lunch and the restaurant stated that they had really good gluten free pizza.
I was blown away, not so much from the gluten free crust but from the pizza toppings themselves. It was, sad to say my first time having a white sauce pizza and it was so darn good!
I have been meaning to replicate the pizza myself and share my own recipe with you all.
The toppings I used were baked shredded hashbrowns, lots of crumbled bacon, mozzarella and Gruyere cheese and a bit of pepperoni and of course the creamy white pizza sauce.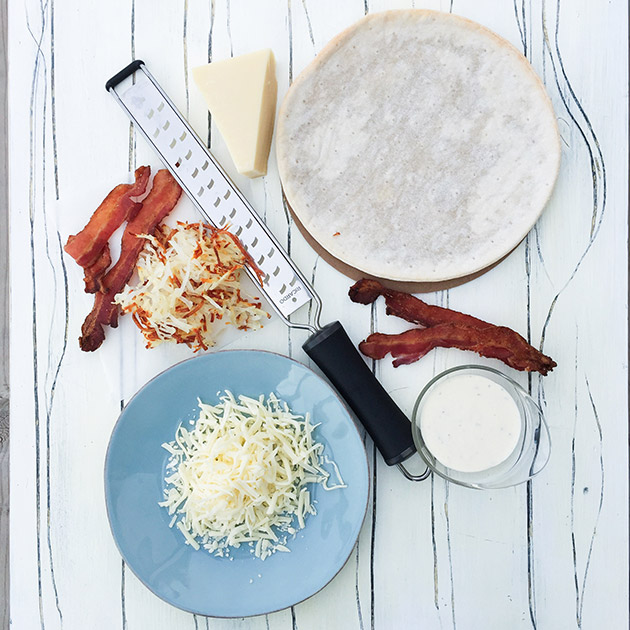 I also used a frozen Udis gluten free pizza shell but you can always make your own pizza dough which is usually what I do when we are having pizza. But we always know, don't we busy moms, that it's okay to use a pre-made pizza shell too!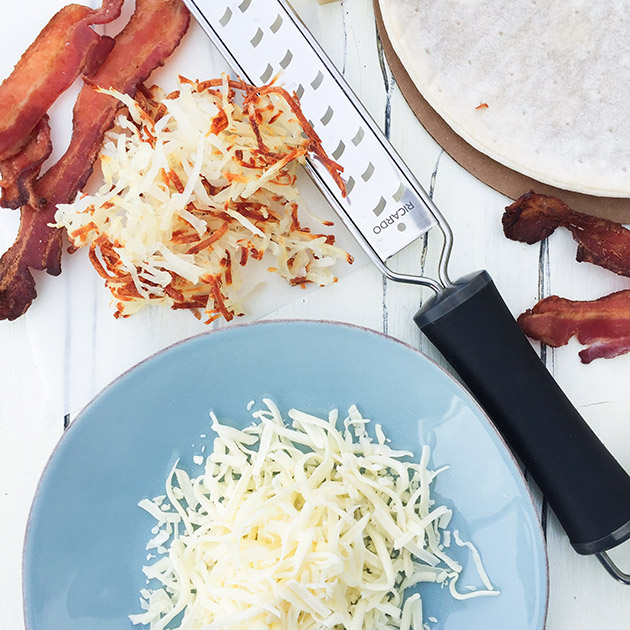 I used 2 whole garlic cloves in my recipe because I find the extra sauce stored in a jar in your fridge infuses more of the garlic into the sauce without overpowering it for your next pizza night!
Gluten Free White Pizza Sauce
Ingredients
2

tbsp

butter

2

whole peeled garlic cloves

3

glutenfree flour blend

(I used Compliments glutenfree flour blend available at Safeway and Sobeys)

1

cup

milk

1/2

cup

whipping cream
Instructions
In a small saucepan melt the butter on low heat.

Add the glutenfree flour and whisk.

Slowly add the milk and whisk very well until smooth.

Add the garlic cloves and the whipping cream and whisk.

Let sauce simmer for 5 minutes whisking the sauce occasionally.

Remove from heat and pour inside sauce into a jar and store in the refrigerator.
Enjoy!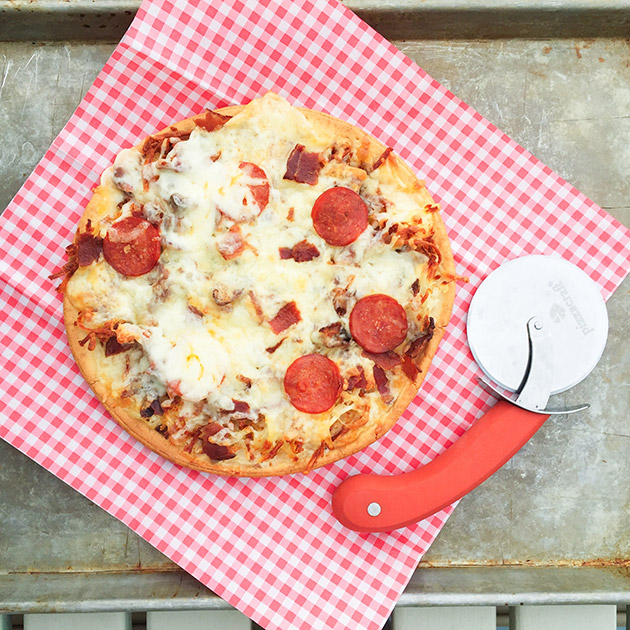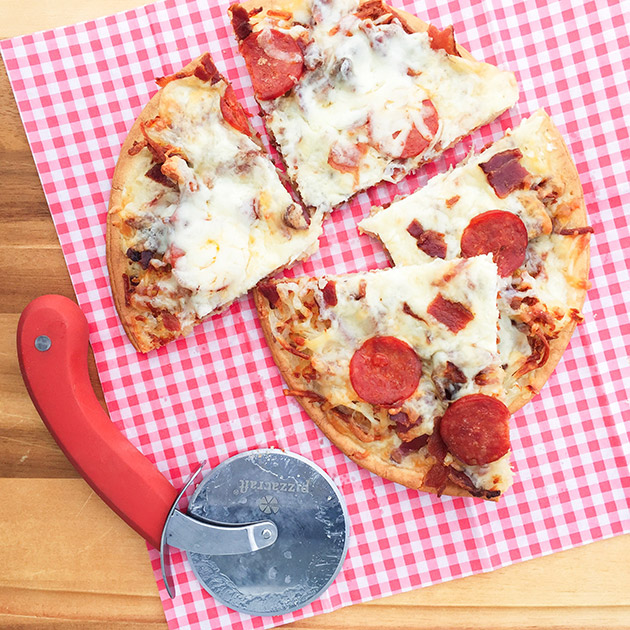 Looking for Delicious Salad Recipes?
In my Gluten Free Salads Cookbook you can find 27 other delicious recipes your friends and family will love, including: Cucumber Herb Salad, Roasted Strawberry Goat Cheese Salad, Sesame Noodle Salad and many more. Purchase yours today.