It is the time of year again, when we Calgarians return from our summer vacations in the Okanagan with vehicles bursting with fresh fruit.
We love BC summers, in fact since the kids were little we used to spend out summers in Penticton, BC and we always hated coming home. It was a time full of sun, swimming, hockey camps, reading, eating BC fruit, and wonderful family memories.
Kevin and I got to do it again this summer, when our good friends Darryl and Gail invited us to spend a week with them in Sorrento, BC. We were not disappointed. The weather was fantastic, the sun glorious, the food fabulous, and our friendship flowing. Lots of laughs and fun by all.


What is also a tradition when heading home to Calgary is to load the vehicle with as much BC fruit as we can handle. We loaded up with peaches, apricots, new apples, cherries and fresh corn. The fruit is so delicious, but as time goes by, there is always fruit leftover starting to get too ripe.

I had peaches, apricots and cherries leftover and decided to make some jam with them. First, making jam is so very easy. Especially if you do the 'cheater way' as I call it-make freezer jam. It requires so little equipment- fruit, bowls, freezer pectin and some canning jars. That is it! In fact, you can make this kind of jam anytime of the year and what is even better is it is gluten free! Who knew that gluten can be added to jam, but it can. Now you can make fresh jam yourself at home.
The only thing that took time was the pitting of the cherries, but again I did not have a lot left, so no complaining here.

Freezer jam pectin is available almost any grocery store, Walmart, or where fresh foods are sold.

I made 3 kinds of jam, so used 3 pkgs of freezer pectin. Even using the same bowl each time for mixing-just washing in between. Really, very easy.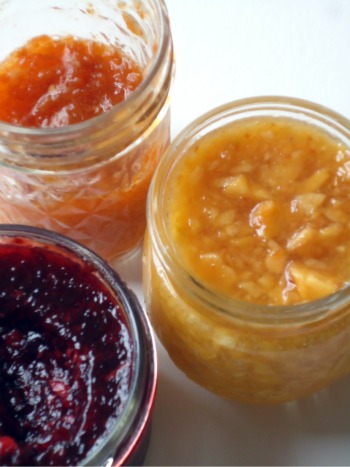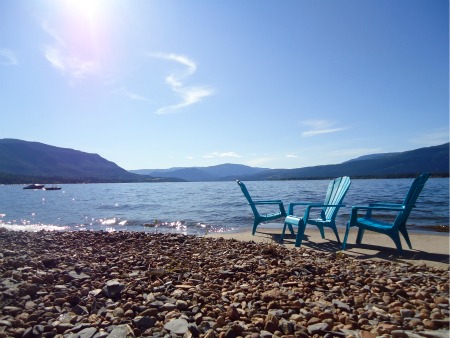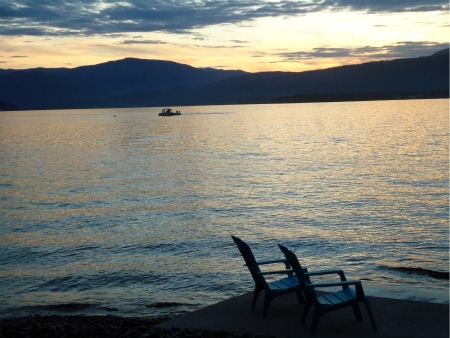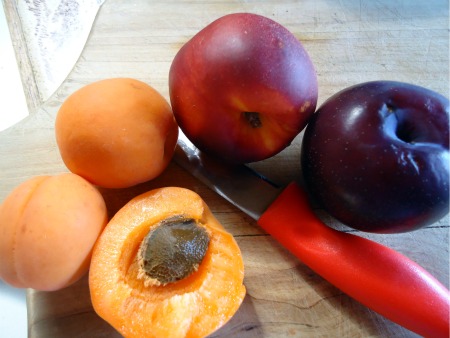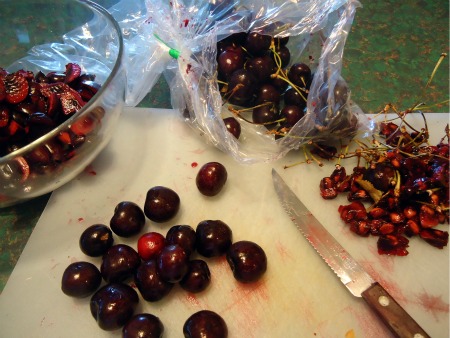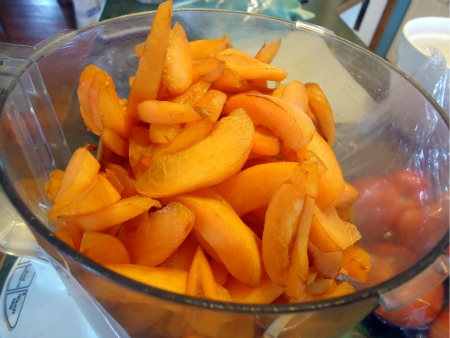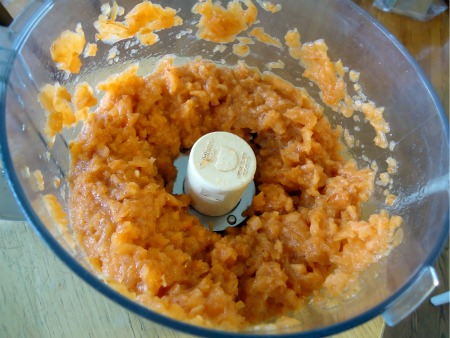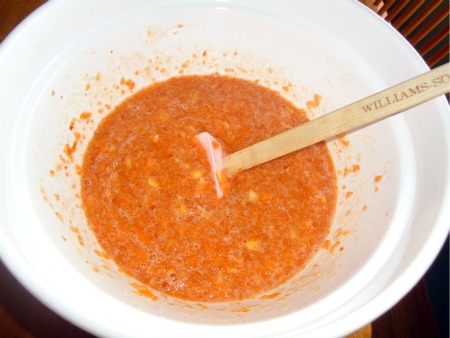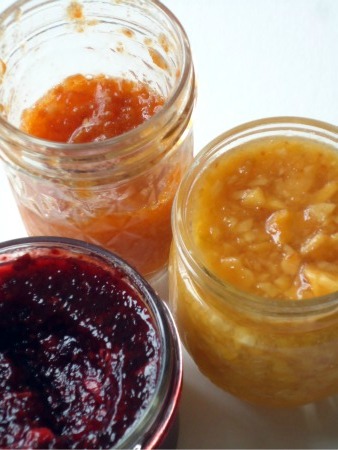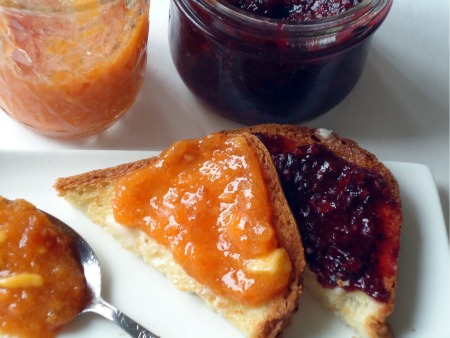 Gluten-Free Freezer Jam
Ingredients
1

pkg of freezer jam pectin

1 1/2

cups

sugar (I used cane sugar)

4

cups

crushed fruit
Instructions
To make the apricot jam, I cored and sliced up the apricots. 

In large bowl, measure 1 ½ cups sugar into bowl.

Stir in freezer pectin pouch contents and mix til well combined.

Add crushed apricots to bowl and stir for 3 minutes.

Ladle into canning jars, leaving ½ inch headspace.

Let sit for 30 minutes, apply lids and refrigerate or freeze.

Jam will keep in refrigerator for 3 weeks, or much longer in freezer.

This yields 4-5 250ml jars.


The recipe is the same for making the peach and cherry jam also. Here is where you can have some fun with flavor combos. For the apricot I added some Saigon cinnamon. For the peach, I added lime zest and for the cherry I added allspice and vanilla paste.
What kind of jam have you made this summer? Do you experiment with spices in your jams