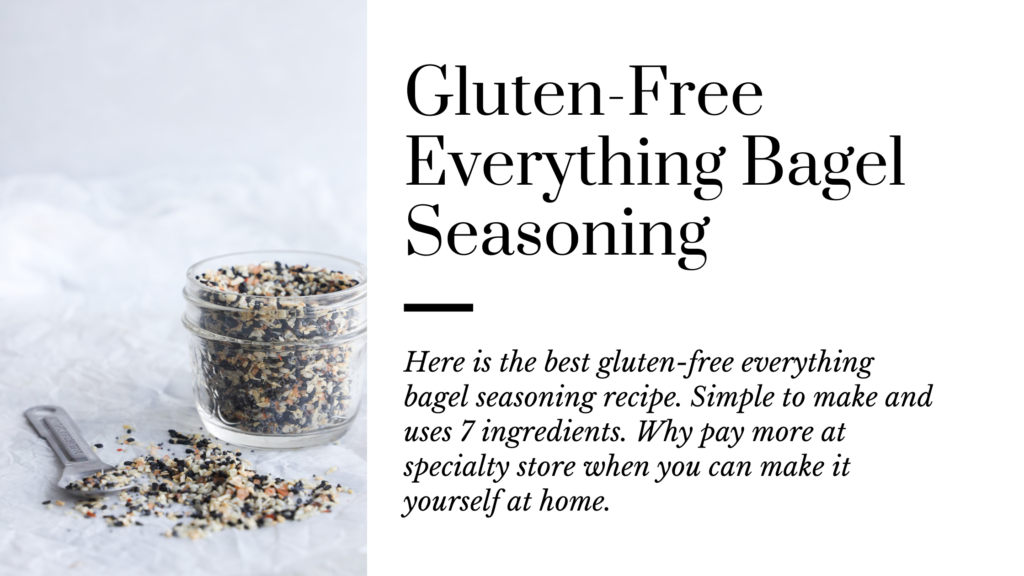 Here is the best gluten-free everything bagel seasoning recipe. Simple to make and only uses 7 ingredients. Instead of buying everything bagel seasoning at the specialty store, you can now make your own seasoning blend at home.

Everything bagel seasoning has become so popular in social media and most folks in the US buy theirs at Trader joes. We do not have a Trader Joes in Canada, but I have seen the everything bagel seasoning at many specialty stores. The problem I have is it is costly! I knew I could make my own gluten-free version at home and I am sharing recipe with you all.
INGREDIENTS NEEDED FOR THE SEASONING:
This gluten-free seasoning blend is easy to make and delicious on croakers, bagels, bread and especially fried eggs I think. You can do so much with this gluten-free everything bagel seasoning besides topping your bagels before they go in the oven.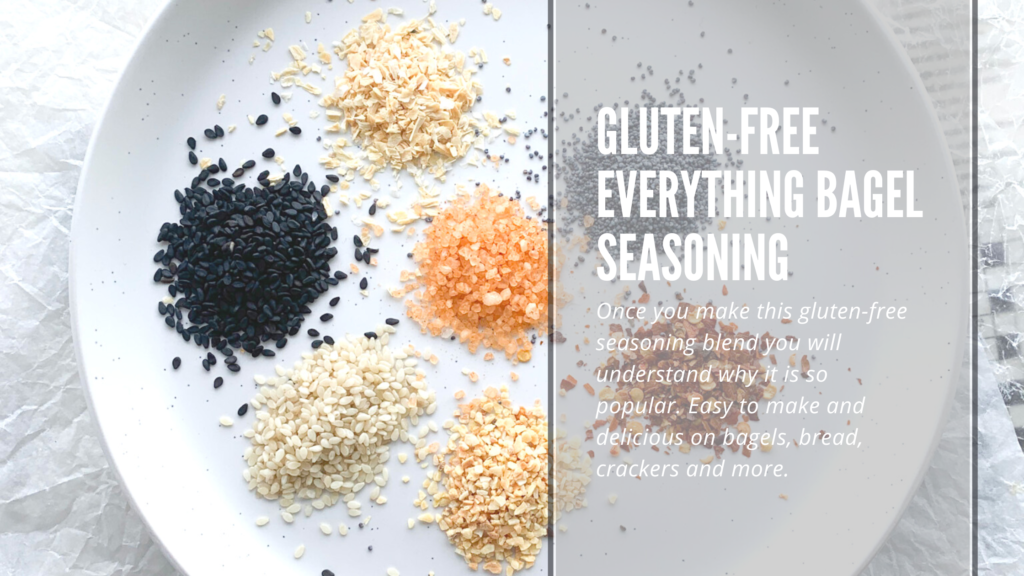 Once you start using the gluten-free everything bagel seasoning, you will sprinkle it over everything! It is crunchy, nutty, garlicky and a bit spicy. It makes anything more delicious! Seriously-you are going to love it.

HOW TO MAKE THE SEASONING:
Combine all ingredients in a bowl and stir.
Store in a canning jar or divide into spice jars.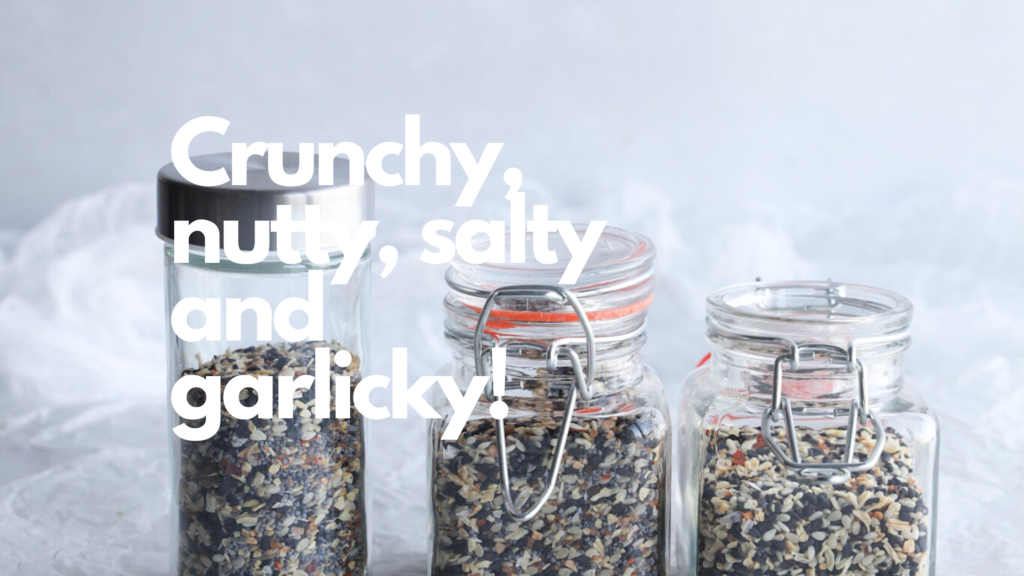 Learn how to make this easy gluten-free seasoning at home and use it on almost everything you eat. I have a passion for spices and in fact collect them on my travels. I love to find spices that are local to the regions I travel too. My fave is to use them when I make my own spice blends. Making your own gluten-free seasoning blends helps you avoid the hidden sugars and additives that can be found in store bought brands.

Gluten-Free everything bagel seasoning will become your new favourite seasoning. You will realize why it is so popular and everyone raves about it. It tasted perfectly salty, nutty, crunchy and spicy. Once you gather the ingredients, the gluten-free bagel seasoning will be ready in a few minutes.
HERE ARE MORE RECIPES TO TRY:
Balsamic Herb Dressing
Strawberry Pecan Salad with Lemon Vinaigrette
Gluten and Dairy-Free Waffles
Gluten-Free Cheese Biscuits
Kitchen Sink Muffins
WANT MORE RECIPES? Subscribe to get new recipes delivered straight into your inbox. And be sure to follow me on Instagram, Facebook, Pinterest and Twitter. I really would love to hear from you.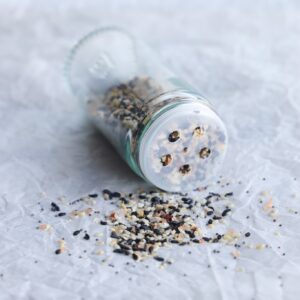 Gluten-Free Everything Bagel Seasoning
Simple to make and only uses 7 ingredients this gluten-free everything bagel seasoning will become your favorite. It is salty, crunchy, nutty and spicy. Perfect on bagels, bread and crackers.
Instructions
Add all ingredients to a small bowl and stir well.

Pour spice blend into small canning jar or spice jars.