Yum. Caramel apples.
Yummy! Caramel apples.
Can you tell I am excited to talk about caramel apples?
Well I am. Years ago when the kids were young I used to painstakingly peel the wrappers off caramels, melt them and then roll apples into the caramel.
They were so good and I had so much fun rolling them in an assortment of candies and goodies.
I decided that I would make caramel apples again and went looking for caramel to buy and melt. I was shocked at the amount of "unnatural" ingredients that were listed on the labels and decided to make homemade caramel for my apples.
I really enjoy the recipes I see on the blog Edible Perspective and thought I would try her recipe for Pretzel Covered Caramel Apples. They turned out fantastic and of course I added my own touches to the apples.
The molasses in the recipe added a nice richness to the caramel and also a richer color.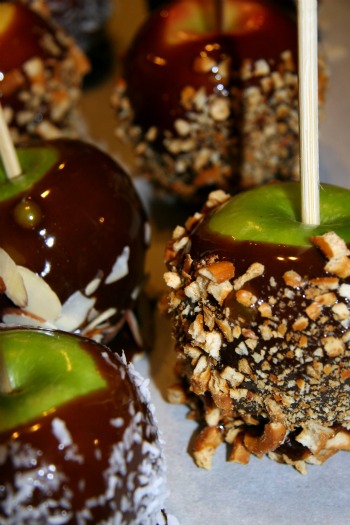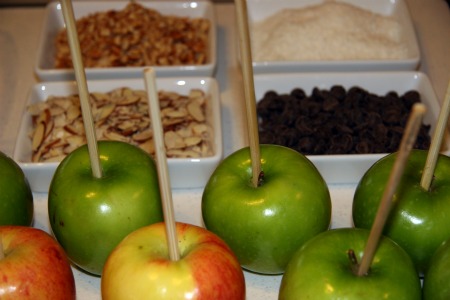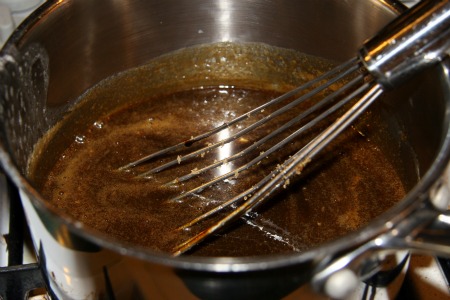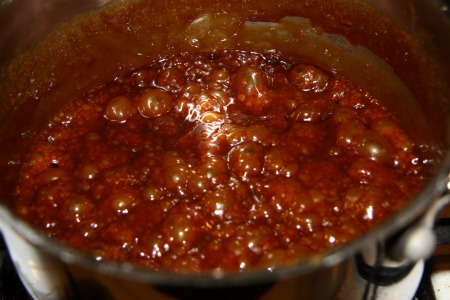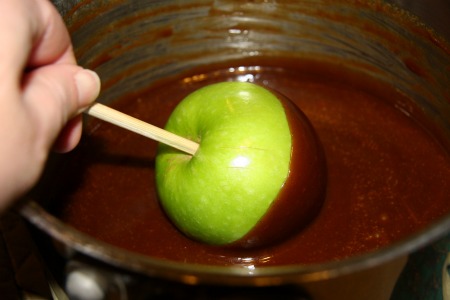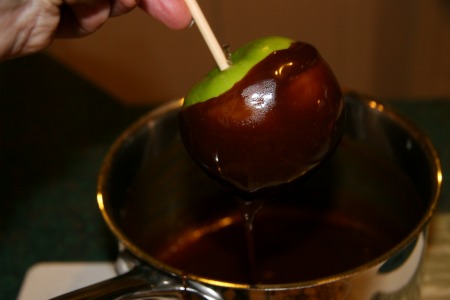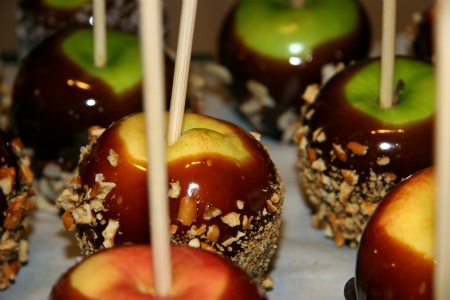 Gluten-Free Caramel Apples
Ingredients
10-12

small granny smith or gala apples

Small bamboo skewers or chopsticks

1

cup

heavy cream

1/2

cup

butter

1

cup

brown sugar

1/2

cup

maple syrup

1/4

cup

molasses

2

tsp

vanilla paste

Assorted gluten free toppings to roll apples in (unsweetened coconut, crushed gluten free pretzels, sliced almonds, dark chocolate chips)
Instructions
In a medium saucepan, melt the cream and butter over medium heat.

Whisk in sugar, syrup and molasses and turn heat to high, bringing the mixture to a boil.

Once boiling, reduce heat to med-low and let simmer for 15-20 minutes, stirring frequently.

To check if the caramel sauce is thick enough, dip a spoon into the sauce and pull it out-if a thick layer of sauce sticks to the spoon then you are good to go.

*After 20 minutes the mixture had not gotten thick yet, so I found I had to cook it for another 15 minutes to get it to thicken.

Whisk in the vanilla paste.

Remove the caramel sauce from the heat and let it cool for about 5 minutes.

Carefully dip each apple into the caramel sauce to evenly coat, and let the excess skim off.

Roll each caramel apple into the various toppings.

Place each apple onto parchment paper to dry.