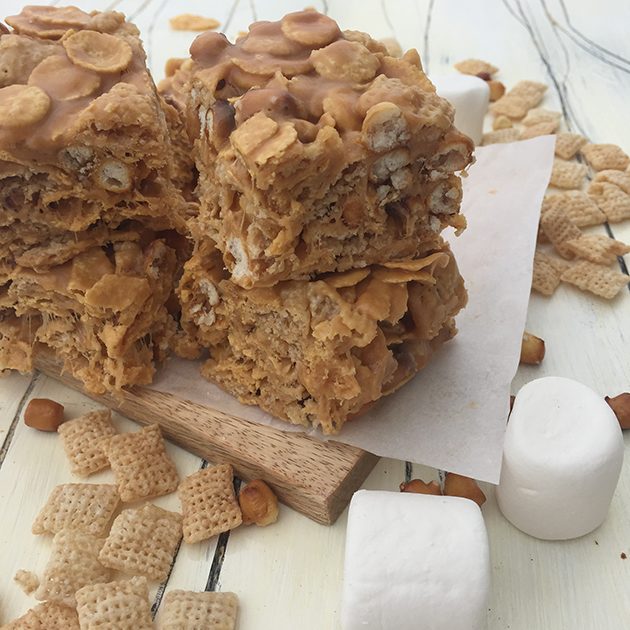 Chex Marshmallow Bars
Ingredients
3

tbsp

butter

1/2

cup

peanut butter

1

pkg

(250g) marshmallows

2

cups

Natures Path gluten free honey cornflakes

2

cups

gluten free Rice Chex cereal

1

cup

Presidents Choice gluten free Pretzel Bites
Instructions
In a medium saucepan melt butter and marshmallows on low heat.

Stirring often until all is melted.

Add peanut butter and stir until smooth.

In a large bowl mix the cornflakes, Chex cereal and pretzel bites.

Pour the marshmallow mixture over and stir quickly.

Pour marshmallow mixture into a 8 x8 parchment lined baking pan and spread mixture evenly.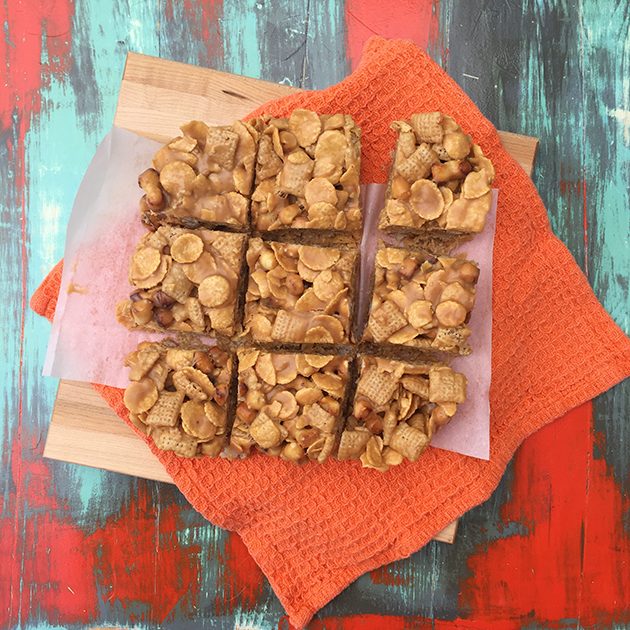 We have had very little hot weather this summer in Calgary no in fact it was quite cool and rainy most of the time. On the rare hot day we have had I knew I wanted to bake but did not want to turn the oven on.
What to do?
Well, of course that means making something on the stove and usually for me that means marshmallows.
Instead of the standard Rice Krispie square, which truthfully there is nothing wrong with, I thought I'd throw a variety of other gluten free goodies into the bowl and see how it turned out.
Well, it turned out great so I am sharing my mixture with you.
Gluten free rice Chex.
Gluten free honey corn flakes
Gluten free pretzel Bites.
How does this sound all nestled in chewy gooey marshmallow?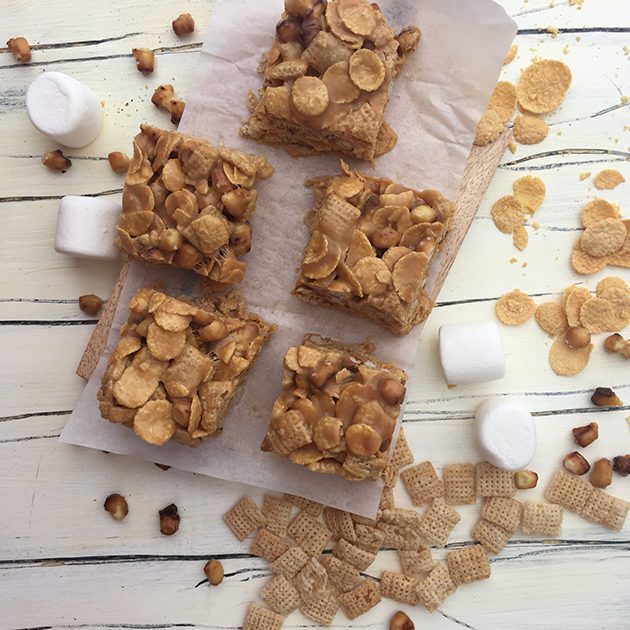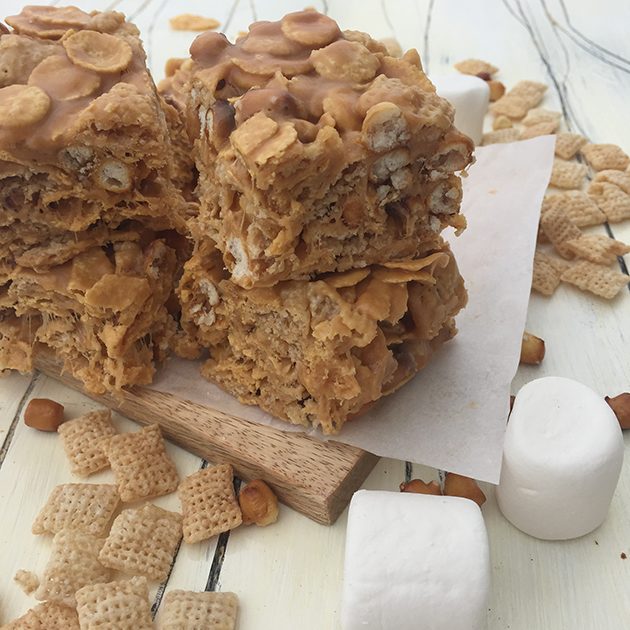 Enjoy!
Looking for Delicious Salad Recipes?
In my Gluten Free Salads Cookbook you can find 27 other delicious recipes your friends and family will love, including: Cucumber Herb Salad, Roasted Strawberry Goat Cheese Salad, Sesame Noodle Salad and many more. Purchase yours today.