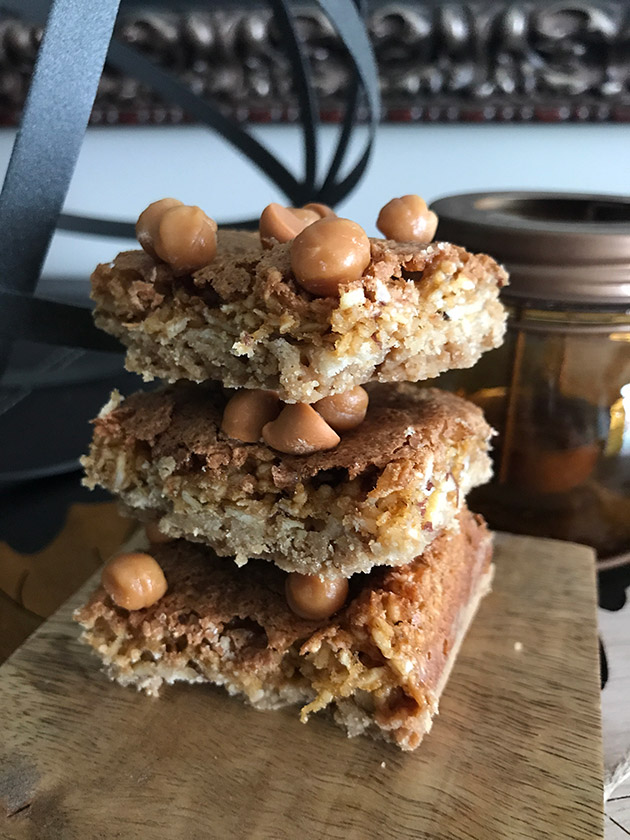 Butter Tart (Without the Raisins) Bars
Ingredients
1/4

cup

softened butter

(or you can use a vegan butter)

1/4

cup

softened shortening

1/2

cup

brown sugar

1

cup

gluten free flour blend

(I suggest the Compliments gluten free flour blend or Bob' s Red Mill 1 to 1 gluten free flour blend)

2

large eggs

3/4

cup

brown sugar

1

tsp

good vanilla

1

cup

shredded unsweetened coconut

1

cup

finely chopped almonds, pecans or walnuts

Pinch of salt

2

tbsp

gluten free flour blend

(I suggest the Compliments gluten free flour blend or Bob's Red Mill 1 to 1 gluten free flour blend)

1/2

cup

gluten free butterscotch chips
Instructions
Preheat oven to 350 degrees.

Line a 8×8 square pan with parchment paper.

In a stand mixer or bowl add the softened butter, shortening and brown sugar and mix well.

Add the flour and on low speed mix. Mixture should be a bit crumbly. If not add 1-2 Tbsp more of the flour.

Press batter evenly in the square pan.

Bake in oven for 10 minutes.

In a medium bowl beat the eggs with a hand mixer until they are light and fluffy.

Add the brown sugar, vanilla, coconut, salt, baking powder, gluten free flour and nuts and mix on medium speed.

Spread the mixture evenly on the first layer and place back in the oven and bake for 25-30 minutes, or until it is golden brown.

Remove from oven and sprinkle the butterscotch chips over the bars.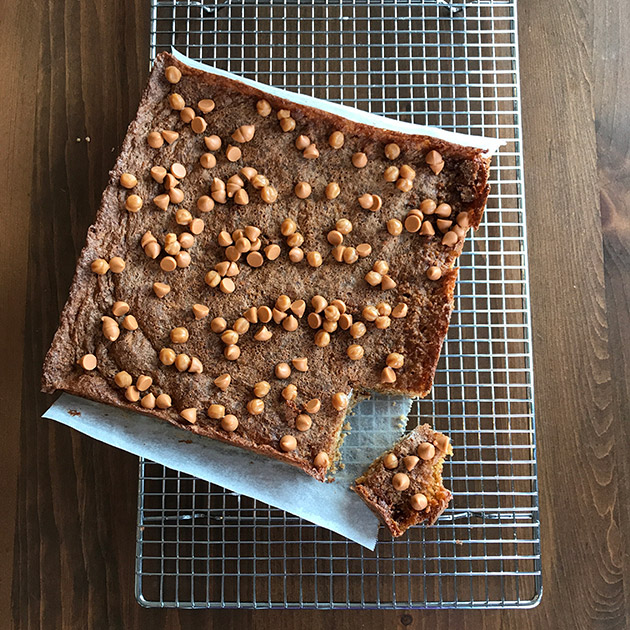 Butter Tarts.
You either love them or you don't. For most people it has to do with the raisins.
For me, if I am going to go through all the work of making gluten free tart shells and then making the filling I am going with raisins. It just doesn't seem to fit without them. However I love the filling and crust of a butter tart so I thought why cannot I make 8×8 square pan with just the filling and crust?
So I did!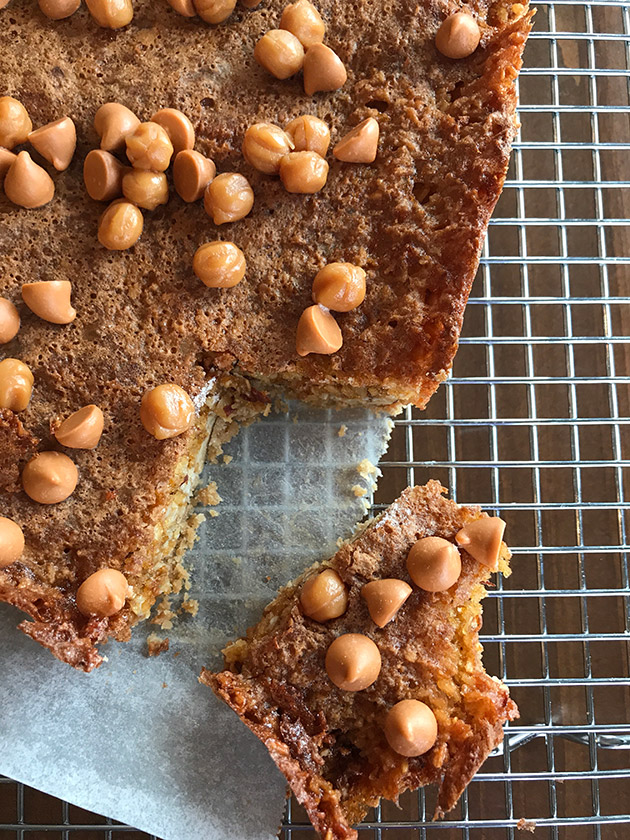 Now do not worry you are not going to have to make a gluten free crust, not in the traditional way anyhow.
This is a 2 step process where you will make a shortbread like layer, bake it for 10 minutes and then top with the filling and bake again.
The hardest part is waiting for the bars to cool completely before you can cut them.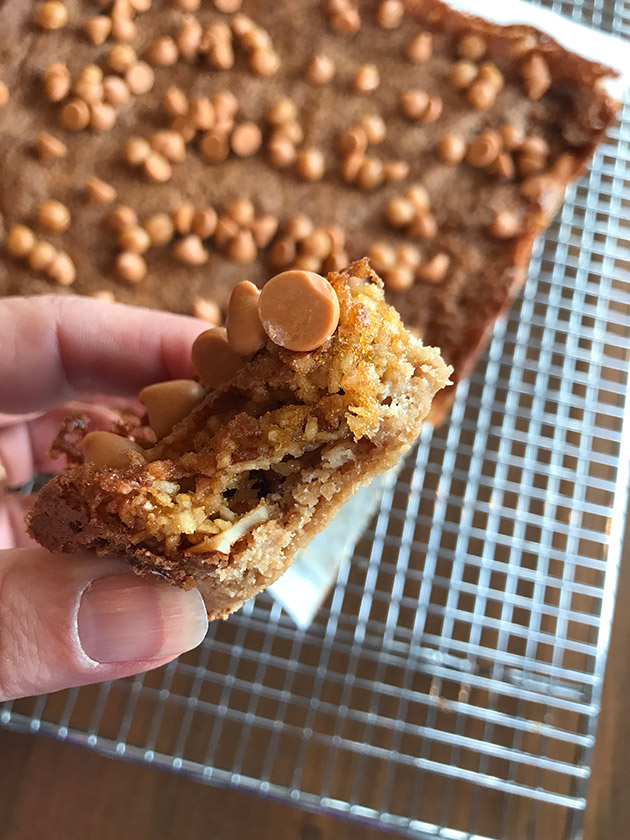 Enjoy!