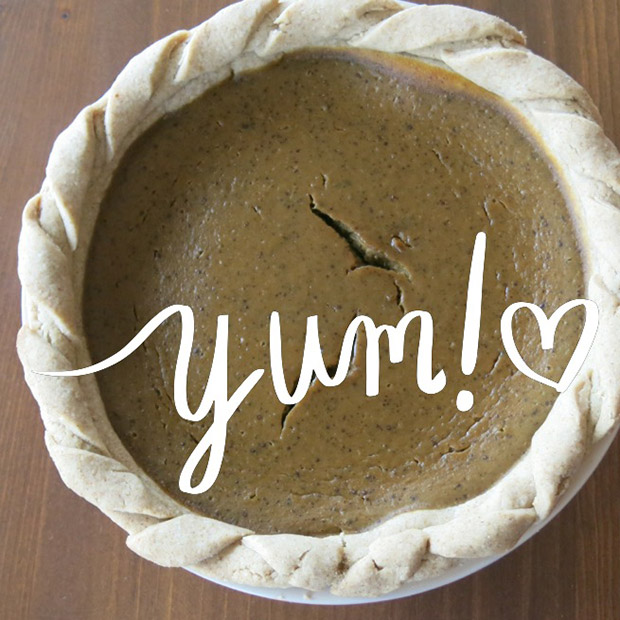 Thanksgiving is right around the corner here in Canada and I thought I'd get 5 new recipes out to you this week.
Through the years I have made my share of thanksgiving desserts, but one dessert you cannot have it seems is pumpkin pie.
I decided to make a simple gluten free pie crust using Robin Hood's new gluten free flour. Why use Robin Hood gluten free flour blend?
It is readily available in most grocery stores and is not overly expensive compared to other gluten free flour blends.
This recipe makes enough for a single crust pie and is quite easy to make.
Gluten Free Pie Crust
Ingredients
1 1/4

cup

Robin Hood gluten free flour blend

1/4

cup

arrowroot starch

1/2

tsp

xanthan gum

1/2

tsp

salt

1/4

cup

cold lard

1/4

cup

cold butter

8

tbsp

cold water
Instructions
In a small bowl whisk the gluten free flour blend, arrowroot starch, xanthan gum and salt.

Add dry ingredients to a stand mixer.

With machine running on low, cut up lard and butter into small squares and add to dry ingredients.

You are looking for the dough to have pea sized pieces in it.

Sprinkle 1 Tbsp of cold water over flour mixture and blend on low.

Repeat moistening flour with 1 Tbsp of cold water at a tie until all the flour mixture is moistened.

For me that took 8 Tbsp of water.

Remove dough from bowl and roll into a ball.

Cover with plastic wrap until ready to use.

I roll my gluten free pie crust dough on a sheet of parchment paper.

This way I am not adding too much flour to the dough when rolling.