As mentioned in the previous post on Red Velvet Cupcakes, I tried another recipe from Elana's book Gluten-Free Cupcakes.
Her recipe for Strawberry Cupcakes looked enticing, but with only having raspberries in the fridge I decided to switch things up a bit. Not a lot of changes, raspberries from strawberries, but I also added some lemon extract to the batter. This added a nice tang to the berries.
Again, this recipe uses coconut flour and like I said before, I love that it only makes 8 cupcakes. The texture of these cupcakes is a cross between a muffin and a cupcake, which I enjoy. They do stand on their own and need no icing-however the cream cheese raspberry icing I topped them with. YUM!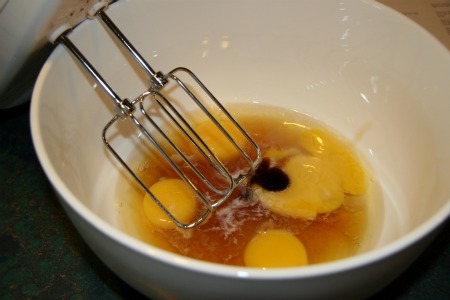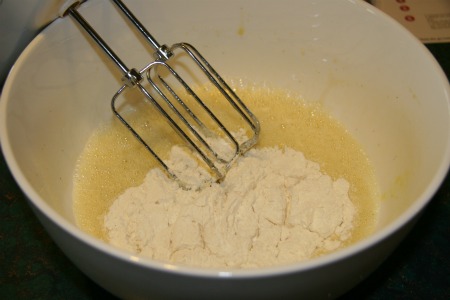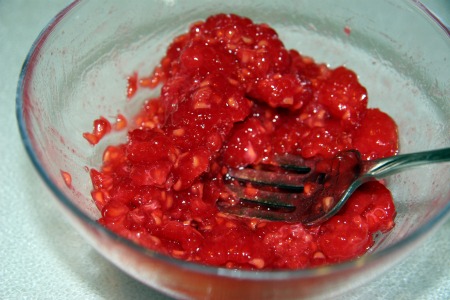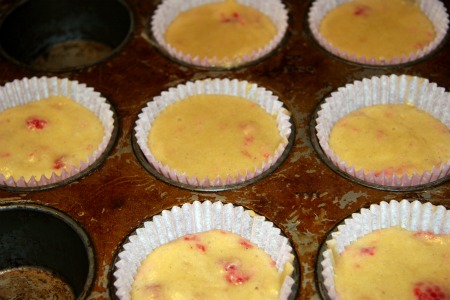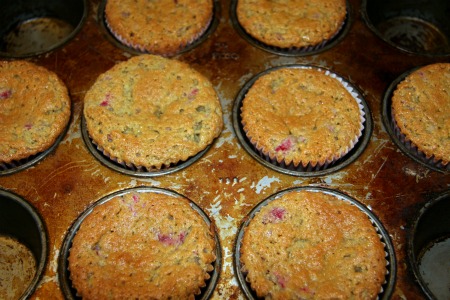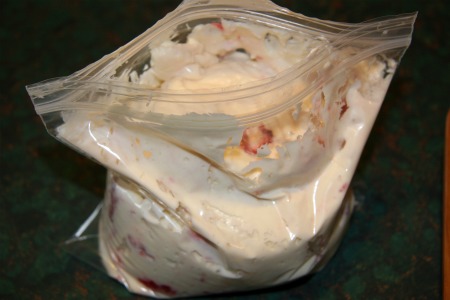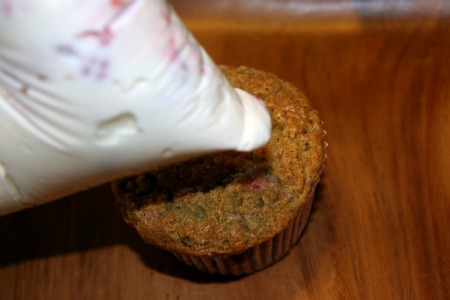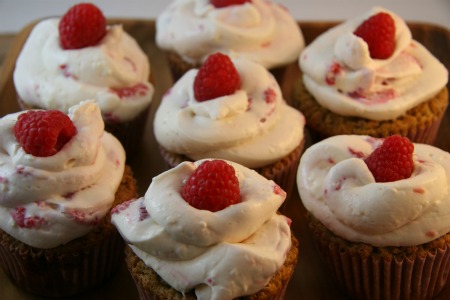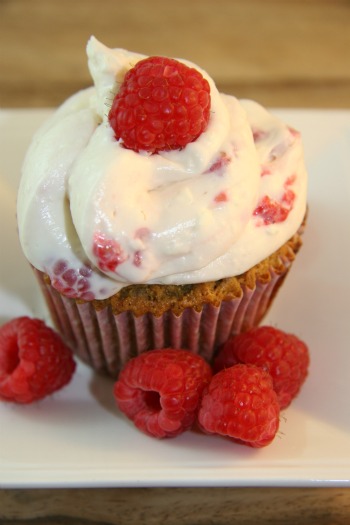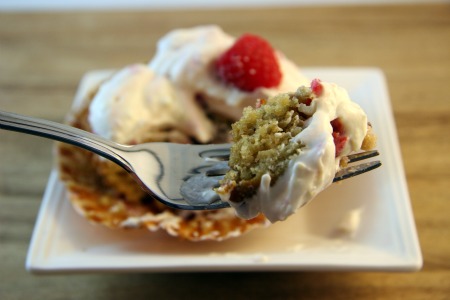 Gluten-Free Raspberry Cupcakes
Ingredients
1/2

cup

coconut flour

1

tbsp

arrowroot powder

1/4

tsp

salt

1/2

tsp

baking soda

4

large eggs

1/2

cup

agave nectar

1

tbsp

vanilla

1

tsp

lemon extract or lemon zest

1/2

cup

fresh raspberries
Instructions
Preheat oven to 350 degrees.

Line 8 muffin cups with paper liners.

In a medium bowl, combine the coconut flour, arrowroot powder, salt and baking soda.

In a large bowl, combine the eggs, agave nectar and vanilla extract with a handheld mixer.

Blend the dry ingredients into the wet ingredients and with a handheld mixer combine thoroughly.

Add mashed raspberries to batter and stir.

Scoop ¼ cup of batter into each muffin cup.

Bake for 20-25 minutes until cupcakes are done.

Once cupcakes are cooled, you then can icing them
Raspberry Icing
Ingredients
1

250g pkg

cream cheese

2

tbsp

coconut milk

1/3 – 2/3

cup

icing sugar

1/4

cup

mushed raspberries
Instructions
In a medium bowl, beat cream cheese with a handheld mixer.

Once smooth, add 2 Tbsp of coconut milk and beat for a minute.

Add 1/3 cup of icing sugar and slowly start whipping mixture. 

Beat until mixture is ultra smooth.

Fold in mushed raspberries.

To icing cupcakes, fill Ziploc bag with icing.

Cut corner off with a scissor and squeeze icing onto cupcake.

Top icing with a raspberry.