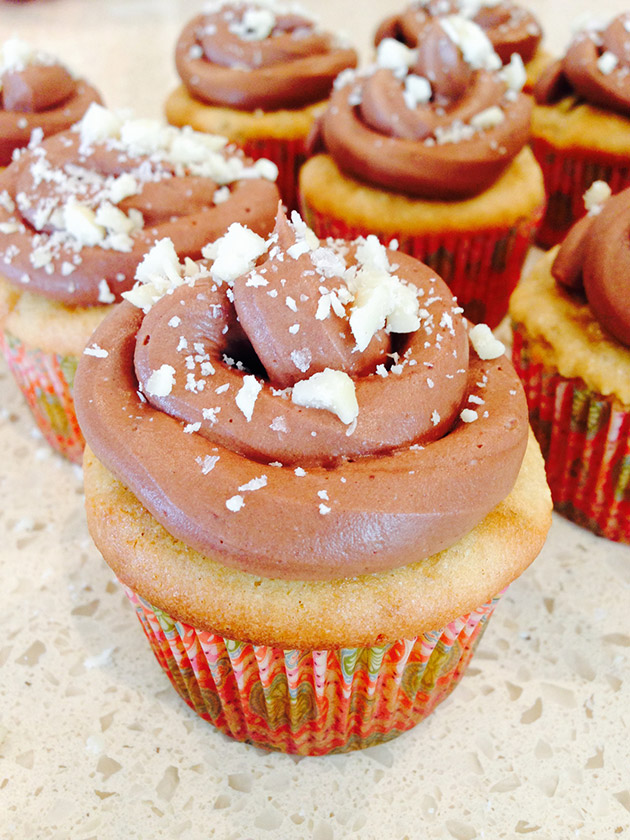 My daughter was over recently and we decided to do some baking together.
I had a small bit of goat milk left in the fridge plus a container of homemade cashew butter and thought why not try making some cupcakes.
Homemade cashew butter is delicious. It is really easy to make an find it is an alternative to using peanut butter in curry dishes plus baking.
This cupcake recipe is gluten-free and dairy-free!
I made a dark chocolate vegan frosting for the cupcakes but you could easily leave them plain.
Store these cupcakes in your fridge and they will easily last 3-4 days.
These would be a great addition to school lunches.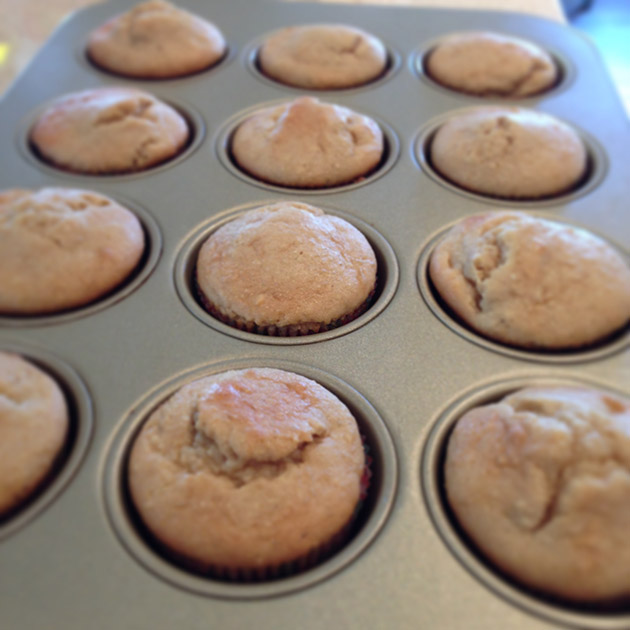 Gluten Free Cashew Butter Cupcakes
Ingredients
1

cup

gluten free flour blend (l like to use Sobeys Compliments gluten free flour)

1/2

tbsp

apple cider vinegar

1/4

tsp

xanthan gum

1/4

tsp

salt

1

large egg

6

tbsp

vegan Earth balance "butter"

1/2

cup

brown sugar

1/4

cup

white sugar

3/4

cup

cashew butter (link to recipe)

1/2 – 3/4

cup

goat milk

1

tsp

gluten free vanilla
Instructions
Preheat oven to 350 degrees.

Line 12 cup muffin pan with cupcake liners.

In a small bowl whisk gluten free flour, baking powder, xanthan gum and salt.

In a stand mixer beat the vegan "butter with the cashew butter until smooth.

Add the brown sugar and white sugar and beat until creamy.

Add the egg and beat again.

In a small bowl whisk 1/2 cup goat milk and the apple cider vinegar.

Alternate adding the flour mixture with the goat milk into the cupcake batter.

If you find the batter too thick add up to 1/4 cup more goat milk.

Beat until batter is smooth.

Fill each cupcake about 3/4 full with batter.

Bake for 20 minutes until cupcakes are golden and firm.