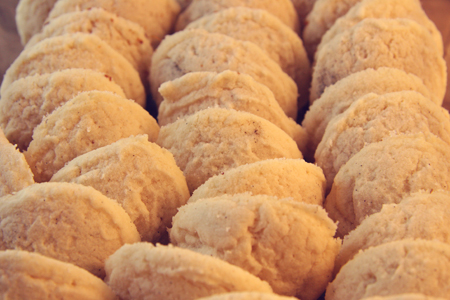 Only 11 more day's till Christmas, so I'm going to try and get everyone another 12 new recipes. Because of the sudden crunch-time for the next few blogs, I've decided to write very little for each blog entry. For those that know me- this is bit of a challange as I can be really long winded. Plus I have to to get majority of my blogs in before the 19th of December for Jamie, who does the editing for my blog, as she is heading off to Hawaii for Christmas with her family. I have to thank her for all that she has done for me so far, I know she panics when I text her and say 22 photos are heading her way. Editing takes a lot of time, and 22 photos just adds to the mix of things.
My son Cam used to edit my blogs, but his business is keeping him very busy. If anyone out there needs a dating coach or is interested in expanding their social network, check out his site.
So lets get started. I want to get you as many gluten free recipes as I can, so other than a "hello" and a quick intro- I will go straight to the recipe!
Who doesn't love shortbread? It's part of those childhood memories that we all have and I'm happy to share a gluten free melt-in-your-mouth cookie.
Gluten-Free Whipped Shortbread Cookies
Ingredients
1

cup

softened butter

2

tbsp

dark brown sugar

1

tsp

good vanilla

1

egg white

1

cup

sweet rice flour

1/4

tsp

salt

1/2

cup

icing sugar

2/3

cup

cornstarch

1/3

cup

tapioca starch

1/2

tsp

xanthan gum
(Optional: I added Williams Sonoma Meyer Lemon Peel, Tahitian Vanilla Bean Powder and Rose/Vanilla sugar to some of my cookies.)
Instructions
Preheat oven to 300 degrees.

In a stand mixer, mix butter, brown sugar, vanilla and egg white.

Mix until nice and creamy.

In a medium bowl, combine the rice flour, salt, icing sugar, cornstarch, tapioca starch and xanthan gum.

Make sure it is fully mixed.

Then, add dry ingredients to the creamed mixture, a little at a time, until it looks like a thick whipped cream.

Next, line a cookie sheet with parchment paper.

Using a small ice cream scoop, scoop out dough balls and place on the cookie sheet.

Sprinkle some cookies with Meyer lemon peel.

Mix in a little vanilla powder into some of the dough and bake in the oven.

Sprinkle some cookies with Rose/Vanilla Sugar.

Bake the cookies for 10-12 minutes until lightly golden.

I keep my shortbread in the refrigerator and find that a cold shortbread cookie tastes the best! 

The cold really brings out the buttery smooth flavour and tends to taste less dry like most shortbread recipes.