One bowl oatmeal cookies. Wouldn't you like to make a quick batch of gluten free oatmeal cookies that are also vegan? A recipe so easy that all you need is a bowl, a spatula and the ingredients? Well, this is that recipe!
At work we received a new cookbook by Erin McKenna, the owner of Babycakes bakery in New York. Her first cookbook had some gluten free recipes and some not. Her new book "Babycakes, Covers the Classics" has all gluten free vegan recipes.
So far I have tried the oatmeal cookies and the granola. Both were great and I will post the recipe for the granola on next weeks blog.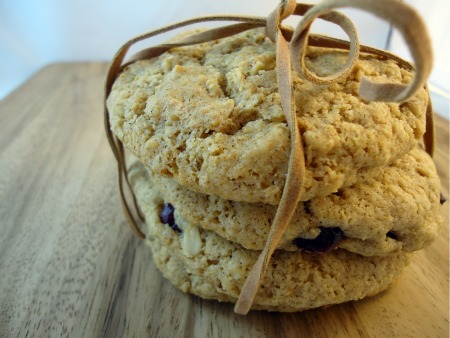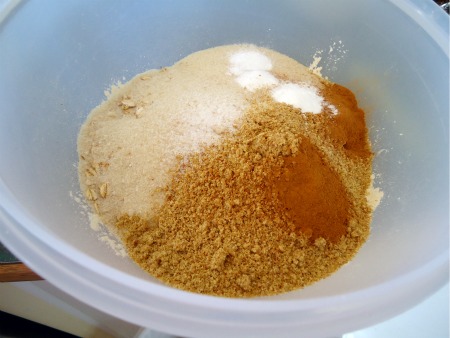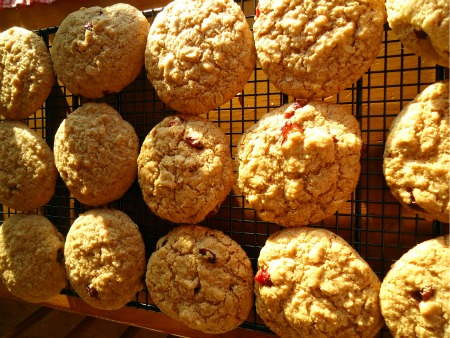 Quick and Easy Gluten Free Oatmeal Cookies
Ingredients
1 3/4

cup

Bob's Red Mill All Purpose Gluten Free Baking Flour

1

cup

vegan sugar

1/2

cup

Bob's Red Mill Gluten free oats (I used Only Oats which is a Canadian product)

1/4

cup

ground flax meal

2

tbsp

cinnamon

1 1/2

tsp

xanthan gum

1

tsp

baking soda

1

tsp

salt

1

cup

MELTED coconut oil

1/2

cup

unsweetened applesauce

2

tbsp

vanilla extract

3/4

cup

raisins (dried cranberries, dark chocolate chips, etc)
Instructions
Preheat oven to 325 degrees.

Line a baking sheet with parchment paper.

In a medium bowl, whisk together the flour, sugar, oats, flax meal, cinnamon, xanthan gum, baking soda and salt.

Add the melted coconut oil, applesauce and vanilla stirring with a spatula until a dough forms. Add the raisins and stir until combined.

Drop the dough by Tbsp (I use a med ice cream scoop) onto the baking sheet.

Bake for 8 minutes, rotate baking sheet and bake for 7 minutes more.Let cool before serving.