This is day 9 of my #20daysofcookies campaign to post a new gluten free dairy free recipe each day. Enjoy the other recipes here.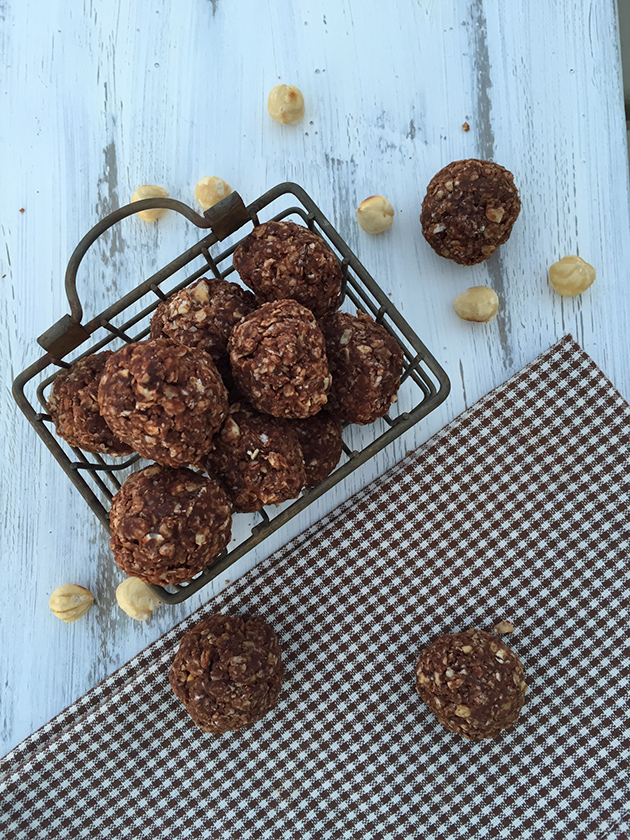 Gluten Free Nutella Balls.
Here is the 9th new cookie recipe for the month of December, #20daysofcookies, where I will share 20 new gluten free cookie recipes from December 1-20. Make sure you subscribe to receive each one!
This is the first recipe that is not dairy free due to the Nutella.
Do you remember the chocolate cookies that you'd make by boiling milk, sugar and cocoa on the stove and then adding oats? I think in Company Comings cookbooks it is called Chocolate Boil Cookies. The boiled cookie was a childhood favorite, but I truthfully made them a lot when the kids were little. If I was craving something chocolatey this cookie was a quick fix.
This cookie is like that chocolate boiled cookie except I'm using Nutella, goat milk, chopped hazelnuts and non-contaminated oats.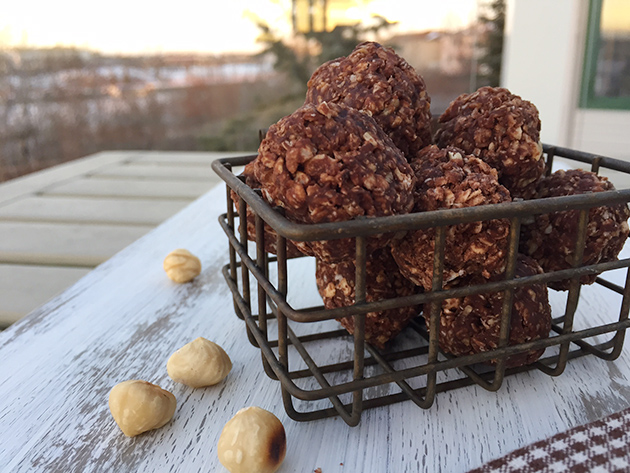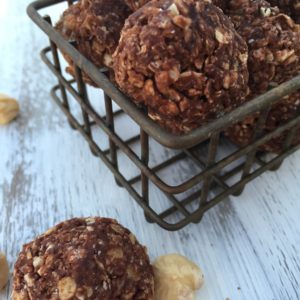 Gluten Free Nutella Balls
Ingredients
1/3

cup

finely chopped toasted hazelnuts*

3

tbsp

Nutella

2

tbsp

gluten free cocoa powder

1/2

cup

white sugar

2

cups

non-contaminated rolled oats

1/4

cup

goat milk (can use regular milk as an alternative)

pinch of sea salt

2

tbsp

Earth Balance vegan "butter" (can use real butter as an alternative)

1

tsp

vanilla
Instructions
In a saucepan combine the vegan "butter", goat milk, white sugar and cocoa powder.

Heat on medium heat and stir.

Continue stirring and add the Nutella and vanilla.

Bring mixture up to a boil and then remove from the heat.

In a small bowl whisk the hazelnuts, oats and salt.

Add the hazelnut mixture to the saucepan and stir until combined.

Use a small ice cream scoop to make balls of the chocolate cookie.

DO this while the mixture is still warm.

Place balls on a parchment lined small cookie sheet and then place in refrigerator to set.

*I bought de-skinned hazelnuts at the Italian Store and toasted the nuts in a frying pan on medium heat on the stove. I let the hazelnuts cool before putting them in my mini food processor and chopping them finely.