This is day 11 of my #20daysofcookies campaign to post a new gluten free dairy free recipe each day. Enjoy the other recipes here.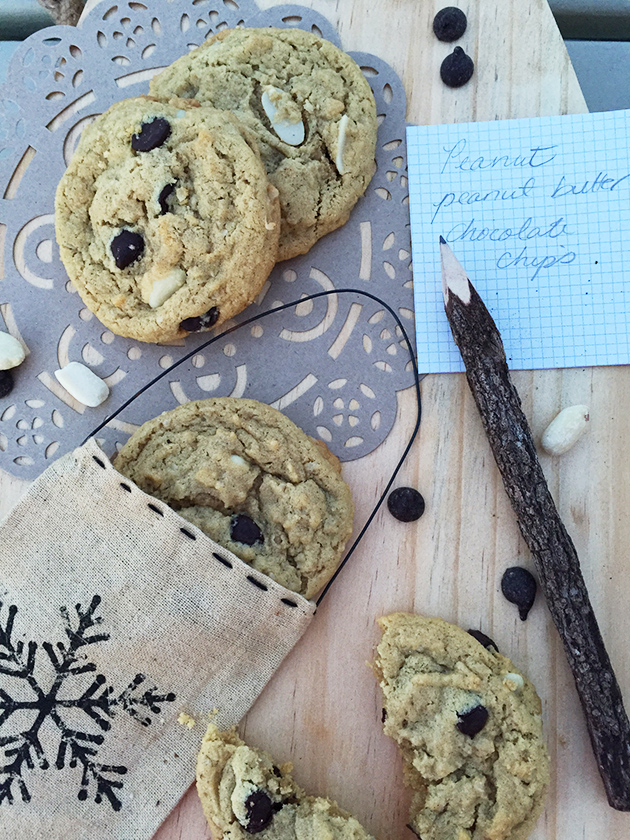 Here is the 11th new cookie recipe for the month of December, #20daysofcookies, where I will share 20 new gluten free cookie recipes from December 1-20. Make sure you subscribe to receive each one!
I am checking in to see if you have tried any of the previous 10 gluten free cookie recipes I have shared with you?
Recipe #12 is a raw cookie recipe. It is also grain free!! I know what the next 8 cookie recipes will be and so the next couple of days I will be busy playing and baking cookies.
Are you all ready for some fancier cookies?
It is Christmas season after all and taking time to roll, shape and icing cookies is a fun activity to do with your kids. This is not a fancy cookie recipe but a delicious peanut butter drop cookie.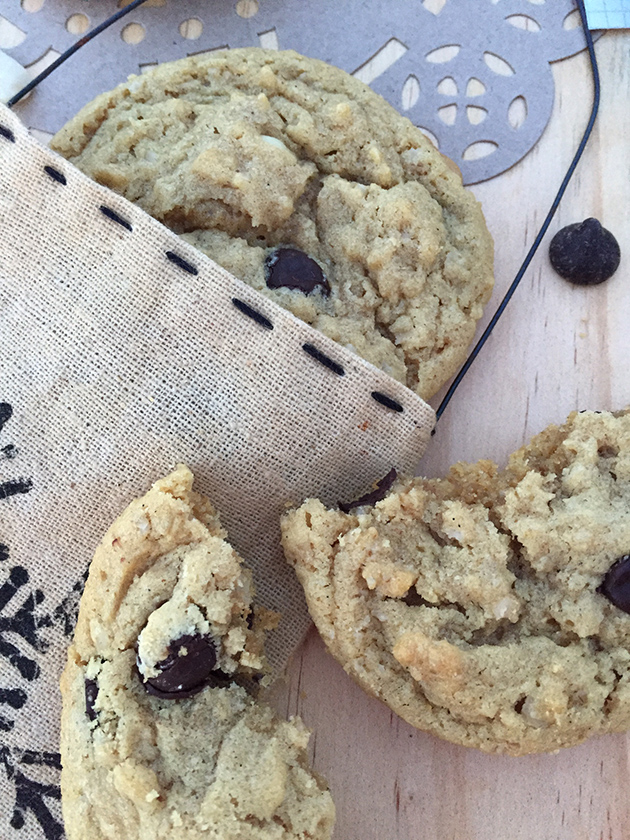 Gluten Free & Dairy Free Double Peanut Chocolate Chip Cookies
Ingredients
This recipe made 20-22 cookies.

1/2

cup

Earth Balance vegan "butter", softened

1/3

cup

white sugar

1/2

cup

brown sugar

1

large egg

1/2

cup

unsweetened peanut butter

1/8

tsp

salt

1

tsp

good quality vanilla

1

cup

gluten free flour blend (I like to use Compliments gluten free flour blend)

1

tsp

baking soda

1/2

cup

non-contaminated oats (I like to use Only Oats)

1/2

cup

raw peanuts

1/2

cup

Enjoy Life dark chocolate chips
Instructions
Preheat oven to 350 degrees.

Line 2 cookie sheets with parchment paper.

In a stand mixer beat the vegan "butter" with the white and brown sugar.

Add the egg and peanut butter and vanilla and beat until smooth.

I tend to increase the speed of my mixer to ensure a creamy dough at this point.

In a small bowl whisk the gluten free flour blend, salt, baking soda and the oats.

Add the dry ingredients to the dough and mix until combined well.

Add in the peanuts and chocolate chips.

Use an ice cream scoop to drop the dough onto the lined cookie sheet.

Bake in oven for 10 minutes.