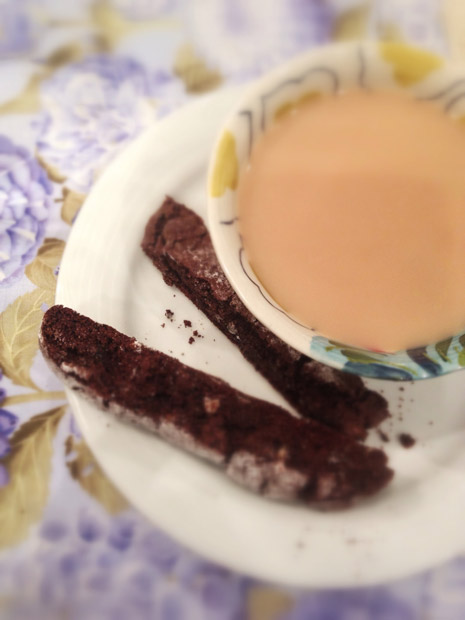 Winter has hit us early in Calgary this year. I normally can handle snow after Halloween but this year it came during the beginning of October and that I'm not happy about.
What this early winter has done is force me to put all my summer stuff away, dig out the winter boots, coats, scarves and mittens and replace summer dresses and skirts with warm sweaters, tights and flannel pajamas.
Cold weather equals complete comfort cooking and baking. It means getting ready for holiday season, staying inside more, entertaining, roaring fires, blankets on the couch while watching TV, slow simmering stews and soups and many, many pots of tea brewed.
Gone are the many cold drinks and instead are mugs of hot chocolate, cups of chai tea, earl grey lattes and mulled cider. With these hot drinks it also means having a batch of cookies always on the counter, ready for that cup of tea or hot chocolate.
I am not a coffee drinker. Tried it when I was 12 and didn't like it. Yes, I am much older than 12 now, but coffee is still not my thing.
I drink tea! I collect tea! I enjoy tea!
So I thought I would make a cookie that both the coffee drinker and the tea drinker could enjoy:
Biscotti.
Except my biscotti is not rock hard. I am not a fan of breaking my teeth when I am eating a cookie, in fact, it reminds me of my early gluten free baking errors that lent itself to rock hard, cardboard baked goods.
Nope, I want my biscotti to hold its shape but still have a bit of chew to it. This double chocolate quinoa biscotti is perfect for just that.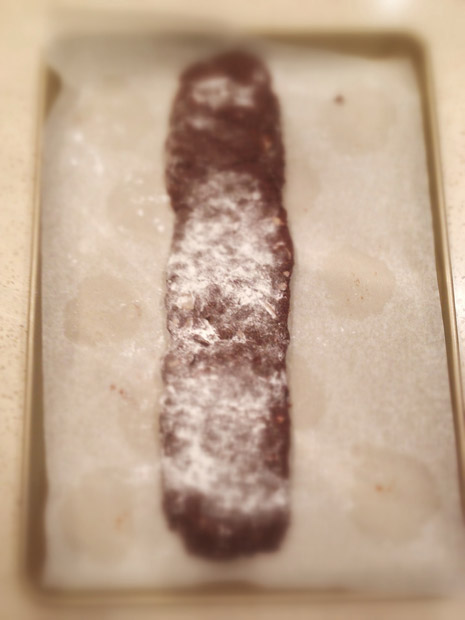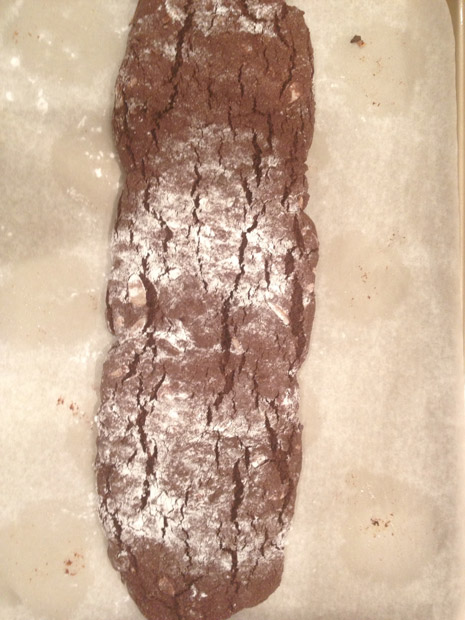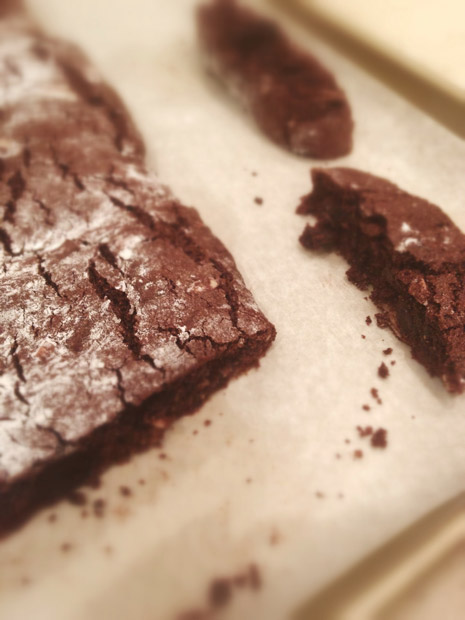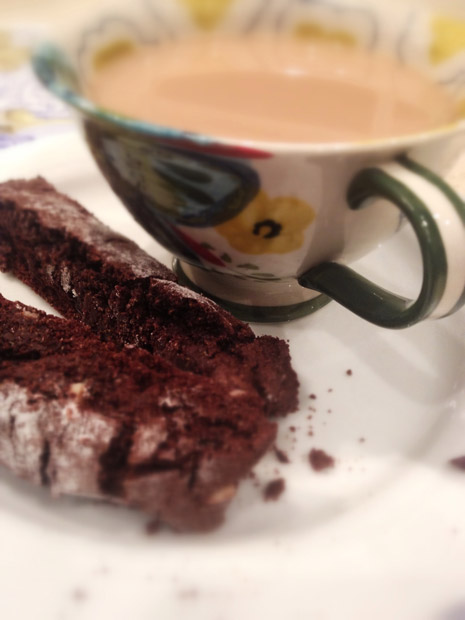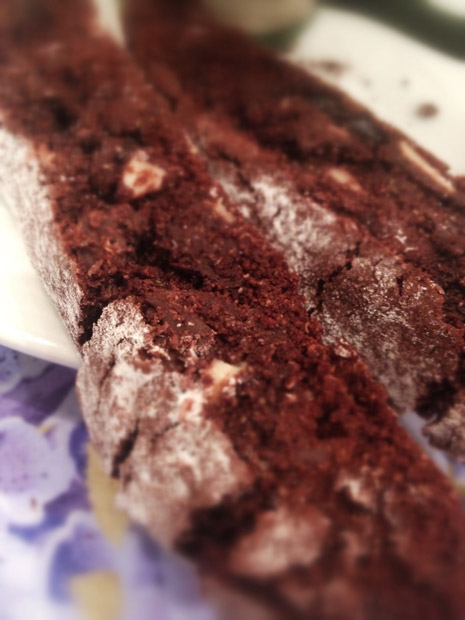 Gluten Free Double Chocolate Quinoa Cherry Biscotti
Ingredients
1 1/2

cup

quinoa flour

1/2

cup

gluten free flour mix

Cuisine Soleil Organic GF Flour Mix

1/4

cup

Earth Balance vegan butter

1/2

cup

dark chocolate cocoa powder

1

cup

organic cane sugar

1/2

tsp

gluten free baking powder

1/2

tsp

baking soda

1/4

tsp

salt

3

large eggs

1

tsp

pure vanilla

1

tsp

hazelnut extract

1/2

cup

slivered almonds

1/2

cup

dried cherries

1/2

cup

No Nuttin gluten free dark chocolate chunks
Instructions
Preheat oven to 350 degrees.

Line a cookie sheet with parchment paper.

In a large bowl combine the quinoa flour, Gluten Free flour mix, cocoa, baking powder, baking soda and salt.

Add the slivered almonds and dark chocolate chunks and stir.

In stand mixer cream the vegan butter and the cane sugar.

Add the eggs and beat on medium speed until smooth.

On low add the vanilla and hazelnut extracts.

Add the dry ingredients to the wet and beat on low until combined.

Remove dough from bowl and place on cookie sheet.

To spread the dough into a log shape I have about a tablespoon of tapioca starch on hand and dip my hands into the starch to prevent the dough from sticking.

Bake in oven for 20 minutes.

Remove from oven and let cool for 8-10 minutes until the dough is cool enough to handle.

With a sharp knife cut into log shapes.

Flip each piece carefully onto its side.

Bake an additional 10 minutes.

Let cool before removing from cookie sheet and store in a container.