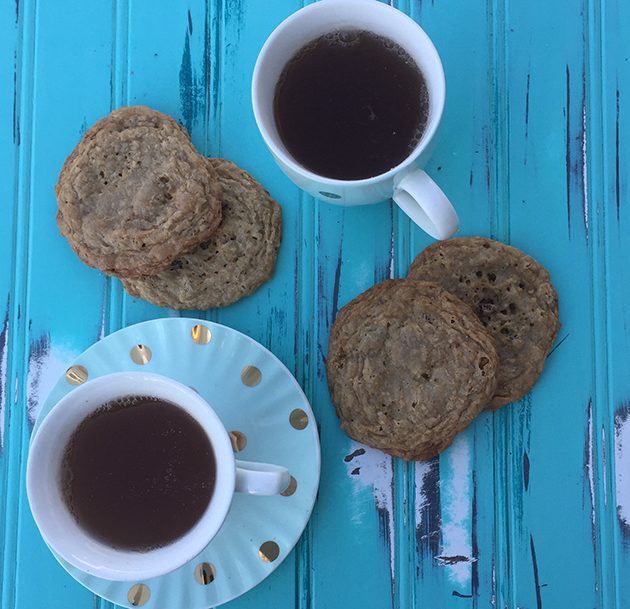 Bestest Gluten Free Chocolate Chip Cookies
Ingredients
3/4

cup

butter, softened

(or use Earth Balance vegan "butter" for DF version)

3/4

cup

brown sugar

1/2

cup

white sugar

2

large eggs

1

tsp

vanilla

1 1/4

cup

gluten free flour blend

(I used Compliments GF flour available at Safeway and Sobeys)

3/4

cup

baking soda

1/4

tsp

salt

1/2

cup

gluten free rolled oats

1/2

cup

unsweetened coconut

1/2

cup

raw pecans, chopped

1/2

cup

dark chocolate chips

(I used Enjoy Life chocolate chips)

another 1/2 cup mini or chunky chocolate chips for a real boost of chocolate in the cookie.

Optional
Instructions
Preheat oven to 350 degrees.

Line 2 baking sheets with parchment paper.

In a stand mixer beat the butter until soft.

Add the brown and white sugar and beat together, scraping sides of pan to incorporate all.

Add the 2 large eggs and mix again.

Scrape sides of bowl to incorporate all.

In a small bowl whisk the gluten free flour, baking soda and salt.

Add dry ingredients and mix well.

Add the coconut and rolled oats and mix for just a minute.

Add the pecans and chocolate chips and mix on low.

I used an ice cream scoop to portion the cookie batter onto the lined cookie sheets.

Bake in oven for 10-12 minutes.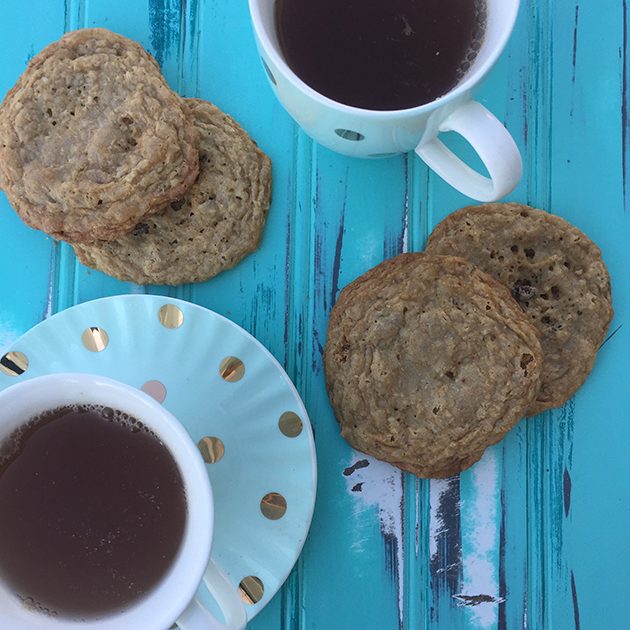 Firstly I am shocked I never shared this recipe. I really thought I had until I went to make chocolate chip cookies the other day and realized the recipe was not on my blog.
I apologize.
Sometimes I come up with 3 or more new recipes, take photos, remake the recipe, share the photos on social media and then go on to the next new recipe and realize I never actually shared it on my blog.
This recipe rocks – truly and can be made both with dairy and dairy free and with each version it is still amazing.
It is a soft and chewy cookie that stays soft and chewy for days.
Yes – days.
Bestest chocolate chip cookie.
Best!
When I made this new recipe I wanted to see if it was really as good as I thought so I had brought cookies to an event I was at and asked a few gluten free folks to try them for me. Overwhelming response. They loved them.