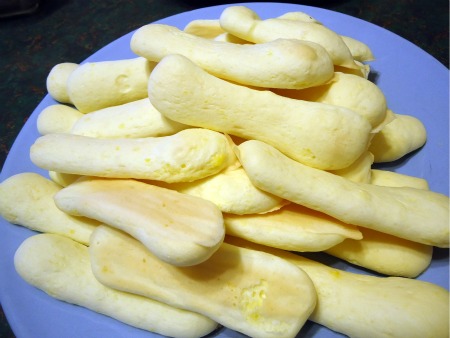 Coffee.
I do not drink it. In fact, I tried coffee when I was 12 and that was the last time. It just was not my thing. Through the years I have tried desserts made with coffee and the one that I do enjoy is tiramisu.
Maybe it is the ladyfingers?
Maybe it is the mascarpone cheese filling?
Maybe it is the layers of ladyfingers, mascarpone and coffee?
I am not sure, however I have made tiramisu many many times. But in all those times it was never gluten free. This one is and it is yummy!
Gluten free ladyfingers were surprisingly easy to make. It just required following all the steps and having a few bowls ready.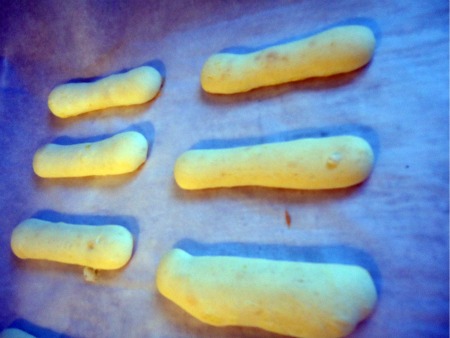 Gluten-Free Ladyfingers
Ingredients
1/2

cup

cornstarch

1/2

cup

potato starch

3/4

tsp

baking powder

1/2

tsp

xanthan gum

3

egg yolks

1/2

cup

sugar

1/2

tsp

vanilla

2

tsp

water

3

egg whites

1/4

tsp

salt

1/4

tsp

cream of tartar
Instructions
Measure and mix the cornstarch, potato starch, baking pwder, and xanthan gum in a bowl-set aside.

Beat egg yolks, sugar, vanilla, and water. Blend til very very smooth.

Whip the whites with salt and cream of tartar to form soft peaks.

Fold reserved dry ingredients into yolk mixture fully and then fold in whites until fully combined.

Fill a Ziploc bag with ¼ inch cut off corner diagonally to use as a piping bag.(if you have a pastry/piping bag, use that)

Pipe out 3 inch long finger shapes onto a parchment(silpat)lined cookie sheet, allowing room for cookies to spread.

Bake 6-8 minutes or until golden at 375 degrees.

Allow to cool slightly before transferring them to a cooling rack.

I made my ladyfingers longer than 3 inches so this recipe made 24 fingers. If you made them smaller you could make up to 40.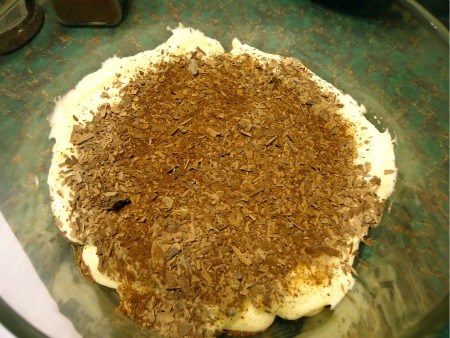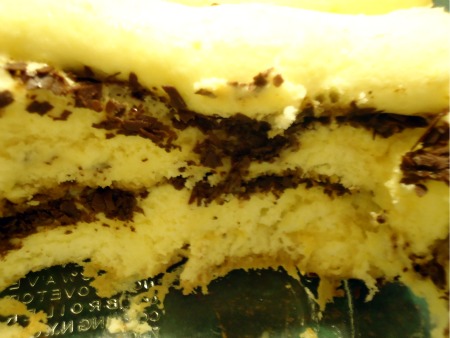 Gluten-Free Tiramisu
Ingredients
3

eggs, separated

1/3

cup

sugar

3/4

cup

mascarpone cheese

3/4

cup

espresso coffee

Grated bittersweet chocolate

1/4

cup

cocoa powder

Gluten free ladyfingers (the amount of ladyfingers varies depending on the size of fingers that you made, I made my tiramisu in a 8 inch round dish, and used 20 fingers)

Whipping cream for topping
Instructions
Separate eggs before combining egg yolks and sugar in a medium sized bowl, and beat well.

In a separate bowl, beat egg whites to stiff peaks.

Combine egg yolk mixture with the mascarpone, then fold in the egg whites to produce a creamy mixture.

Arrange a tight layer of ladyfingers in a 8 inch square or round dish.

Drizzle espresso over the ladyfingers.

Cover ladyfingers with1/2of the mascarpone mixture and grated chocolate, and dust it with about half of the cocoa powder.

Cover the filling with a second layer of ladyfingers and drizzle espresso over.

Cover the ladyfingers with the rest of the mascarpone mixture, grated chocolate and cocoa powder.

Cover the dish with plastic wrap and refrigerate for at least 4 hours of overnight before serving.

Before serving top with whipping cream.