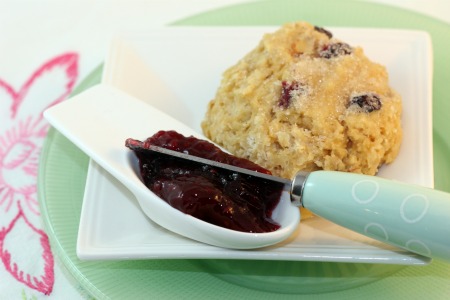 I love scones!
Before my celiac diagnosis I used to get the white chocolate and berry scones from Good Earth bakery here in Calgary. They were so good and now that I am gluten free I've wanted to find a great gluten free one.
I think I found it!
These scones are super moist and not at all chalky. I love the chopped up white chocolate bits and the tangy dried cranberries that are in them.
Do you have pre-celiac foods that you would love to have again? Have you tried to convert the recipes? Any success?
I would love to hear from you and if you have any great recipes that you would love to share, please let me know. I will try them and if they work out will post them.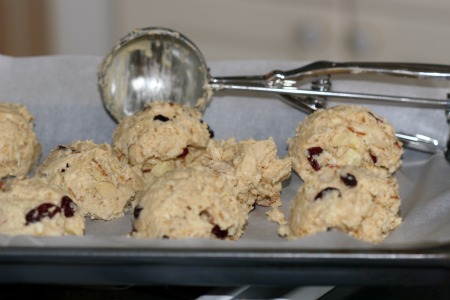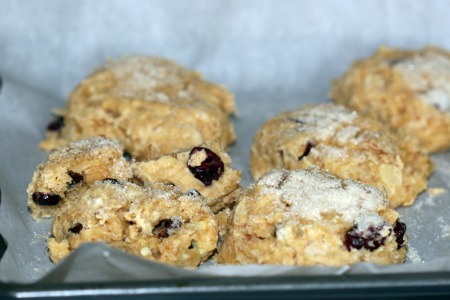 White Chocolate and Cranberry Scones
Ingredients
3/4

cup

rice flour

3/4

cup

tapioca starch

3/4

cup

cornstarch

2 1/2

tsp

baking powder

2

tbsp

brown sugar

1/2

tsp

xanthan gum

1/2

tsp

salt

1/4

cup

cold butter or vegan shortening

2

eggs

1/4-1/2

cup

buttermilk

2-3

squares white chocolate, chopped

1/2

cup

dried cranberries
Instructions
Mix the dry ingredients together in a stand mixer to combine.

Mix quickly to combine (should resemble a coarse meal)

Add the buttermilk and eggs and mix until combined.Add white chocolate and cranberries and mix quickly. You do not want to overwork the dough, just a couple quick pulses will do.

Scoop out the dough into even portions. I have an extra large ice cream scoop that I like to use. It allows then equal sizes.

Place on a rack to cool. Enjoy!