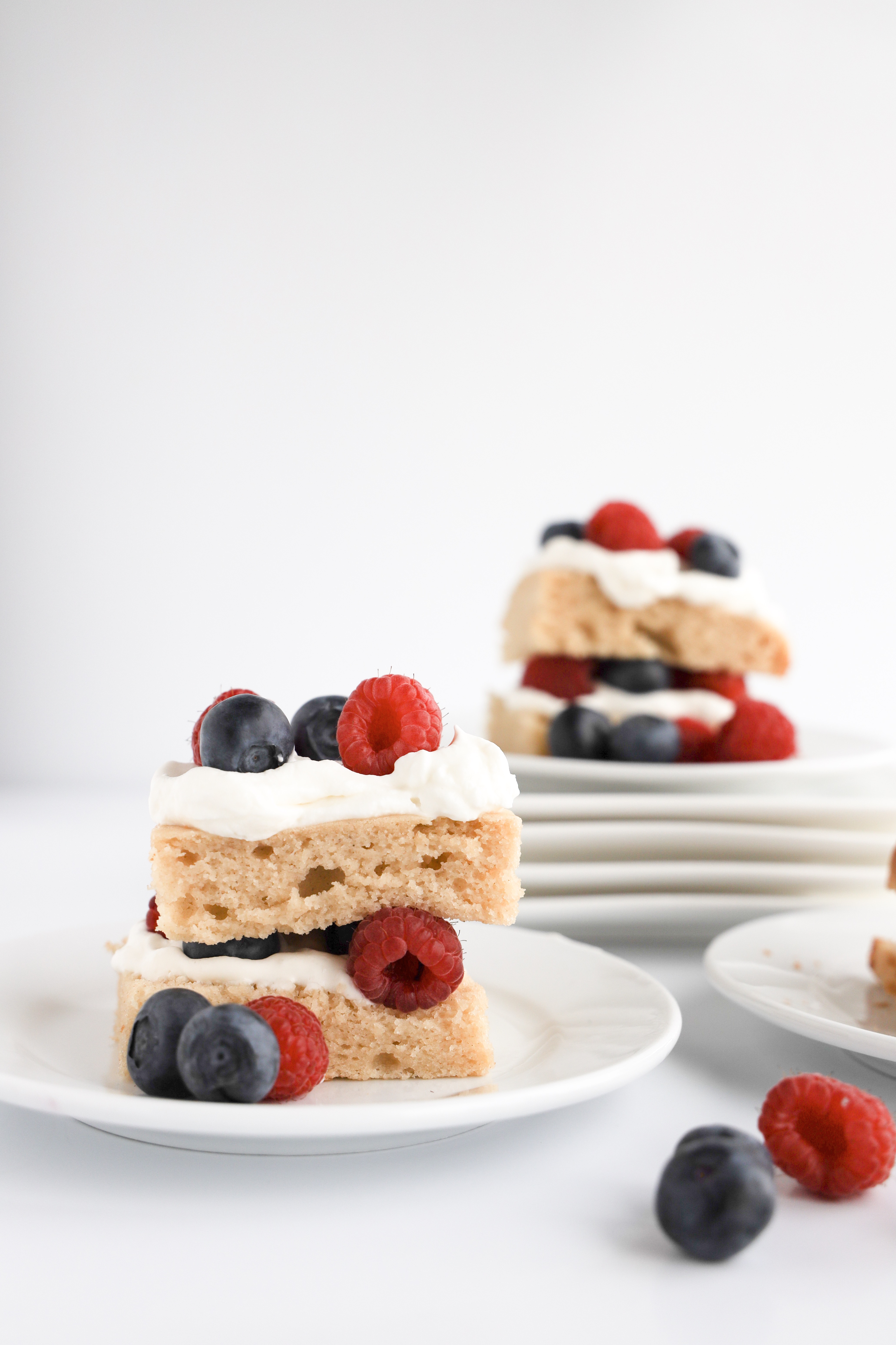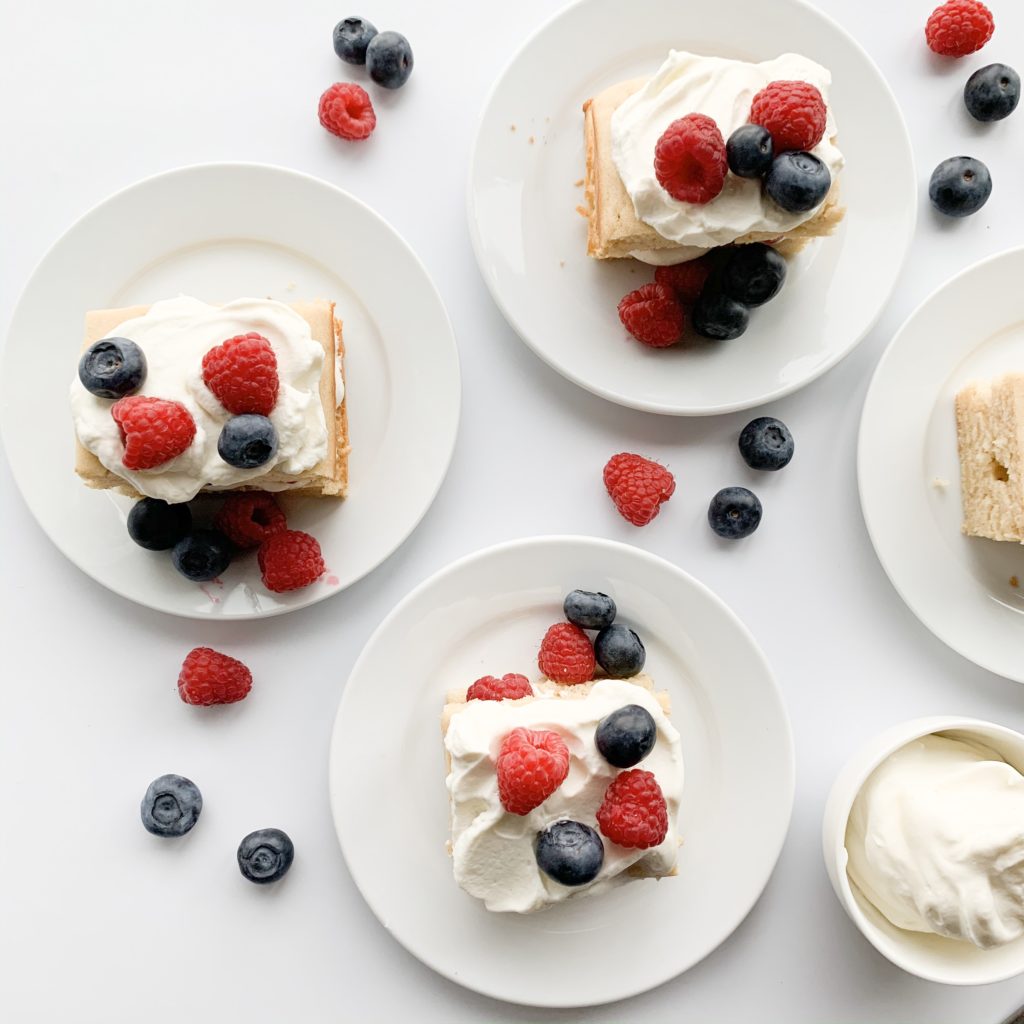 Everyone needs a simple gluten free vanilla cake recipe.
A recipe that you can make at a moments notice if needed. A cake to bake when you found berries at the market. A simple cake that looks really good with chocolate icing on. A cake for last minute company. A simple cake.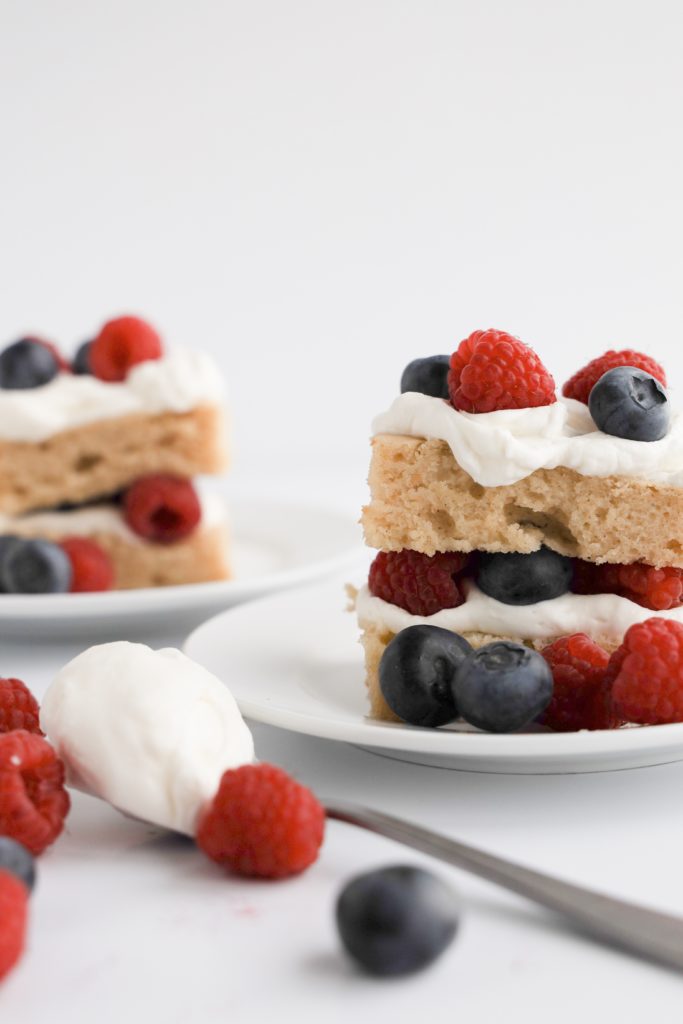 On Friday when I was at my local farmers market the first thing I saw was berries. Normally I would have not taking a second glance because in November berries are very expensive here. But I happened to glance at the price and was shocked. They were $3 cheaper then at my grocery store.
So YES, I grabbed the organic raspberries and blueberries and then instantly knew I needed to go home and bake a cake for these beauties.
That is where this recipe for Simple Vanilla Cake came from-the need for me to have a vanilla cake for some fresh berries.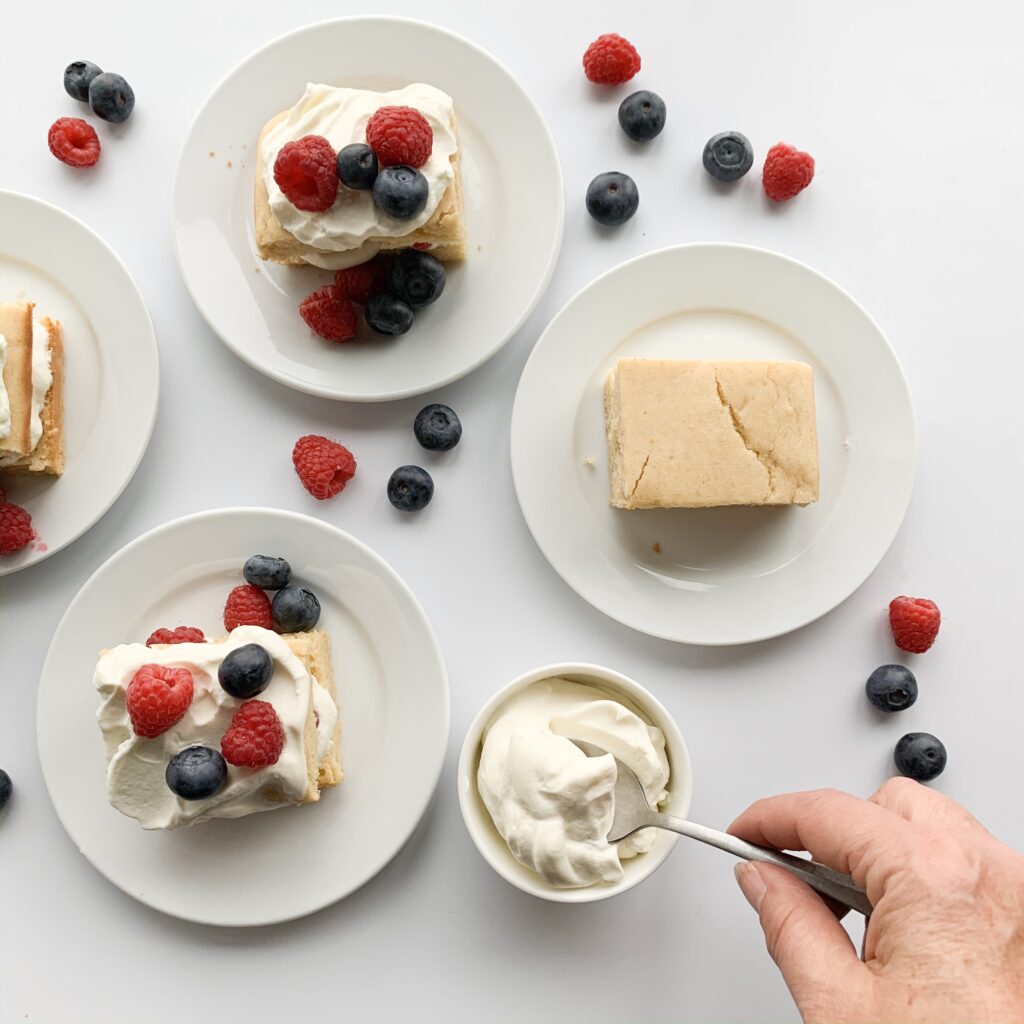 I never know where the idea for new recipes will come from and sometimes its a simple as finding berries at the farmers market.
I cut the slices in half, added a dollop of whipped cream and a few berries. Placed top of cake slice on and then another dollop of cream and berries.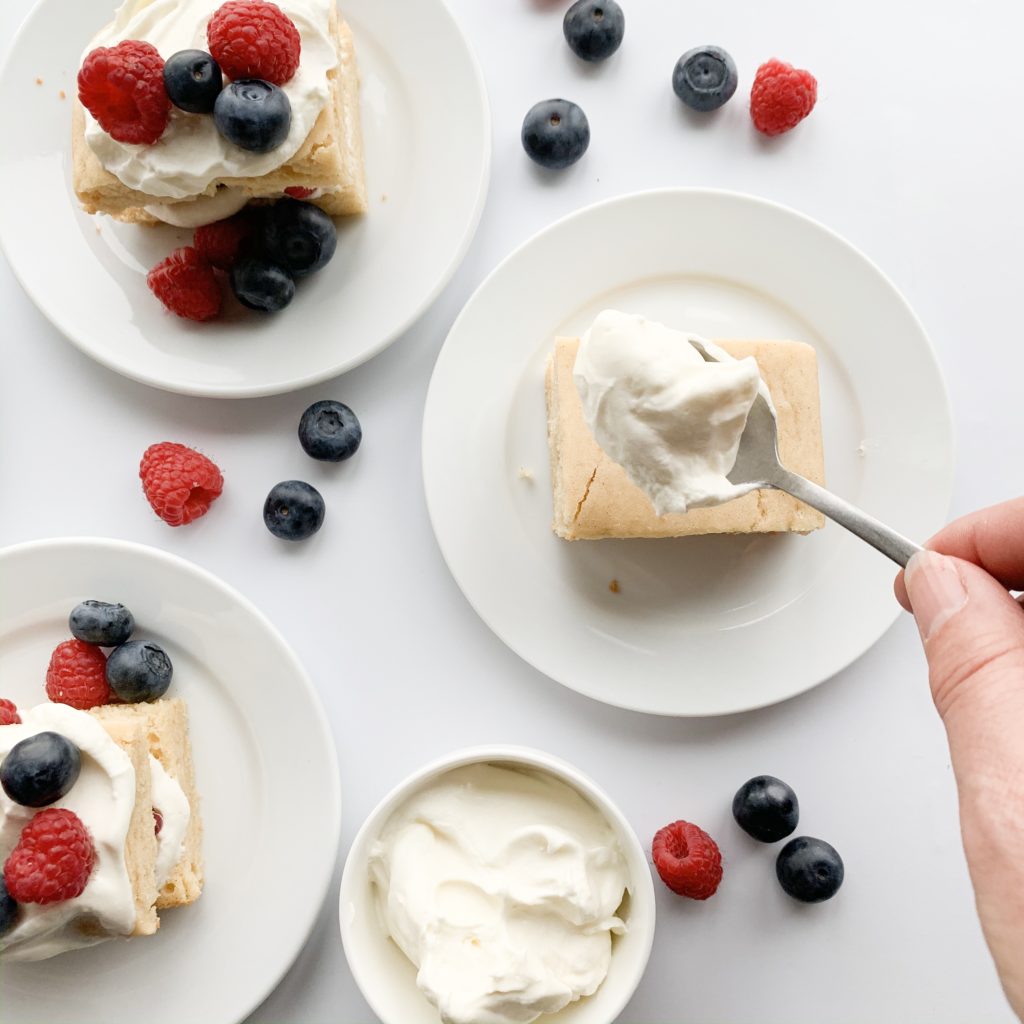 I hope you give this gluten free cake recipe a try and if you do, please let me know.
Simple Vanilla Cake
Ingredients
1/2

cup

softened butter

1/3

cup

granular Swerve sweetener

1/3

cup

brown Swerve sweetener

3

large eggs

1

tsp

vanilla

1 3/4

cup

gluten free flour blend

1

tbsp

apple cider vinegar

1

cup

milk – 1 Tbsp
Instructions
Preheat oven to 350 degrees.

Line a square baking pan with parchment paper.

In a stand mixer add the butter and the sweeteners.

Add the eggs and vanilla and beat, scraping sides of bowl to incorporate all.

Add 1 Tbsp apple cider vinegar to 1 cup measuring cup.

Add baking powder and gf flour blend to bowl and mix on low speed.

Add sour milk and mix on low.

Increase speed to medium and beat until batter is light and fluffy.

Pour batter into lined pan.