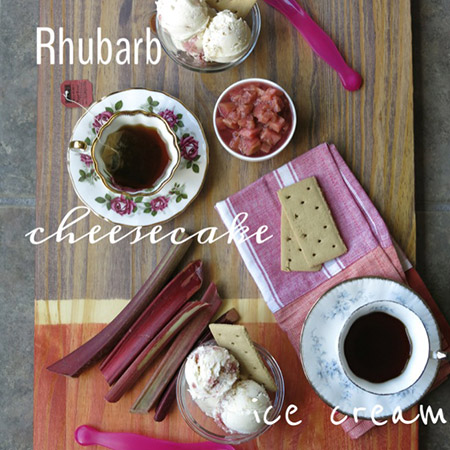 Ice Cream.
Cheesecake Ice Cream!
Rhubarb Cheesecake Ice Cream!
Are you excited for this gluten free recipe?
I am.
I remember hot days (before my Celiac diagnosis) when a visit to Dairy Queen included a cheesecake blizzard for me. There was just something about the combination of creamy ice cream and chunks of cheesecake. Now, of course, I cannot eat a blizzard but I decided to make my own gluten free version and I think it is far better than the DQ one.
With summer weather and not wanting to heat our houses with baked goods, this gluten free rhubarb cheesecake ice cream is a fantastic dessert alternative.
Are you enjoying your summer so far?
It has been a hard time for a lot of folks here in Southern Alberta. We experienced for the first time a natural disaster. In fact, it was the worst natural disaster in Canada's history.
Flooding. Unbelievably bad flooding from Banff to Canmore to Calgary and down to High River.
It is hard for me to even put into words how devastating this flood has been to so many.
100,000 people were evacuated from the city. With a population of 1.1 million people that is almost 1/10 of our city having to leave their homes.
We are lucky our home was not damaged at all. However we have friends whose homes were flooded and it's been tough watching them struggle through the mess, the loss of belongings and the financial toll it is taking on so many.
Photo credit: Andy van der Raadt
If you are interested in helping the flood victims one of the ways I think is great is to order t-shirts that the Calgary Stampede are selling called "Hell or High Water" or other t-shirts that talented artists have done up to aid in the flood relief.
As much as this blog is about sharing gluten free recipes and living gluten free, it is also an outlet for me to share my city and its stories, so I needed to share a little of what is going on in my area and what so many Albertans are dealing with this summer.
Back to the ice cream recipe!
Gluten-Free Rhubarb Cheesecake Ice Cream
Ingredients
1/2

cup

water

1/2

cup

white sugar

3

cups

rhubarb, chopped

1 1/2

cup

milk

1

cup

white sugar

1

pkg (250g)

cream cheese

2

large eggs

2

tsp

vanilla

3

cups

whipping cream

1

tsp

lemon zest

2

tbsp

optional: gluten free graham cracker crumbs
Instructions
In a small saucepan on low heat cook the 1/2 cup water, 1/2 cup sugar and the chopped rhubarb until the rhubarb is soft.

Pour into a small bowl, cover and refrigerate

In a medium bowl beat 1 cup sugar and the cream cheese with a hand mixer.

Add the 2 eggs and vanilla and beat until smooth.

In a medium saucepan heat the milk until hot, but not boiling.

Slowly pour the hot milk into the cream cheese mixture and whisk until combined and smooth.

Return the custard to the saucepan and cook on low heat until the custard starts to thicken.

Remove from heat and pour custard into a medium bowl to cool.

Once cooled whisk in the whipping cream and the lemon zest until smooth.

Cover the custard and refrigerate for at least an hour or overnight.

Pour cooled custard into your ice cream maker and follow ice cream makers instructions.

Once ice cream is finished, spoon ice cream into a glass rectangular dish.

Remove rhubarb from fridge and swirl the stewed rhubarb into the ice cream.

Optional

Swirl a couple Tbsp of gluten free graham cracker crumbs into the ice cream.

Cover and freeze until firm.