Rhubarb season is here. Time for some Rhubarb cake, muffins, and Rhubarb strawberry pie. With the fresh produce now coming into the Calgary Farmers Market I'm back to my weekly shopping trip on Friday morning to see what I can load up on. The Innisfail growers had hanging strawberry plants and lettuce gardens available, so those items were purchased first.

I'm keeping my lettuce garden on my kitchen counter, it's great to pick off fresh lettuce for salads. The strawberries are getting ate every time someone goes outside which I love. I picked up my usual variety of organic tomatoes, cucumbers, peppers and was ecstatic to see that Rhubarb stalks were available.

Rhubarb technically is a vegetable with a rich tart flavor. It's a low calorie vegetable full of fiber, anti-oxidants, minerals and vitamin A and B. Rhubarb's nickname is "pie plant".
I've been adapting some of my old recipes to gluten free using Cup4Cup gf flour mix and thought an old fashioned rhubarb sheet cake would be up for the challenge.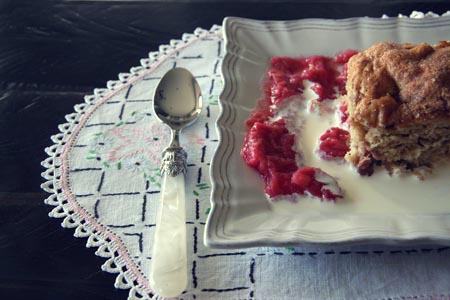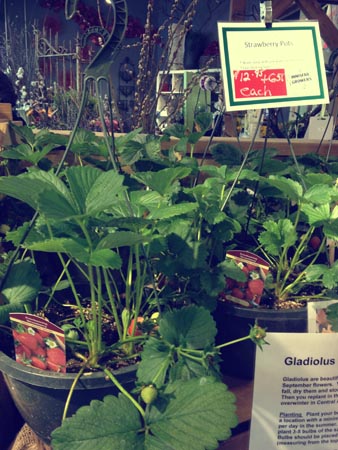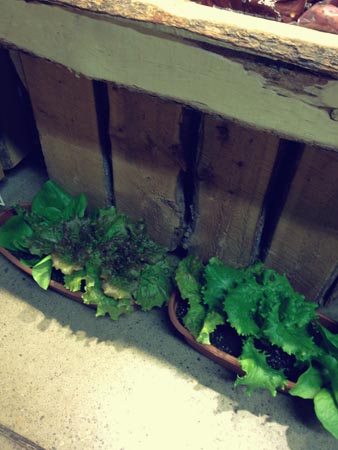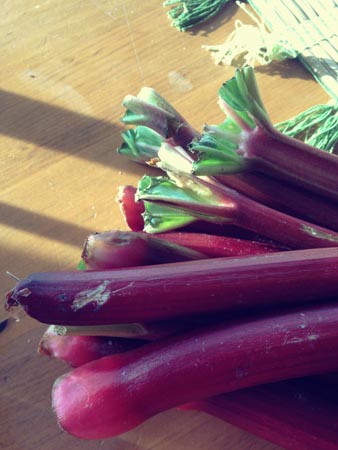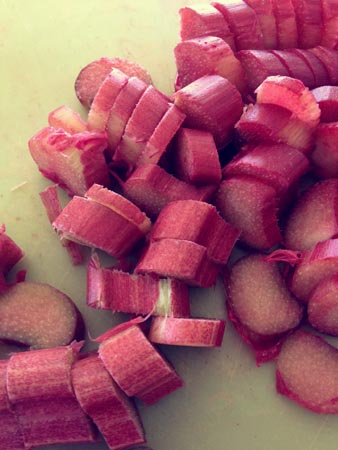 Gluten Free Rhubarb Cake
Ingredients
1/2

cup

softened butter

1

cup

brown sugar

2

cups

Cup4Cup gf flour

1

tsp

baking soda

1

tsp

baking powder

1/2

tsp

salt

1

tsp

vanilla

2

large eggs

1

cup

buttermilk

2 1/2

cups

of finely chopped rhubarb or 2 cups of stewed rhubarb*
Instructions
* I like to chop up rhubarb and add it to a medium pot, with about 1/2 cup water. Heat to low and cook rhubarb til it is completely soft. Take off heat and you can the use this softened rhubarb in muffins or other baking.

Lightly grease a 9×13 pan with butter.

Line the bottom with parchment paper.

Heat oven to 350 degrees.

In stand mixer, beat butter with brown sugar until light and fluffy.

Beat in eggs, one at a time, then add vanilla.

In a small bowl, whisk the flour, baking soda, baking powder and salt.

Slowly add dry ingredients to butter mixture, while alternating with the buttermilk.

Beat until cake batter is smooth.

Fold in rhubarb and pour into cake pan.

Bake for 35-45 minutes until cake is done.