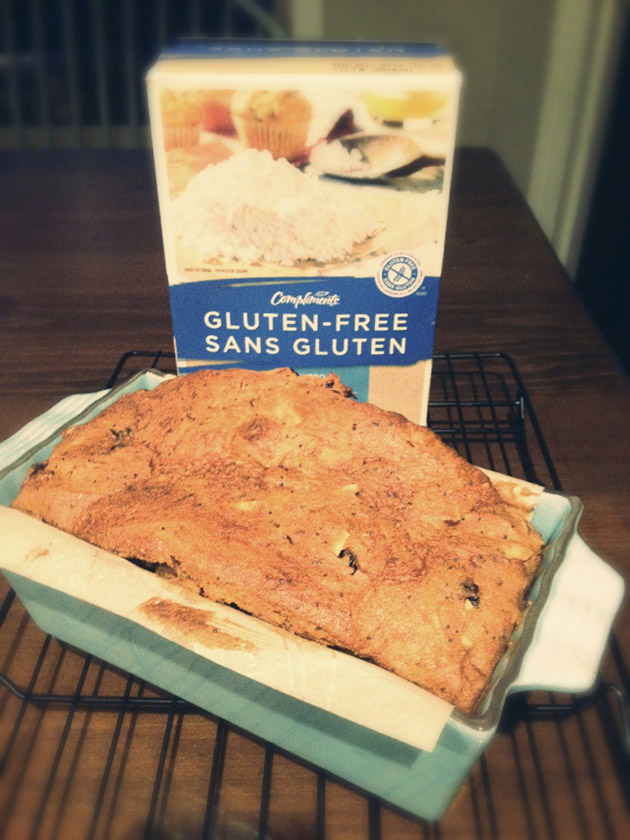 Do you follow me on Facebook? If you don't you really should!
You can also follow me on Twitter, Pinterest and Instagram!
Facebook for me is my diary of living daily with Celiacs disease. I post every day what I eat, what new info I find regarding being gluten free, my travel adventures and basically how I live here in Calgary. I share my life!
A few weeks ago on Facebook I posted a gluten free loaf that I had baked using Sobeys gluten free flour blend.
Again if you follow me on Facebook you would know I have a great prize waiting for one of my lucky followers.
Sobeys is sending the lucky winner a huge box of their Compliment gluten free products.
Guess who won!?
Jillian Pellerine!! (Jillian, please contact me for your prize.)
Would you like to win a prize?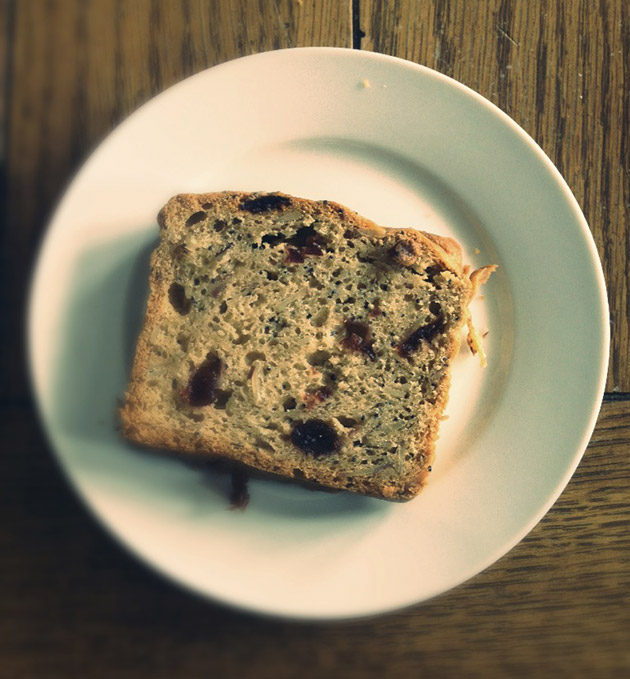 I will be running a new contest almost every week now for a while. So many companies are sharing with me cases of their product that they'd like me to share with you all.
Are you excited!? I am!!
Okay back to sharing a recipe with you.
Oh, did I mention this lemon cranberry poppyseed loaf is also dairy free?

More and more of my family members are dairy free so I'm trying to make my recipes dairy free too.
If you don't have a dairy issue it is really easy to adapt the recipes, it is more difficult to reverse, but not impossible.
Gluten Free Lemon Cranberry Poppyseed Loaf
Ingredients
1 1/4

cups

Sobeys gluten free flour blend

1/2

tsp

xanthan gum

1

large egg

3/4

cup

brown sugar

1/2

cup

raw sliced almonds

1/2

cup

dried cranberries

Lemon zest from 1 lemon

1

tsp

apple cider vinegar

2

tbsp

softened vegan "butter"

1/2

cup

water

3/4

cup

coconut cream

1/2

tsp

salt

1 1/2

tsp

gluten free baking powder

2

tbsp

poppyseed

1/4

tsp

nutmeg and cinnamon
Instructions
Preheat oven to 400 degrees.

Line a loaf pan with parchment paper.

In a stand mixer beat the coconut cream, water, vegan butter, lemon zest, apple cider vinegar and egg.

In a small bowl whisk the gluten free flour, baking powder, xanthan gum, salt, spices and brown sugar.

Slowly add the dry to wet ingredients and on medium speed mix until combined.

Add the cranberries, poppyseeds and almonds and mix.

I like to beat the batter for just a couple of minutes to get air into it.

Transfer batter to lined loaf pan.

After 40 minutes check the loaf, and add 10 minute increments until a toothpick inserted in loaf comes out clean.

Mine took 60 minutes but I am at a very high altitude so baking time will vary depending on where you live.

Remove from oven and let cool on rack.