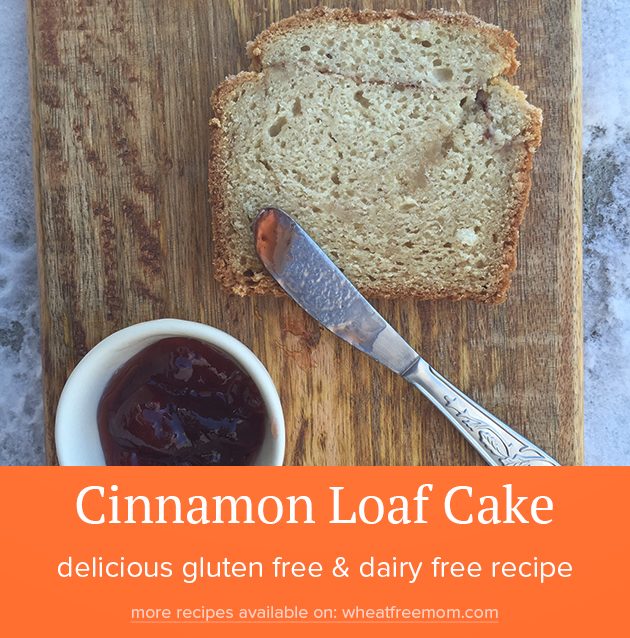 It is back to winter weather again in Calgary.
Toques, gloves, snow and cold temperatures are not a new thing in February but the last two weeks we have had spring, almost summer temperatures here.
It was absolutely delightful!
Walks along the river. No jacket was needed.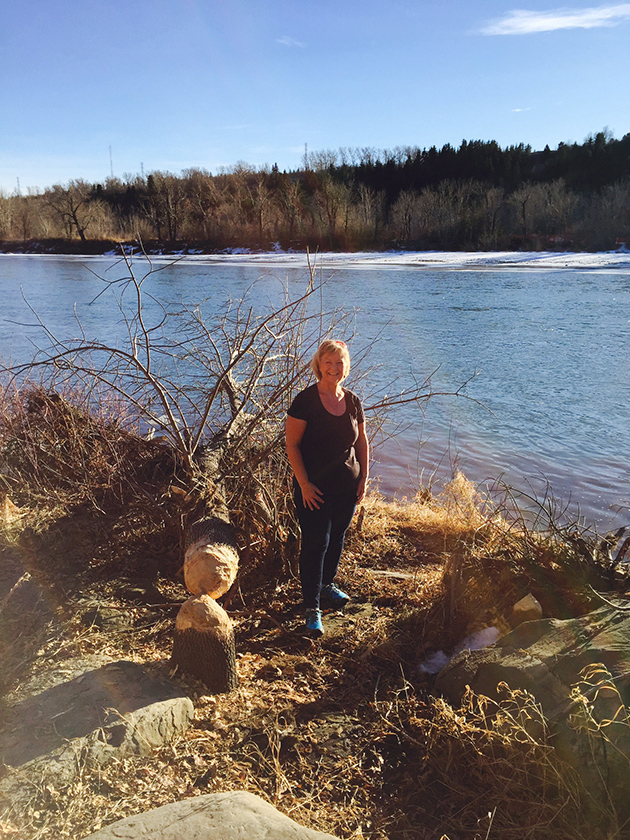 We even bbq'd a few times. Again – lovely.
Back inside for a few more months means colder temperatures outside and the smell of warm baked goods inside.
Here is a new recipe:
A gluten free and dairy free cinnamon loaf cake.
For the last few months I have been only using Compliments gluten free flour blend in my recipes.
I would like to tell you why…
Earlier on I used to fiddle-faddle with 3-5 different gluten free flours to come up with great tasting baked goods.
I received many comments asking on which flours they had to have. Couldn't I just make things simpler.
When I tried the Compliments gluten free four blend I knew I had found a simple replacement in my recipes.
This gluten free flour blend works in pretty much all the recipes I try.
Feel free to use your favorite gluten free flour blend.
Gluten Free Dairy Free Cinnamon Loaf Cake
Ingredients
1/2

cup

Earth Balance vegan "butter", softened

2

cups

Compliments gluten free flour blend (available at Sobeys and Safeway)

1

tsp

gluten free baking powder

1/2

tsp

baking soda

1/4

tsp

salt

1

cup

goat milk

1/2

tsp

apple cider vinegar

1

cup

brown sugar

2

large eggs

1

tsp

gluten free vanilla

1

tsp

cinnamon

1/4

tsp

nutmeg

1/4

tsp

cardamon

Topping- 

2

tbsp

white sugar

1

tsp

cinnamon mixed in a small bowl
Instructions
Preheat oven to 350 degrees.

Line a loaf pan with parchment paper.

In a stand mixer beat the vegan "butter and the brown sugar.

In a small bowl whisk the gluten free flour, baking powder, baking soda, salt, and spices.

Add the eggs and beat for a few minutes scraping sides of bowl to incorporate all.

Add the dry ingredients and mix on low.

Add the apple cider and vanilla to the goat milk.

Add wet ingredients to the batter and beat until smooth.

Pour 1/2 of the batter into the loaf pan.

Sprinkle with the cinnamon sugar topping over batter.

Add the rest of the batter and bake in the oven for about an hour.