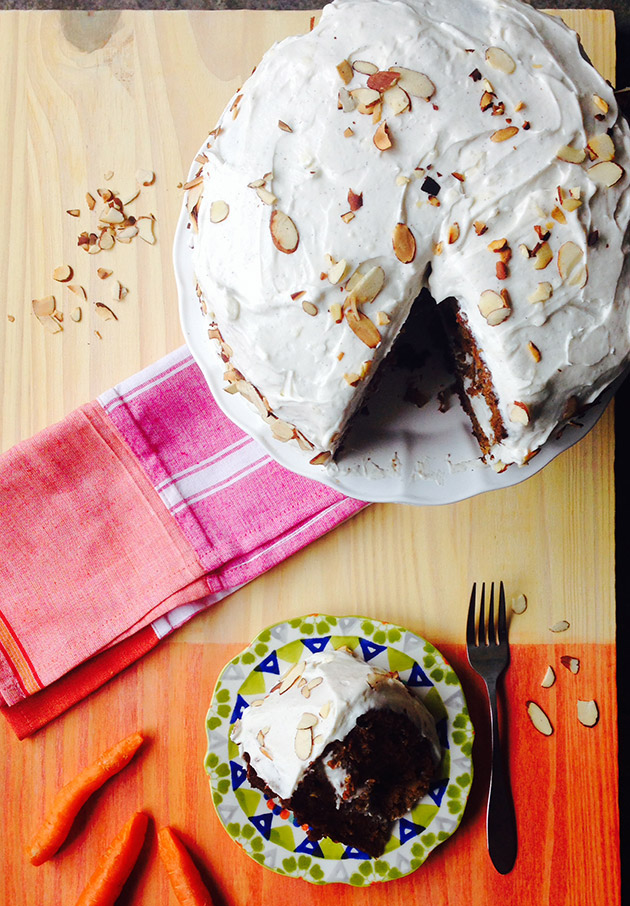 Carrot Cake.
Is it one of your favorites?
Do you make sure that your bite has an equal amount of icing as cake?
Or do you eat the cake and save the cream cheese icing for last?
Have you been looking for a gluten free dairy free carrot cake?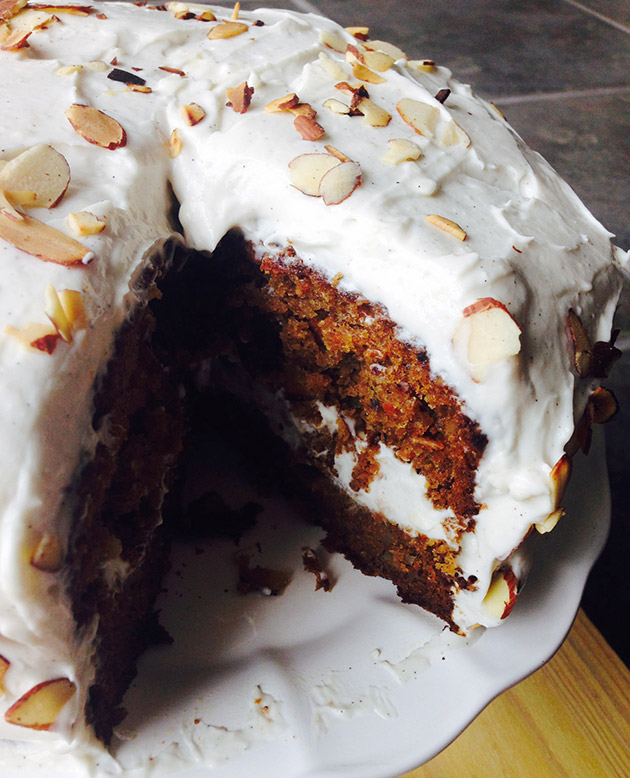 This gluten free dairy free carrot cake is super-moist and delicious.
Try using fresh carrots from the farmers market for they add a definite sweetness to the cake.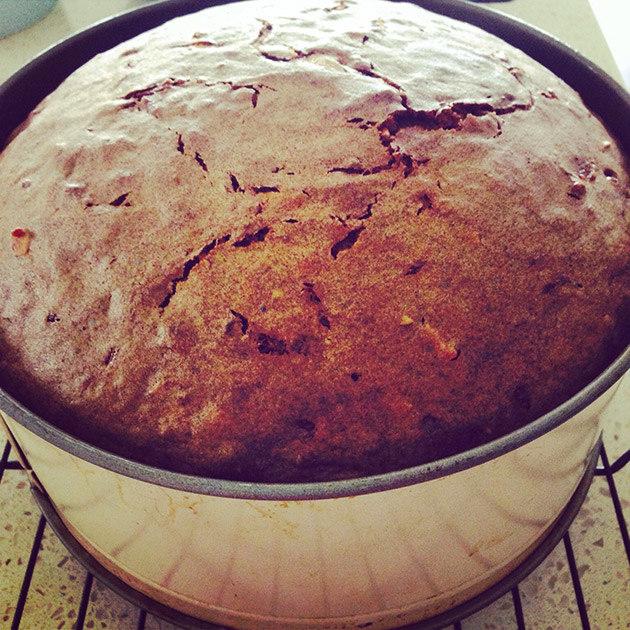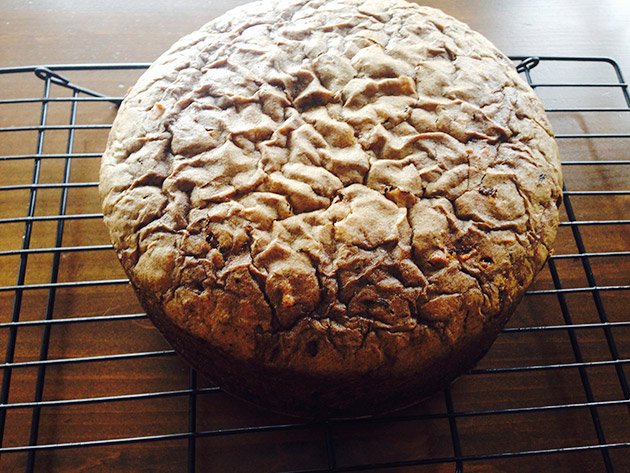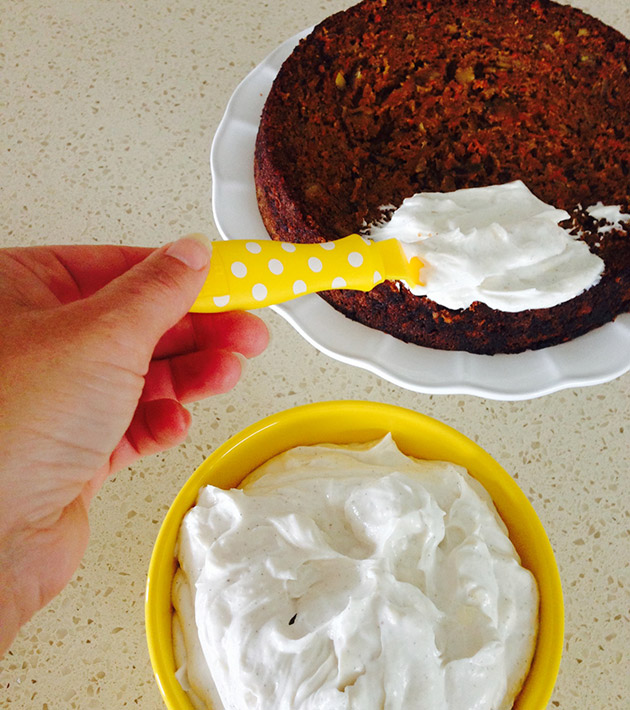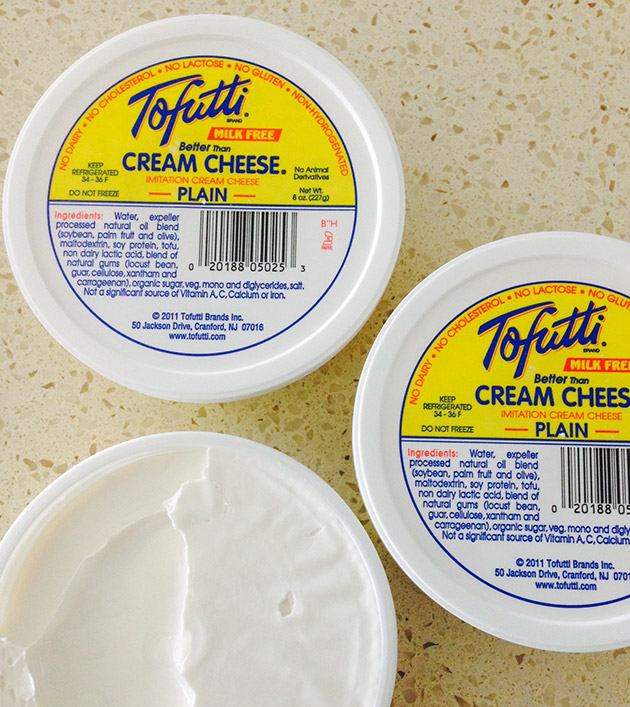 Gluten Free Dairy Free Carrot Cake
Ingredients
2

cups

gluten free Sobeys Compliments gluten free flour blend

2

tsp

baking soda

1

tsp

salt

1 1/2

tsp

cinnamon

1/2

tsp

nutmeg

1/2

tsp

ground ginger

1/4

tsp

cardamon

1/4

tsp

xanthan gum

1

tsp

apple cider vinegar

2

cups

brown sugar

1 1/4

cups

canola oil

4

large eggs

1

cup

raw chopped almonds

3

cups

grated carrots
Instructions
Preheat oven to 350 degrees.

Line a small springform pan with parchment paper.

In a medium bowl whisk the gluten free flour, spices, baking soda, salt and xanthan gum.

In a stand mixer beat the brown sugar, apple cider vinegar and oil until blended.

Add the eggs, one at a time until batter is smooth.

Slowly add the dry ingredients until batter is blended.

Add the shredded carrots and almonds and mix on low.

Pour batter into springform pan.

Bake in oven for 50-60 minutes.

I allow the variance in times because it took a full 60 minutes for it to bake for me, however I am at a high altitude and a lower altitude would take less time.

Allow cake to cool on a wire rack.

Once cooled, cut cake in 1/2 and icing.

For the dairy free icing I use Tofutti cream cheese which is a dairy free product.

I find this cream cheese substitutes wonderfully for an icing and in fact is beats up quite smoothly.

For this cake I used 2 containers of Tofutti cream cheese, 2 Tbsp softened vegan butter, 1/2 tsp vanilla paste and about 1/2 cup icing sugar.

I am not a big fan of over using icing sugar in icing recipes.