It is the end of summer here in Calgary and the farmers markets are full of glorious fruits and vegetables. Every Tuesday I visit the Northland Farmers market and load up with an abundant bounty of freshness. Last week I picked up 2 bags of Saskatoon berries from Solstice berry farm and was excited to make a ton of goodies with them. To me there is nothing better than berries and cheesecake and with our late summer heat I decided to make a no-bake cheesecake. It is an easy recipe, and one that is quite delicious.
To make the cheesecake gluten free I make my own gluten free graham crumbs. Please see my previous post of Gluten Free Nanaimo bars for the recipe. Gluten free graham crumbs are so simple to make so I try to have a bag of crumbs on hand always for recipes.
This week has been fun playing with the Saskatoon berries and I have made quite a few things with my 2 bags- a Saskatoon berry milkshake, Saskatoon berry/apple chutney for a topping on bbq pork tenderloin, and Saskatoon berry freeze. There is so much you can do with this berry.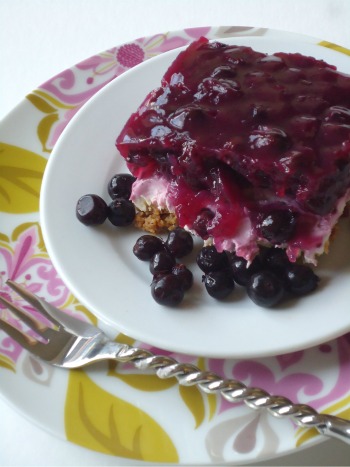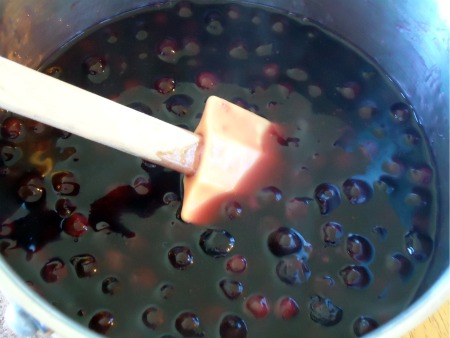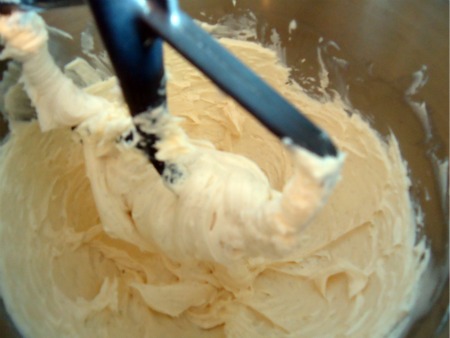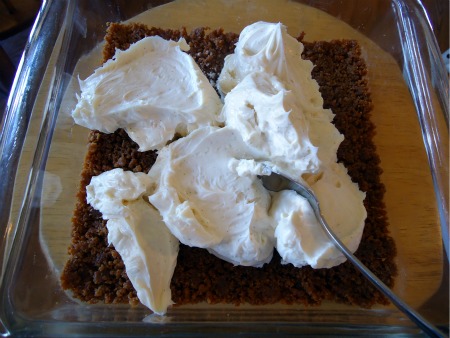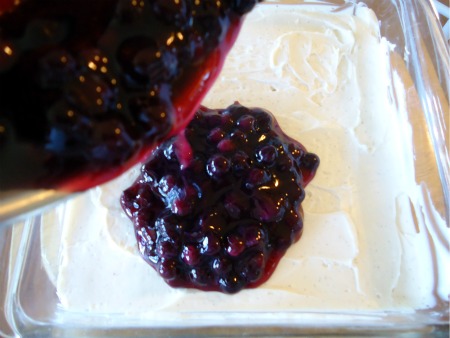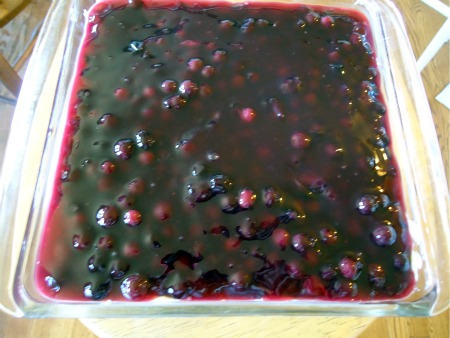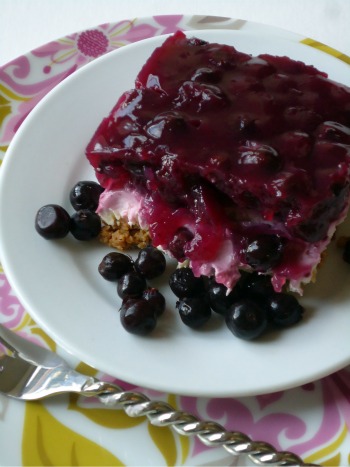 Gluten Free Saskatoon Berry Cheesecake
Ingredients
1 3/4

cup

gluten free graham crumbs

1/4

cup

melted butter

3

cups

Saskatoon berries

1/2

cup

sugar

3

tbsp

cornstarch

2

pkgs cream cheese

1/4

cup

sugar

1

tsp

vanilla

1

cup

whipping cream

I made my cheesecake in a large 9 X 9 glass dish.
Instructions
Heat oven to 350 degrees.

Add gluten free graham crumbs and melted butter to square dish.

Stir to mix and then spread evenly and also pat down for an even crust.

Place dish in oven for 8-10 minutes.

Remove from oven and let crust cool.

For filling, beat cream cheese until smooth, then slowly add sugar and vanilla.

Beat mixture until well blended.

In a clean bowl, beat the whipping cream until soft peaks form.

Slowly beat the whipped cream into the cream cheese mixture.

Spoon the cream cheese/whipping cream mixture onto the cooled graham crust.

Smooth filling onto crust.

For berry topping, in a large saucepan heat 3 cups Saskatoon berries with 2 ½-3 cups water until mixture starts to come to a boil.

In a small bowl mix the 3 Tbsp cornstarch with 3 Tbsp cold water.

Add cornstarch mixture to hot berries and slowly stir until mixture thickens.

Remove from heat and let cool.

Berries will thicken further as they cool.

Once cool top cream cheese mixture with berries.

Cover with saran wrap and completely cool in refrigerator.

This is a simple but tasty dessert, perfect on a hot day when you really do not want the oven on for long.
Have you tried Saskatoon berries this year?
What do you do with them?