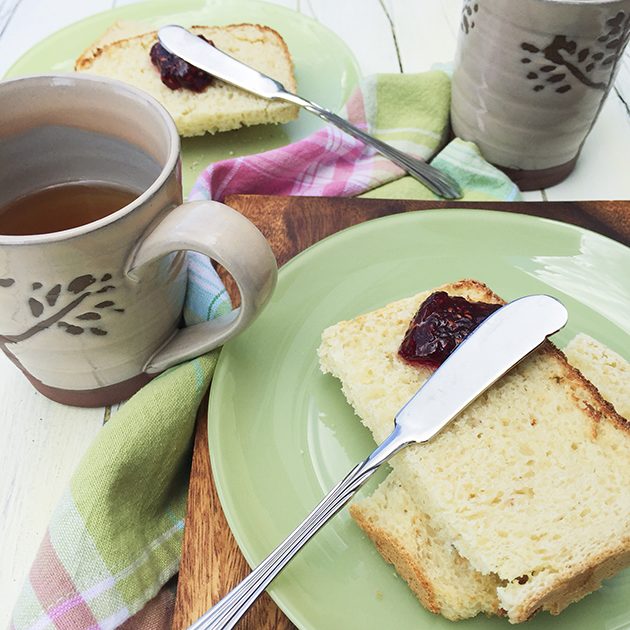 Gluten Free Bread – Made in a Bread Machine
Ingredients
1

pkg

quick rise yeast

2

tbsp

white sugar

2

cups

warm water

3 1/2

cups

Robin Hood gluten free flour blend

1

tbsp

psyllium husks

1

tbsp

ground flax seed

1/2

tsp

salt

3

large eggs

(room temperature)

1

tbsp

apple cider vinegar

1/2

cup

buttermilk

(room temperature)
Instructions
In a small bowl add the yeast and sugar to the warm water.

Make sure the temperature of your water is about 110 degrees. Give the mixture a bit of a stir and let rest for 10 minutes.

In a stand mixer add the Robin Hood flour blend, psyllium husks, ground flax and mix.

In a small bowl whisk the buttermilk, eggs and apple cider vinegar together and pour into flour mixture.

Add the yeast mixture and mix again on medium speed.

I like to increase the speed to medium high for just a sec to really get some air into the bread dough.

Add the bread dough batter into your bread machine.

Cover and turn to gluten free setting.

Relax and wait for he bread to bake!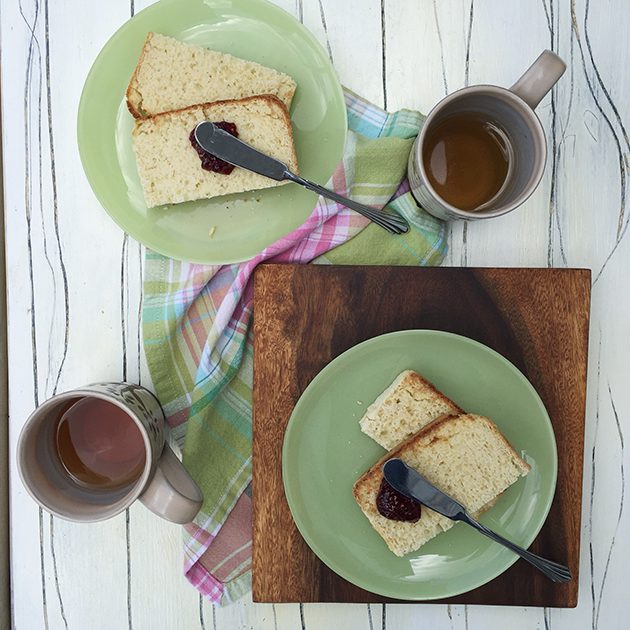 As promised I finally got my bread machine out and played with ingredients to come up with a great tasting, large loaf white sandwich loaf.
I really cannot believe how big the loaf ended up being and I am excited to share this new recipe with you all.
https://www.youtube.com/embed/kpds7FdGh14?rel=0&showinfo=0
With school about to start this loaf would be terrific for school lunches too!
I used Robin Hood's new gluten free flour blend for this recipe. The price for the bag of flour is quite reasonable and when gluten free baking costs more then regular baking I am happy to get a bit of a break on costs when I can.
In my recipe I added ground flax as well as psyllium husks thus adding a bit more fiber to the white bread.
Even though my bread machine has a gluten free setting I like (and recommend) mixing the bread dough in a stand mixer.
As we know in gluten free baking we need to add the "air" back in and when you use a stand mixer you are able to incorporate the batter together better and get that "air" in before it bakes.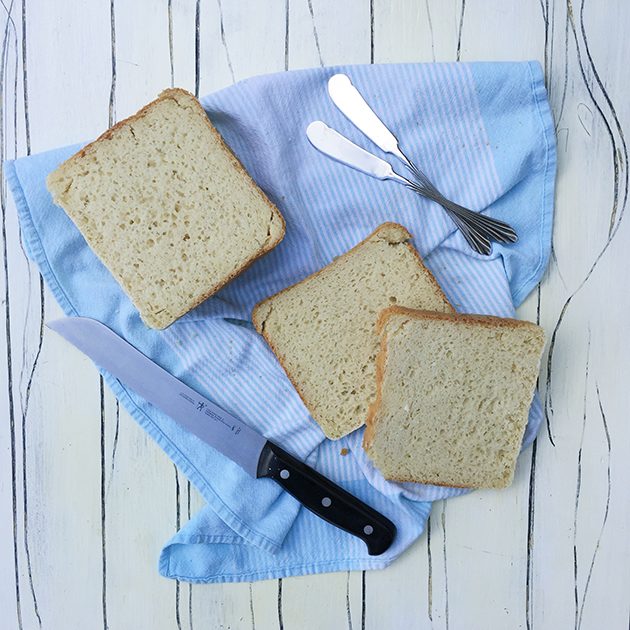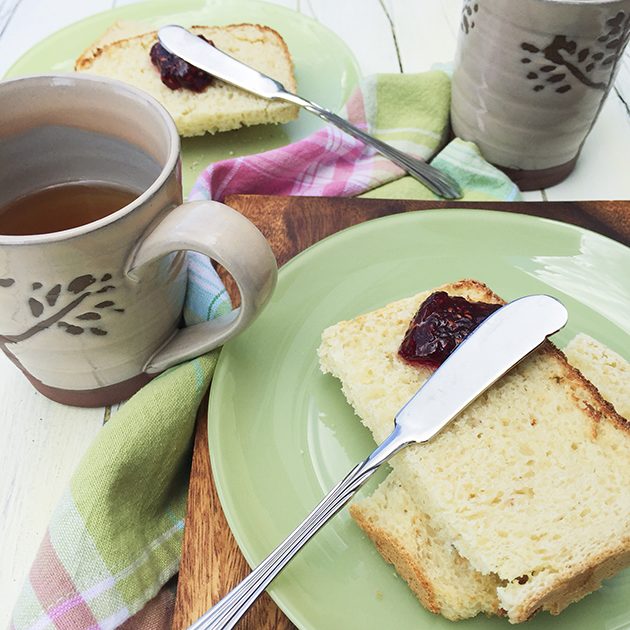 Enjoy!
Looking for Delicious Salad Recipes?
In my Gluten Free Salads Cookbook you can find 27 other delicious recipes your friends and family will love, including: Cucumber Herb Salad, Roasted Strawberry Goat Cheese Salad, Sesame Noodle Salad and many more. Purchase yours today.