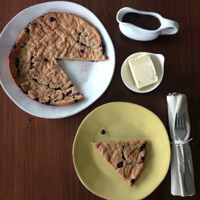 Dutch Oven Cherry and Pecan Bread
Instructions
Once the bread dough batter has been mixed on medium speed.

After adding these new ingredients increase speed to medium high and mix for a minute.

Lightly grease the cast iron Dutch oven.

Add the gluten free bread dough batter to the pot.

Smooth down the batter for a smooth top.

Cover dough with Saran Wrap and then top with 2 tea towels to keep dough nice and warm to rise.

Let the bread dough rise for 90 minutes.

Turn oven to 500 degrees.

Once oven has reached temperature remove Saran Wrap and tea towels and cover gluten free bread dough with the Dutch oven lid.

Place in oven and bake covered for 30 minutes.

Remove lid and continue baking for 15-20 minutes.

Remove Dutch oven from oven and cool on a wire rack.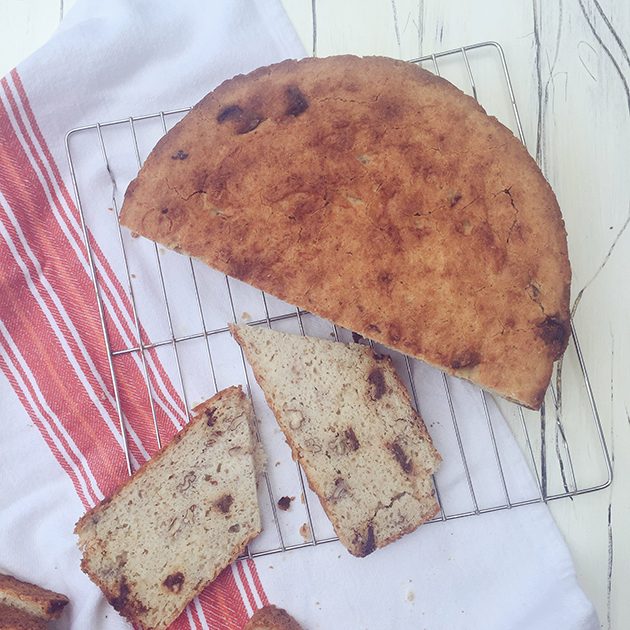 Recently I shared a recipe for gluten free White Sandwich Bread(link to previous post) made in a bread machine. I wanted to see if I used the same basic recipe but changed the technique in the way it is baked if the recipe would still work.
Well it did!
I am thrilled!
Basically this bread is baked in a cast iron Dutch Oven. I used my 6 quart Le Crueset one for my bread but you can use a 4 quart one also. The most important part is making sure you have the lid to cover it. The high heat ensures a nice crust on the bread too.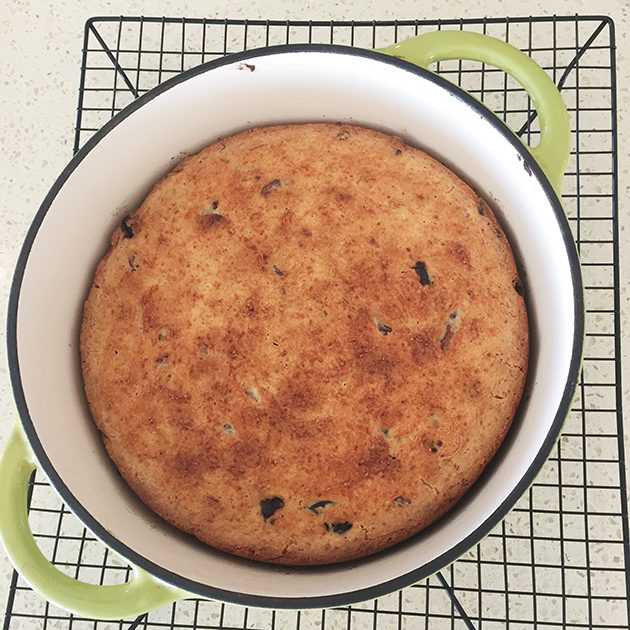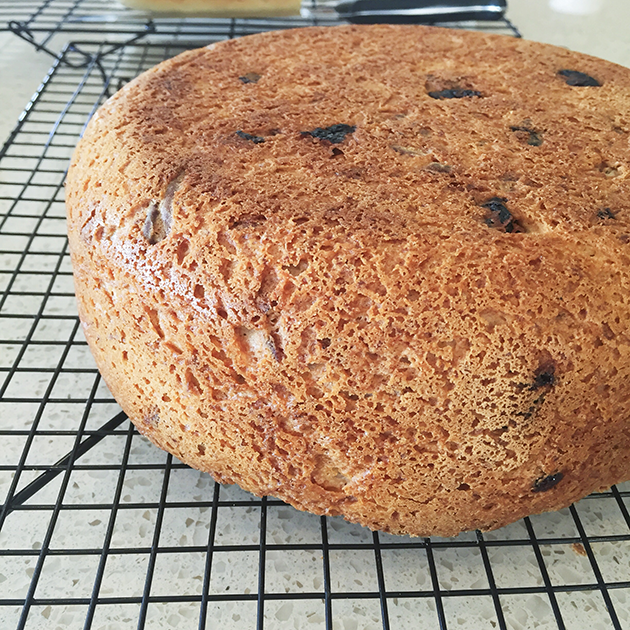 Enjoy!
Looking for Delicious Salad Recipes?
In my Gluten Free Salads Cookbook you can find 27 other delicious recipes your friends and family will love, including: Cucumber Herb Salad, Roasted Strawberry Goat Cheese Salad, Sesame Noodle Salad and many more. Purchase yours today.