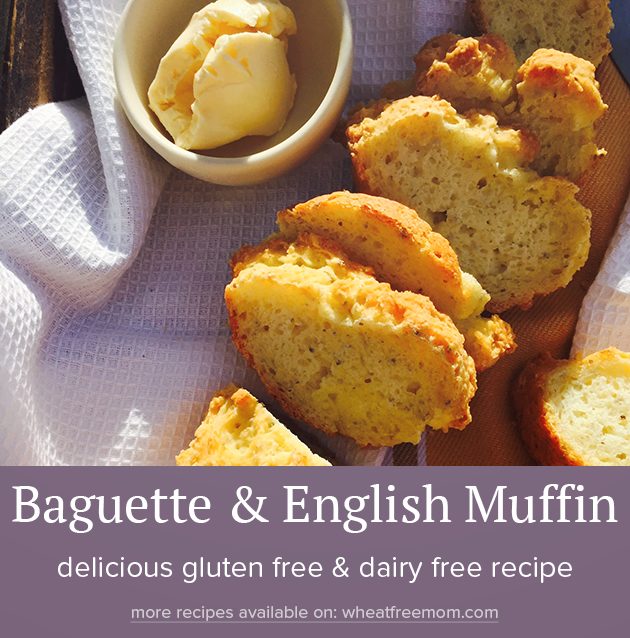 I have been working on bread dough recipes the last couple of weeks. Bread recipes are definitely lacking on my blog and I knew I had to challenge myself and try to come up with some.
Baking gluten free bread here in Calgary is definitely a challenge.
Not only are we near the mountains, we are fairly high up in altitude and we also have no humidity. Those reasons I find make baking gluten free bread more of a challenge for me.
One of the things I have kinda figured out is you definitely need to mix the yeast separately with warm milk and let it rest and grow.
That helps a lot.
I have also found that I need to add more liquid to my doughs. It does look weird to me to have a bread dough look more like cake batter than dough but that is gluten free.
I baked full-on gluten bread almost everyday when my kids were younger and that dough was a delight to work with.
Gluten Free is now my world and I am learning to embrace it rather than fight it!
I have made this recipe a few times now and it can easily be made into a bread loaf.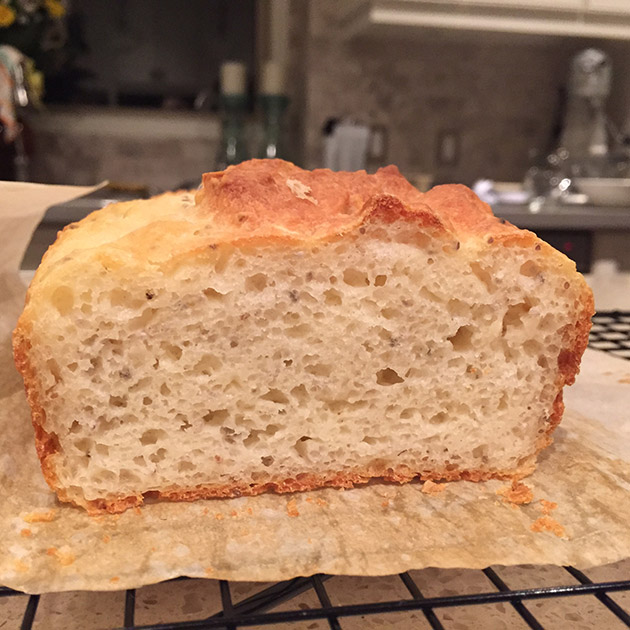 If you want to make english muffins you will need some metal rings.
I found these ones in a small kitchen store.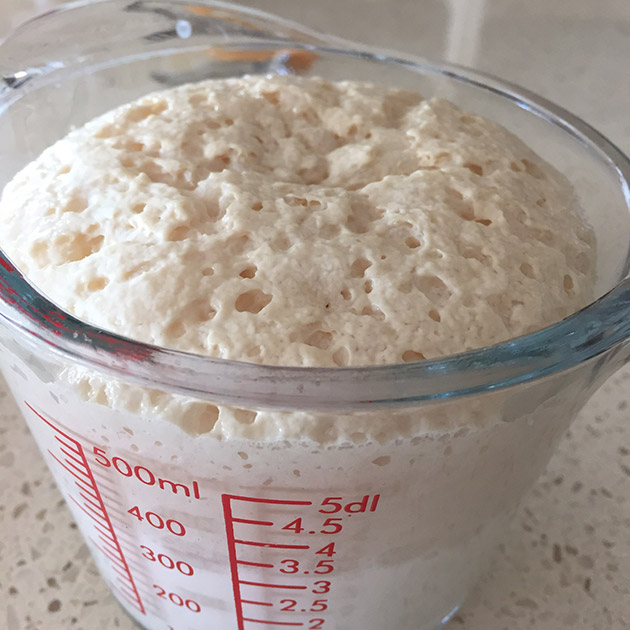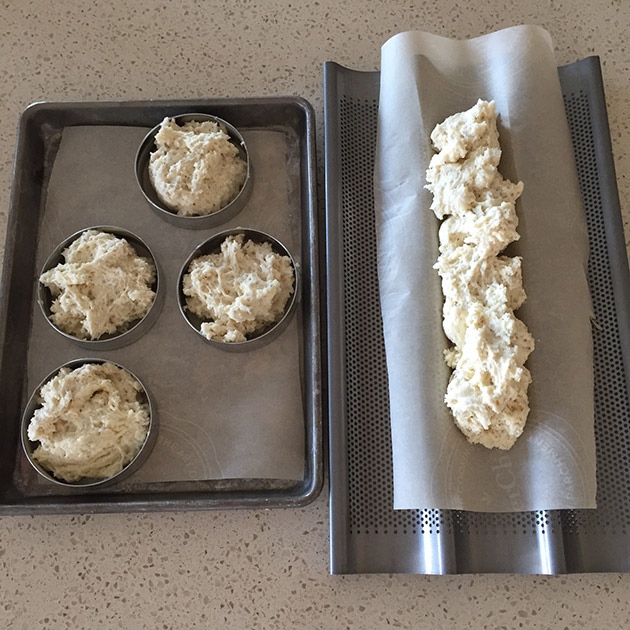 Gluten Free Baguette and English Muffin
Ingredients
1 1/2

cup

gluten free flour blend (I used Compliments gluten free flour blend that is available at Sobeys and Safeway)

1/2

cup

tapioca starch

1

tbsp

chia seeds

1/2

tsp

salt

1

tsp

baking powder

1

tbsp

fast acting yeast

1 – 1/4

cup

warm goat milk

1

tbsp

white sugar

2

tbsp

vegetable or canola oil

2

large eggs (at room temperature)
Instructions
In a small bowl mix the yeast, warm goat milk and sugar.

Let rest and rise for 15 minutes.

In a stand mixer mix the gluten free flour blend, tapioca starch, chia seeds, salt and baking powder.

Add the eggs and oil to yeast mixture and give a quick stir.

Pour the wet ingredients into the dry ingredients and mix on low speed.

Increase speed to medium and beat for a couple of minutes.

This gets air into the dough.

Put batter into a greased large glass bowl.

Cover with a teatowel and let rest for 15 minutes.

Line a small cookie sheet with parchment paper.

Grease the metal muffin circles and place on cookie sheet.

Add batter to inside of circles filling about halfway. 

Smooth out batter to fill the circle up.

Cover loosely with saran wrap and then a tea towel.

To make baguettes line a baguette pan with parchment paper.

Cover loosely with saran wrap and then a tea towel.

Place the pans in a warm spot in house and let rise for an hour.

Preheat oven to 375 degrees.

Bake english muffins in oven and bake for about 25-30 minutes until lightly brown.

Bake baguette in oven for 35-40 minutes until lightly brown.

If making a loaf of bread bake in oven for 50-60 minutes until you tap loaf and it sounds hollow.

Let cool on counter before slicing.