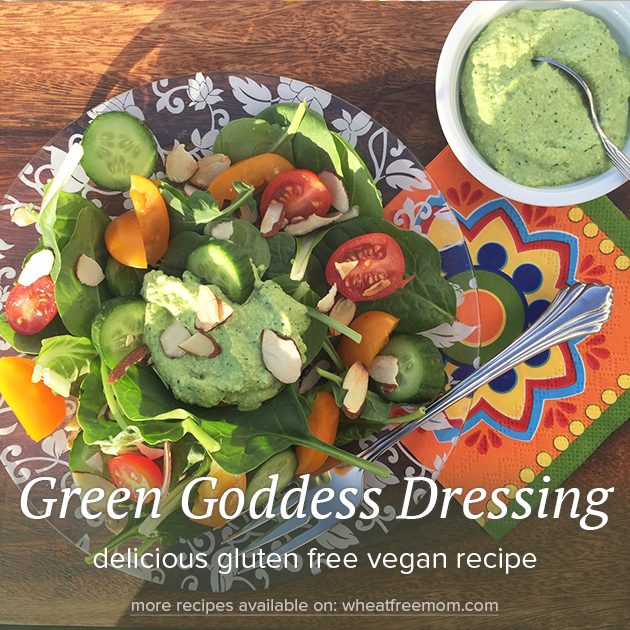 Did you know I have a Gluten Free Salads Cookbook with all of my favorite recipes?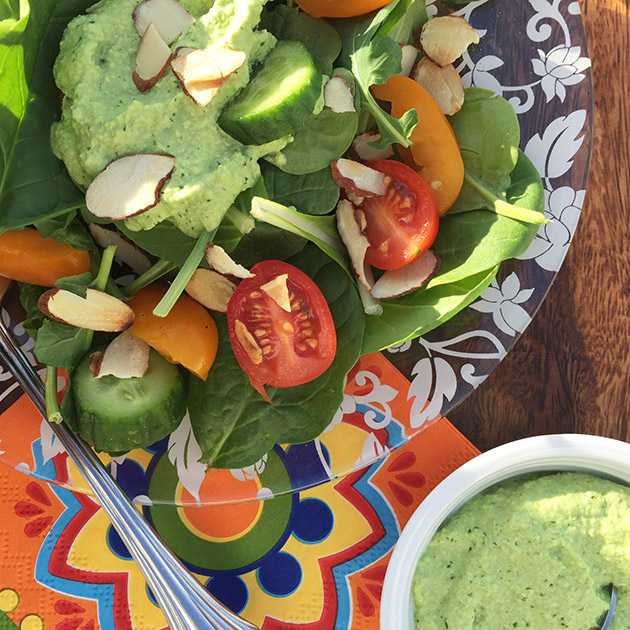 Well, probably more like an over the top fan when it comes to salads for I could eat them all through out the day.
My usual lunch is 3 cups of baby spinach drizzled with a bit of apple cider vinegar then topped with carrot hashbrowns and crumbled bacon and then the whole thing has 2 fried eggs over it.
Seriously, so good.
I was doing some reading not too long ago that said to get to optimum health you should eat 9 cups of veggies a day.
Initially I thought there was no way I could eat that much but I am finding right now I am averaging 6-7 cups a day. If I wanted to I probably could increase the amount, but for right now I am feeling pretty good about the amount of veggies I am eating.
Have you changed your eating habit a lot this year? Have you given up anything or added anything?
Because I am always eating salads and am trying to find ways to switch things up without loading too many calories on an otherwise healthy bowl of greens I have been playing with raw cashews.
Who knew you could do so much with raw cashews.
I have made chocolate pudding, a raspberry vegan cheesecake, cashew butter of course, and lately – salad dressings.
When you take raw cashews and soak them in water overnight, drain them and then throw them in the food processor they change into this creaminess that then lends itself to become anything you want.
Add in fresh herbs, olive oil and garlic and you have a creamy green dressing that is delicious.

Add in honey, raw cocoa powder and coconut oil you can have a tasty chocolate pudding.
Who knew right? Now you do!
Gluten-Free Vegan Green Goddess Dressing
Ingredients
1

cup

raw cashews, soaked for at least 4 hours and then drained

2

tsp

fresh jalapeno, chopped

1/2

tsp

minced garlic

1/2

cup

fresh cilantro

1/4

cup

fresh parsley

1/4

cup

water

1 – 1 1/2

tbsp

olive oil
Instructions
Place your soaked and drained cashews in a food processor.

Add in the water and process until fairly smooth.

Add in the rest of the ingredients and process until mixture is very smooth.

Pour dressing into a jar and store in refrigerator until ready to use.