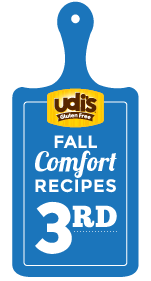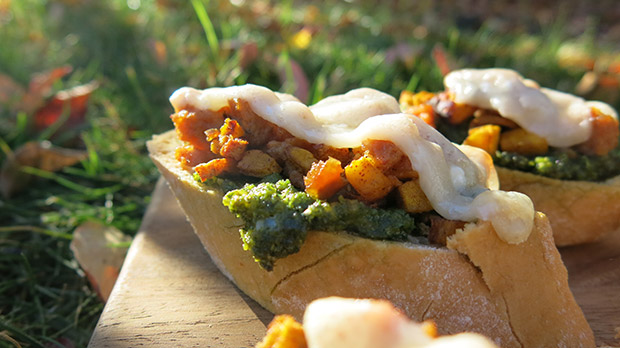 I have big news today! You may have noticed we have a new badge on the website!
We won 3rd place in Udi's Gluten-Free Fall Comfort challenge!
I love Udi's products and use them in many of my recipes. Thank you Udi's for hosting the challenge, it was a lot of fun!
The recipe we submitted was our Gluten-Free Pumpkin Sausage Kale Pesto Crostini!

I just wanted to take a minute and say thank you for all of your support! I'm so happy we are sharing this gluten-free journey together!
For other great recipes your family will love this winter, grab a copy of my new cookbook, which contains 55 other delicious recipes your kids and the rest of your family will love… all absolutely gluten-free, including these 3 amazing dessert recipes: Gluten-Free O'Henry Bars, Gluten-Free Mock Bread Pudding, and a classic Dark Chocolate Mousse!