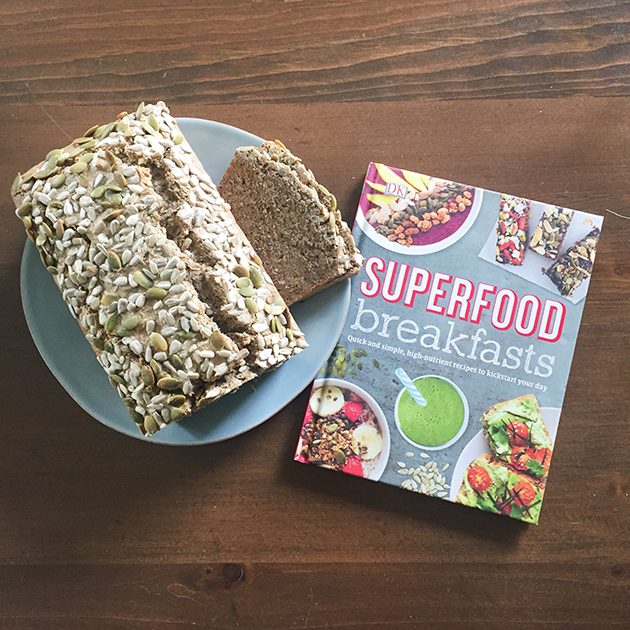 I was asked awhile ago to review the cookbook SuperFood Breakfasts published by DK Canada and while I made quite a few of the recipes from the cookbook I forgot to write out a review. I am admitting I forgot about the review and that I am human.
I am sharing my review of this mini cookbook with you now and think this cookbook would be a great addition for you and your family. It has 25 recipes offering healthy and balanced breakfast ideas.
Who wouldn't want more ideas for breakfast, right? These breakfast recipes would work also for lunches too.
In this mini cookbook there are recipes for smoothie bowls, granolas, pancakes, breads, overnight oats and many others. One of the first recipes I made was the Quinoa Superseed Bread. The recipe calls for soaking quinoa overnight in water but once that is done it is an
easy bread recipe to make.
It is a very dense seeded bread and is packed with protein.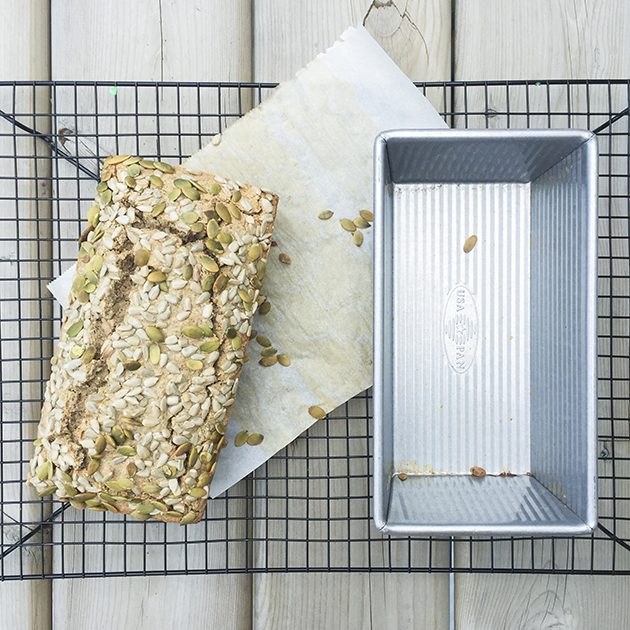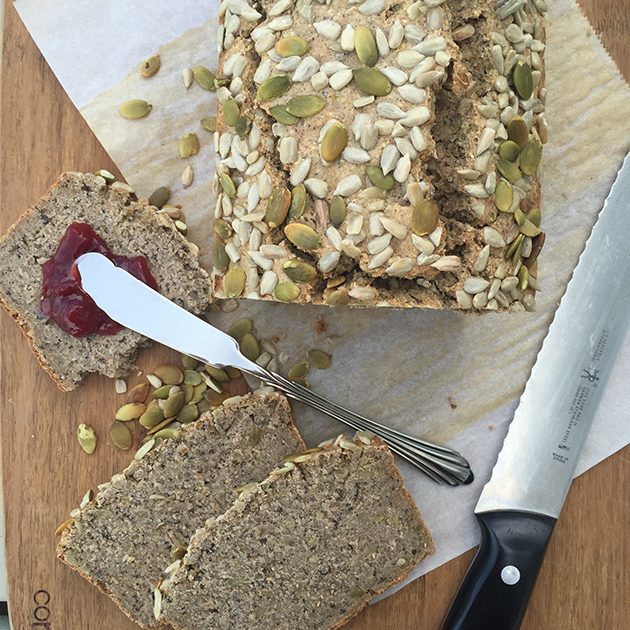 I made the scrambled eggs with Kale and Black Beans as well as an overnight oats and smoothie bowl recipe. All tasted great!
Homemade granola is a favourite of mine to make and I was interested in trying the recipe for Quinoa and Buckwheat Granola in the Superfood Breakfasts cookbook. It calls for cooking the raw quinoa and then adding it to all the other ingredients before baking it. I had never thought about adding cooked quinoa to granola and was intrigued to test it out.
It worked!
The cooked quinoa adds a nice crunch to the granola mix.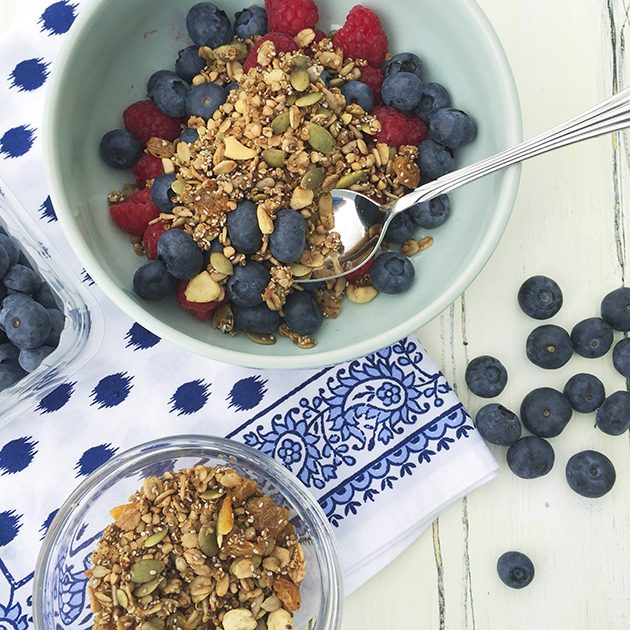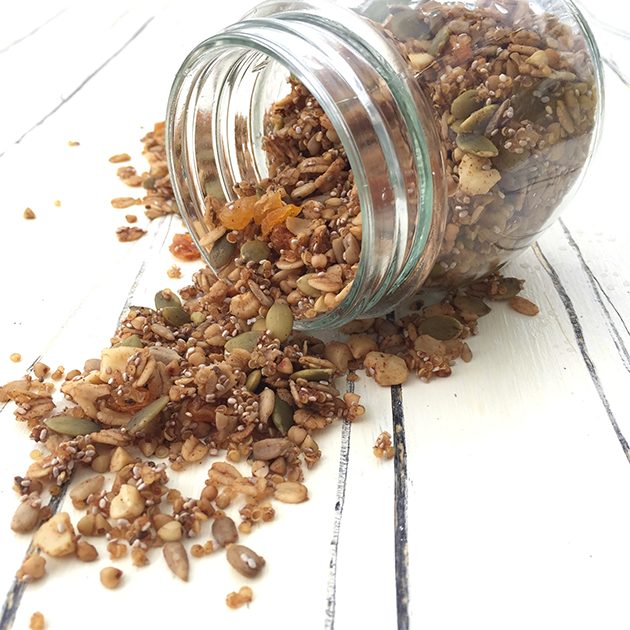 This little cookbook would be a great addition to your cookbook collection and with school almost back in session any extra ideas for feeding your family quick and healthy meals is always a handy thing.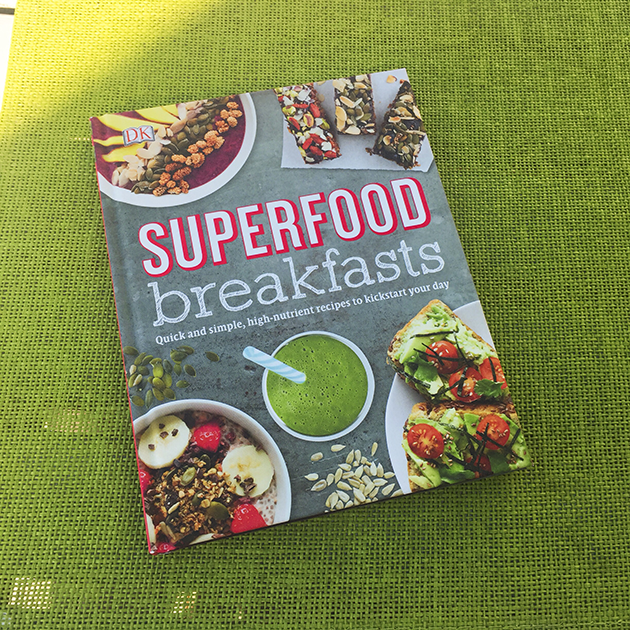 Looking for Delicious Salad Recipes?
In my Gluten Free Salads Cookbook you can find 27 other delicious recipes your friends and family will love, including: Cucumber Herb Salad, Roasted Strawberry Goat Cheese Salad, Sesame Noodle Salad and many more. Purchase yours today.