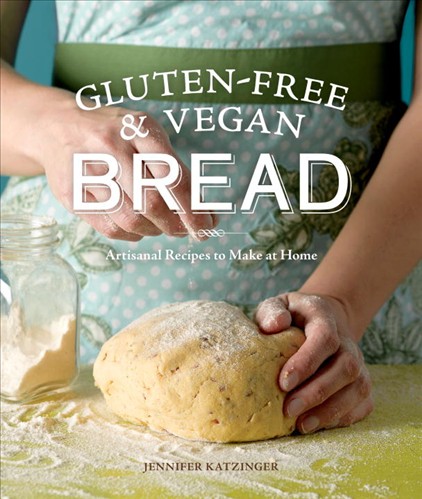 Over the last 6 months I've purchase quite a few cookbooks, scoured tons of recipes on the Internet and have made many, many loafs of gluten free bread.
Why have I done this?
I am searching for bread.
Gluten free bread.
I know I will never make a loaf of gluten free bread that is exactly as the big loafs of bread I used to make for my family, but close would be nice.
Did you know my recipe for the best Gluten-Free Homemade Bread is actually one of the most popular on my blog?
Is this too much to ask?
Well, it has seemed that way in some of the many loafs of bread I've baked. It is amazing to me what people can post as a recipe. I'm a fairly good baker and can follow instructions easily but there have been many loafs after baking that have been thrown away.
Does it make me angry?
It does because gluten free flours are costly.
But it truly is something I've been wanting to find and share for you all.
(My mission with Wheat Free Mom is to provide you guys with the best resource for your gluten-free lifestyle possible… and that includes having easy-to-follow instructions. Is there something I could be doing better for you guys to make it easier? Let me know here. Also remember: our Facebook community is VERY active and I answer a lot of extra questions on there, so make sure you join us.)
I've continued trying recipes, even though at times I've been frustrated, but I really wanted to share a great cookbook with you.
On Twitter one morning in December I saw a picture of Jennifer Katzinger's latest cookbook: "Gluten-Free & Vegan Bread Cookbook" and that had me running to Chapters to pick up.
A Gluten-Free & Vegan Bread cookbook?
I had to have it now.
The first thing I made was the Mother Wild Starter. I've made sourdough starter before, but this recipe uses teff flour, purple cabbage leaves and apple skin.
Personally I have never made a starter this way, but was happy to see that she uses grains which have higher fiber content as well as more nutrients than just regular white rice flour.
I then decided to make Country Batard. This recipe allows you to free form the dough, and that excited me to bake the bread on my pizza stone.
One of the best parts of the recipe was the experience of playing with the dough. It brought me back to pre-celiac days of playing with bread dough.
I enjoyed this loaf of bread, it had a nice crusty shell and great flavour. I would definitely make this loaf when serving a big bowl of soup. It would be great to serve hot out of the oven when you are entertaining.

After allowing the Mother Wild Starter to "grow and feed" for 48 hours, I then made a Sourdough Baton loaf. I have to say that I really liked the use of teff flour. It lends itself to a rich and warm aroma in the house.
This was not a large loaf of bread and it was fairly dense in texture, but I still enjoyed this loaf. It resembles an artisanal bread.
After good success with these 2 loaves I decided to try a batter bread. The breads require no yeast or rising agent and other than allowing the necessary 2 day process, it is an easy loaf to make.
The combination of cornmeal, teff and buckwheat flour plus molasses interested me so I made the Buckwheat Batter bread. The only change I made to the recipe was adding an additional cup of flour to the batter the next day. I found the dough to be too dry, especially with our altitude in Calgary.
The batter bread rose nicely in the oven and filled the house with the sweet smell of molasses.
I was excited to try this bread, but have to be truthful in saying, this loaf was not for me. It was too chalky and lacked flavour. I think I will make this bread again, but will add nuts and seeds to batter as well as more sweetener.

I would highly recommend this cookbook if you are looking to use more whole grain gluten free flours, no eggs or butter, plus making wholesome artisanal breads.
Jennifer Katzinger has written other gluten free vegan cookbooks and I've enjoyed trying out her other recipes. A couple of years ago I also had the opportunity to try her bakery in Seattle called the Flying Apron Bakery. She's no longer the owner of the bakery but it is a great place to visit for gluten free & vegan baked goods if you're ever in Seattle.
As a thank you to you, my readers, I've decided to give away a copy of this cookbook. It is always in my kitchen and I want to share one with a lucky winner.

Update: Contest now over. Congratulations to Mary Campbell for winning! Make sure you subscribe to our blog to have a chance to enter the next contest.