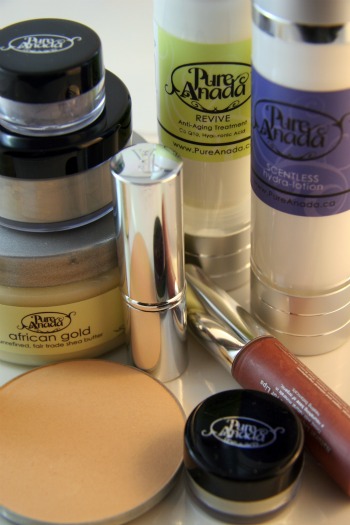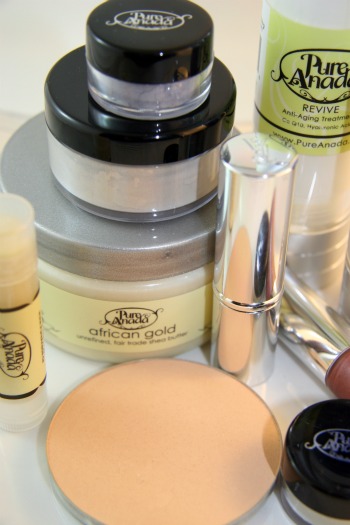 Today I am switching up doing a recipe to do a blog about a wonderful Canadian cosmetic company: Pure Anada Inc.
My daughter has been reading the book "There's Lead in Your Lipstick" by Gillian Deacon and was growing increasingly concerned about the chemicals used in makeup and skincare. In doing a lot of research about natural products she came across the company Pure Anada and we ordered some skincare and cosmetics to try.
We have BOTH been really pleased!
I love that they list all ingredients for all the products. No surprises there.
They also list all the products that they do not use, that can be commonly found in skincare and cosmetics.
They say NO to…
Synthetic Colors
Artificial Fragrances
Harsh Preservatives
Parabens
Nano-Sized Minerals
Bismuth Oxychloride
Talc
Gluten
Petrochemicals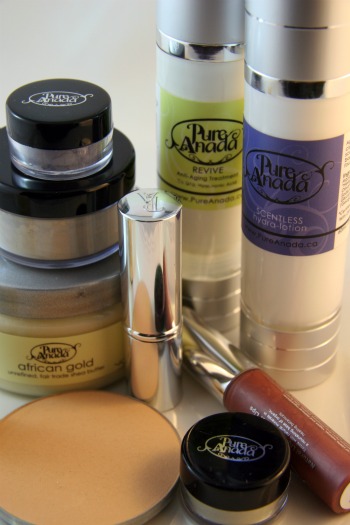 Why is this important in a gluten free blog?
Well I figure our skin is our largest organ and I work really hard to eat gluten free, why would I want gluten products on my skin?
Did you know that most high end shampoos and conditioners have wheat in them? Most body care companies that you find in the mall, like The Body Shop and Bath & Body Works, have wheat in their products.
Did you know that most, if not all of the vitamin E used in skincare and cosmetics is derived from WHEAT GERM OIL?
IT is definitely NOT something I want my skin to absorb.
What I love about Pure Anada is that their vitamin E is from rice bran or soy. I really LOVE their openness about all the ingredients they use. So many products out there do not advertise what they put in our products.
To me, that is a concern.
If you are looking for skincare or cosmetics that are FREE of Synthetic colorants, artificial fragrances, harsh preservatives, petrochemicals, common allergens and animal testing- I encourage you to give PURE ANADA a try.
I encourage you all to become more aware of the skincare and cosmetics that you are using. I know for me, it makes a difference on how I feel if I keep my body free of gluten.
If you find anything you think the gluten-free community will enjoy, feel free to let us know!