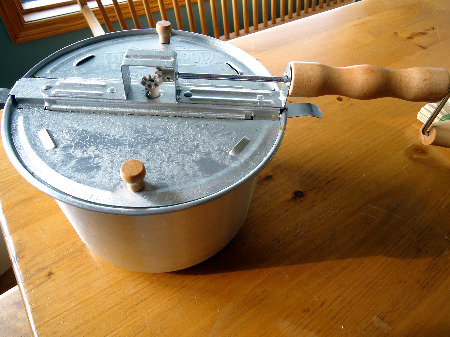 Ahhhh…the aroma of fresh popped popcorn is like nothing else. Especially the smell of popcorn being popped on the stove with oil.
There is nothing better.
My girlfriend Leslie first introduced me to an old-fashioned popcorn popper. For many years we as a family had been doing microwave popcorn. It was quick and easy.
Well little did I know until I tried the stovetop popper method what we were missing.
Then later at my friend Gail's house she also made stove top popcorn for us. So as usual I got the hint and ordered a popcorn popper.
The brand that I like is the Whirleypop Popcorn Maker available from Lee Valley Tools here in Calgary.
The cost of the popper is $27.50 and I think it is definitely well worth it.
Try out this popper yourself I am sure you will be happy too!