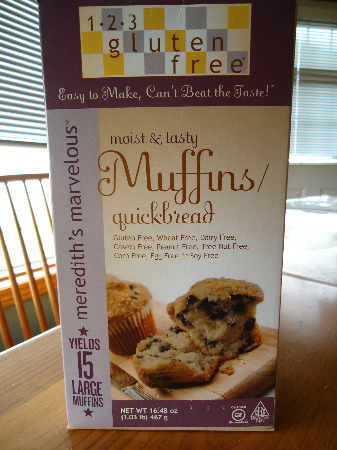 I have found while traveling the aisles of Homesense stores, that they now carry quite a few gluten-free products. Now, I was never a packaged food purchaser but it is nice to have something quick on hand. And now that I have been doing this blog, I thought I would try a few things out, and give my review.
So I bought the 1.2.3 gluten free, Meredith's Marvelous muffins/quickbread mix. On the back of the box, and on the inside are many different ways to use this mix. I liked that idea, for not everyone knows how to vary the ways of cooking.
So blueberry muffins it is!
The instructions were easy to follow, with the only difference I made being to use buttermilk instead.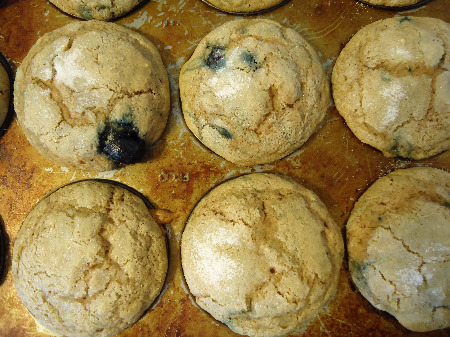 The smell in the kitchen, while they were cooking, was great. And once cooled the taste again, was very good. I would highly recommend this mix for when you want to have something quick to make up. My daughter who is not celiac really enjoyed the muffins too.