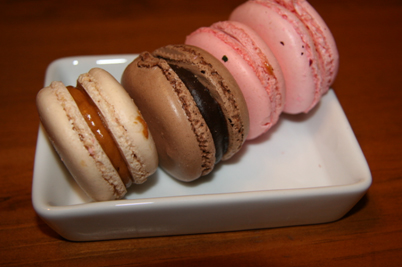 I am sure, some of you are thinking I have made a spelling mistake.. In Macarons…… Should it not be macaroons?
Actually, NO!
Macaroons are a coconut based cookie-and macarons are a French cookie. It is made with almonds. It has 2 delicate almond meringue wafers sandwiched with a luscious filling. Oh ya! Where, do you say-did I hear about macarons?
Well, as everyone who knows me well, knows,
I love Paris!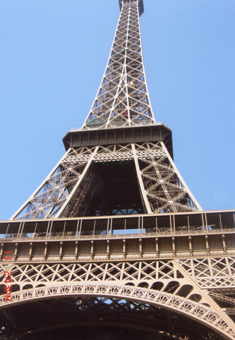 Even, just saying the word Paris, brings a smile to my face. And every time I am there I visit one of my favorite places Laduree.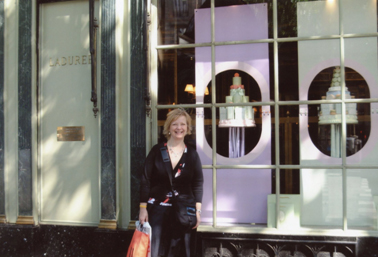 It is a true Parisian gem. It is filled with delicate cookies, pastries, ice creams, and of course aromatic teas, and great meals. I have been to Paris 3 times, and every time-I make time for Laduree.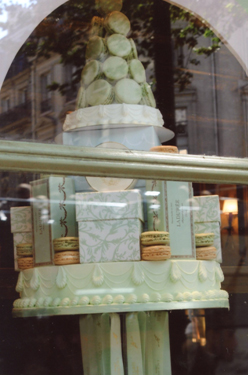 This is a close up shot of their window. Look at all those macarons stacked up-It is a joy for all my senses.
The last time I was in Paris I brought a box of macarons home.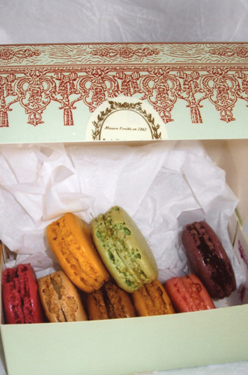 However a dozen of these delicate cookies are not going to last for long- And unfortunately, I cannot visit Paris on a regular basis, especially not just for macarons.
So, I was pleasantly surprised after reading a blog called The Celiac Husband That a new stand had opened at the Calgary Farmers Market And it carried these delicate cookies.
I drove to the Farmers Market this weekend and picked up 6 macarons. The flavors I chose were rose water, salty caramel, framboise(raspberry) and dark chocolate.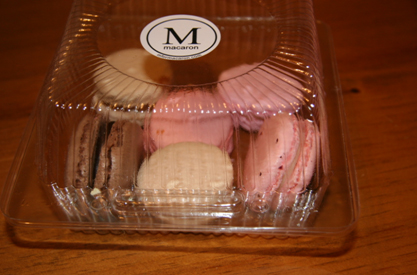 WHAT A TREAT!!
Once I was home, I made myself a cup of tea, placed the raspberry one on a plate And took a bite.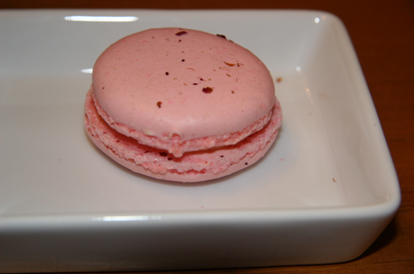 Wow! What a joy to my taste buds it was. Crunchy on the outside and moist with a wonderful filling on the inside.
Please visit this booth at the Calgary Farmers Market-Macaron
You will not be disappointed in these gems.
And hopefully, it will remind you of Paris too!