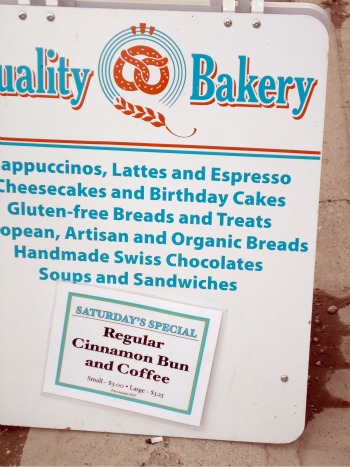 This weekend my husband and I spent the weekend in Invermere, BC with our dear friends, the Bowies. We had an amazing time with our friends hiking, eating, shopping and especially visiting. They also took us for a great tour of the area, which included a walk down main street.
As always when I travel I was scouting out anything for people like me who are gluten free. Was I ever pleasantly surprised!
On main street is the Quality Bakery. You cannot miss it for it has a giant pretzel over the sign. I had heard that it was the local gathering spot for coffee and great baked goods, so we ventured in for a tea and snack.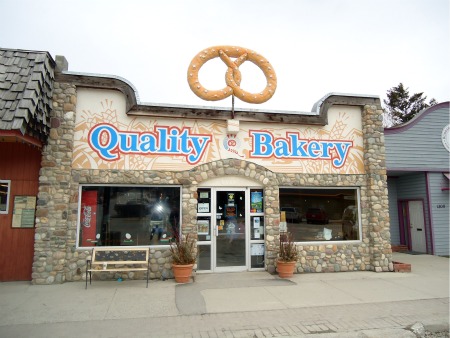 I was thrilled to find quite a few gluten-free baked goodies, as well as gluten-free boxed products. I was informed that they make gluten-free bread and supply that bread to the Blue Dog Café located down the street (which makes sandwiches and such), they also make the gluten-free pizza dough that Peppi's Italian Fuel uses.
At Quality bakery I tried their jam-filled cookie. Oh My Oh My! Delicious!
It was chewy and not at all dry. I was sold. I purchased all the rest of their goodies to try.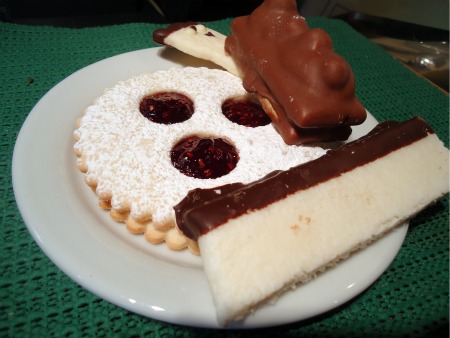 Later, for supper we decided to try the gluten free pizza at Peppi's.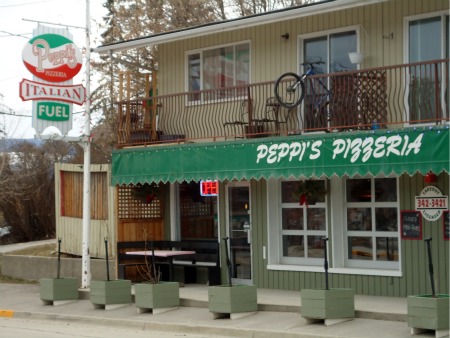 We ordered 2 regular wheat crust pizzas and a gluten-free one for me. Their pizza menu is vast and it actually took me quite a while to decide from all the 30+options.
What I decided upon was "The Schultz", it had pesto tomato sauce, spicy bbq chicken, peppers, pineapple, jalapeno, and banana peppers.
Again, I was very pleased with the gluten-free options.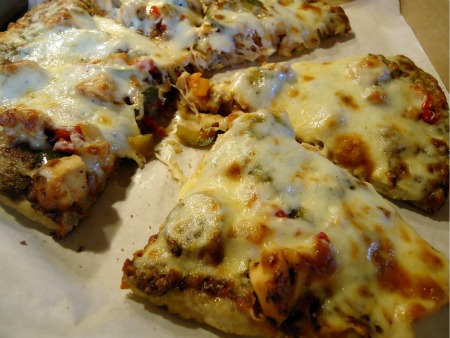 We also had the Peppi House salad, which had spinach, cucumber, tomato, roasted almonds, dried cranberries, feta cheese and thai dressing.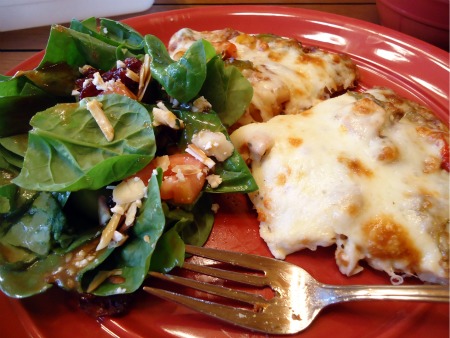 I would highly recommend the Quality Bakery, and Peppi's Italian Fuel for gluten-free food while in the Invermere area. It is worth the drive from Radium or Fairmont to Invermere for these goodies.
Make sure you bring some back to Calgary too.