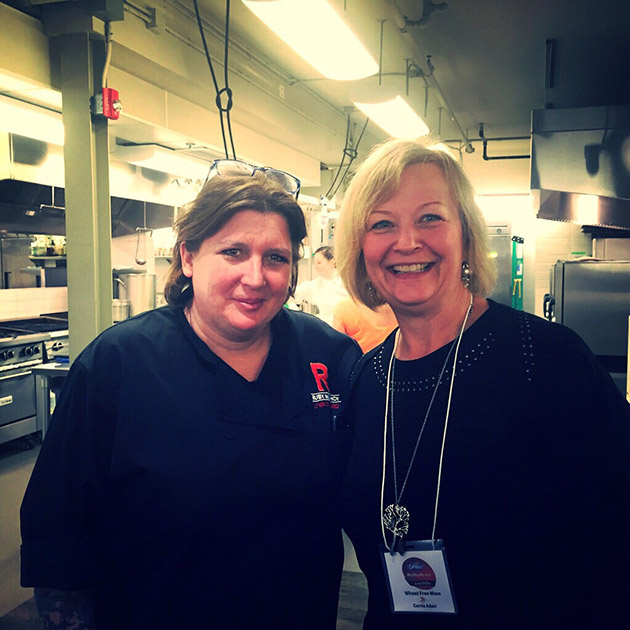 Recently I had the delight to spend an evening in the SAIT culinary kitchen with Chef Lynn Crawford and learn about a new Catelli pasta.
I have to tell you right off the start that I love Chef Lynn!
She is a talented chef and had us all in stitches most of the night, plus I learned some new cooking techniques.
I felt honoured being at SAIT with Chef Lynn and many great Calgary food bloggers but also knew I had to convince some to let me attend and will be sharing that story later.


The first part of the evening was chatting with fellow bloggers and meeting Chef Lynn.
Next it was pure joy watching Chef Lynn chop and chat. Many stories were shared and I found I am an even bigger fan now.
Chef Lynn shared with us a recipe using the Catelli pasta and demonstrated how to make it from start to finish. She also asked for a volunteer and Joanna from A Pretty Life was now working with Chef Lynn.

Going to a cooking event is always fun for me and I find I always learn something new.
I encourage you to try cooking classes in your area for you too will learn and feel more comfortable in the kitchen.
One of the lessons I learned was how to cut a snow pea. First you break off an end and peel off the thick membrane then slice them into very thin strips.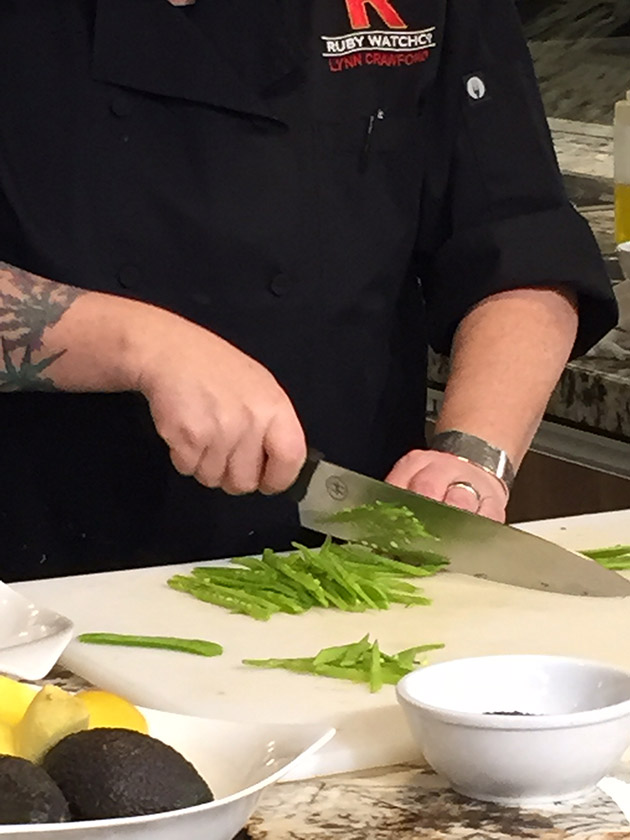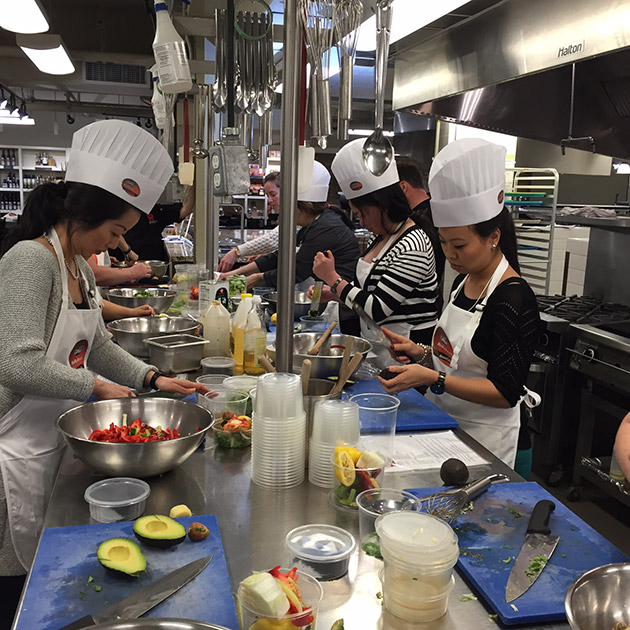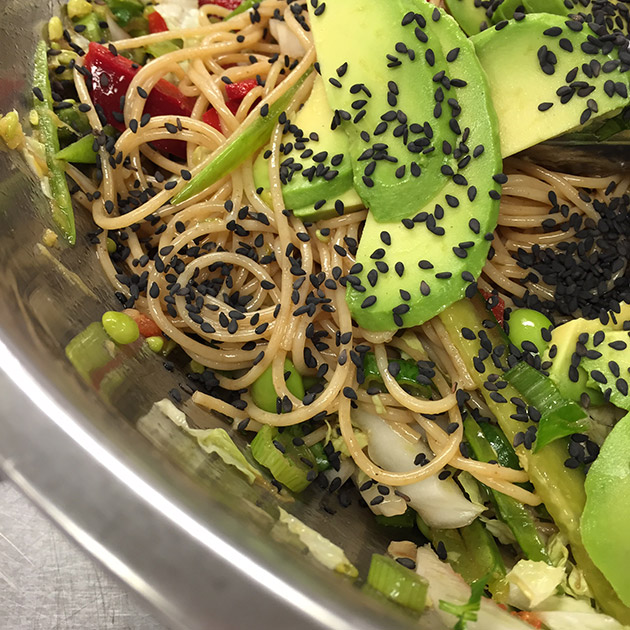 I will use this cutting technique now whenever I add snow peas into a salad or stir fry.
After Chef Lynn made two hot pasta recipes and the cold noodle salad recipe we all put on Chef hats and aprons and proceeded into the SAIT kitchen to make the noodle salad ourselves.


The evening was fantastic and I thoroughly enjoyed myself and I thank Catelli pasta for allowing me to attend the event.
The Lesson I Learned
You may have noticed in the photo of the Catelli pasta that it is not gluten free. Maybe you did not notice, but it is a new wheat flour using wheat plus many whole grains such as teff, quinoa and amaranth.
I am hoping you are wondering why I am sharing a pasta that is not gluten free.
Actually, this is about the lesson I learned why it was important for me to be at this event.
I was contacted awhile ago asking for names of Calgary bloggers who I would think would like to attend the Catelli pasta event. I eagerly passed on names, pressed send on the email and then sat in silence for a bit.
Why wasn't I going to this event. I love to cook and I love Chef Lynn.
When I asked that question I got a surprising answer.
Why would a gluten free blogger get invited to an event about a wheat pasta?
Again I sat in silence and thought about my answer before I replied.
This is what I said:
Why would I not be invited? Yes, I am gluten free and have a blog dedicated to gluten free recipes but I am also a Mom. I have two adult children who are gluten and dairy free but I have a husband and a younger son who are not.
I still have regular bread and cereal in the house for them. I still have peanut butter in the cupboard and mayo in the fridge for us all to use.
My family knows how to prepare "gluten-filled" foods in the kitchen and keep me safe from cross contamination. I wouldn't even think of denying my hubby his english muffins for toast in the morning.
Aren't many families like mine?
Aren't we all juggling different allergies, medical needs, personal food choices on a daily basis and still providing meals for everyone?
I asked them "just because I cannot eat the food that night doesn't mean I cannot participate in the event?"
I, like many moms out there are making meals for their families and their families can have different wants and needs at times.
Your child has decided to be vegan now but your husband still wants his steak. Are you not making a steak for your husband while also making a ton of veggie dishes for your child?
The response I received from my email was one of appreciation and understanding.
I was told I could definitely attend the event and I am very glad I did. I encourage you all to attend events. Yes, it is hard being gluten free and most of the time there is no safe food for us to eat but you can still attend.
Do not miss out on something you would might enjoy.
It is really no big deal for me to eat before I leave home and also bring a granola bar in my purse in case I am hungry.
Do not let being gluten free stop you from possibly meeting someone like Chef Lynn.
– Carrie