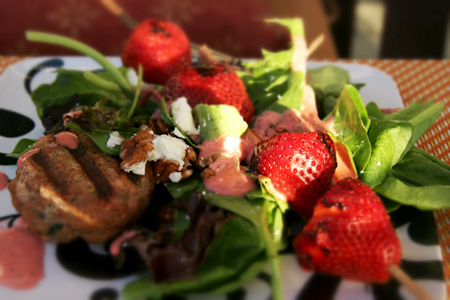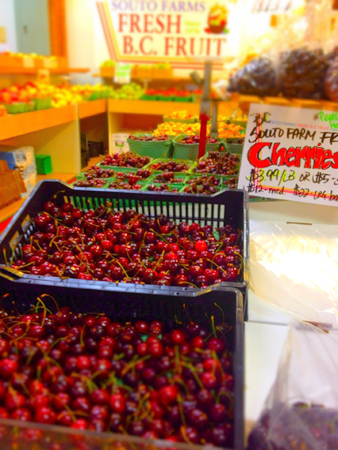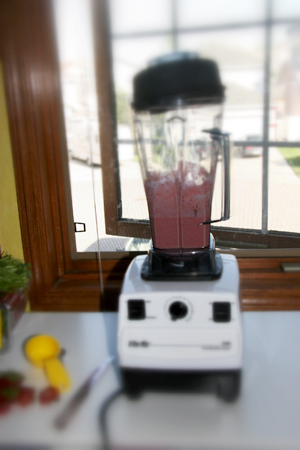 It's day 33 of our Summer house renovation, as well as the moving out of our youngest. I've discovered quite a few things in the last couple of weeks. When our son moved out I fell apart, quite literally!
I knew he had planned on moving out in September but when we were informed it was happening a lot quicker I thought I could handle it. I was wrong!
I couldn't stop crying. Just the mere thought of him moving, or the sound of his packing sent tears flowing down my face. I know as a parent that kids are supposed to move out and spread their own wings. I know I should be very proud that we raised kids to be self sufficient, industrious, and smart.
Shouldn't I have been ready for this? Well, by my reaction I can easily say that I was not. The feeling of loss, of taking care of my last child, was overwhelming. The loss of my identity as a Mom and transition in to this unknown phase of my life.
I was feeling lost.
The day he moved out, I basically hid in my bedroom. I just couldn't see him load up his belongings. I didn't want to ruin his excitement about getting his own apartment so I felt that it was best to grieve in private.
I'm doing much better now and I'm working through being an empty-nester. I've also this week, and it happened on day 30 of renos, been desperately missing my kitchen. In fact missing my kitchen has been tied in to my loss of identity.You see, all I've ever wanted was to be a mom and a homemaker. I loved being home with my three kids and even though we had trying times, as all parents do, I've enjoyed the journey.
So, this not having a kitchen has left me feeling lost also. I use to spend a lot of time in the kitchen, so with the unaccessability to the one part of the home I feel the most fulfillment from, alongside the loss of the identity I tied myself to as a mother, has caused me some strife in the past few weeks.
However, I was able to find some joy with my latest trip to the farmers market. I love going to the farmers market. It was strawberries everywhere, blueberries, and freshly picked cherries.


Monday's salad is a Roasted Strawberry Goat Cheese Salad. Most of us have had a strawberry goat cheese salad, but I thought roasting the strawberries would bring out even more of the sweetness- I was right.
I also made a strawberry poppyseed dressing in my Vitamix thus giving this salad another layer of strawberry goodness.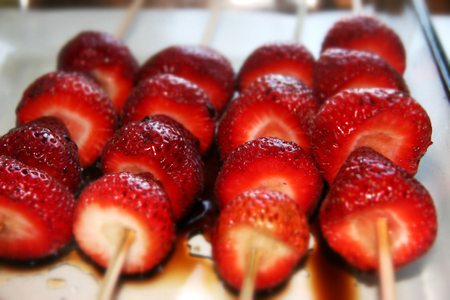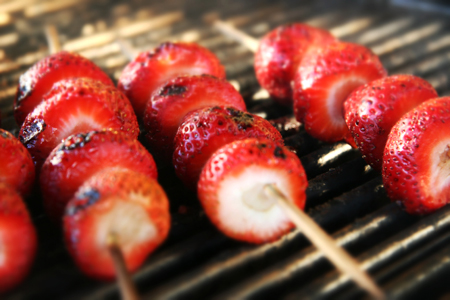 Roasted Strawberry Goat Cheese Salad
Ingredients
4

XL

strawberries/person

1

tbsp

Golden Bliss balsamic vinegar with honey/strawberry skewer

1

cup

of raw pecans

1/2

cup

plain goat cheese, or 1 small log(crumbled)

1

container (142 g)

baby spinach/spring mix

1

wooden skewer/person

Strawberry poppyseed dressing *
Instructions
Soak wooden skewers in water for 30 minutes.

Trim off stem of strawberries and skewer 4 strawberries onto each skewer.

Pour 1 Tbsp of Golden Bliss balsamic/honey vinegar over each strawberry skewer.

BBQ strawberry skewers on medium heat for 1 minute/side.

Place pecans in a small aluminum pie plate and toast lightly on BBQ. 

*Remember to shake or stir the pecans so the bottom layer doesn't burn.

Pecans should take approximately 5 minutes to toast.

In a large glass bowl, mix spinach/spring mix, crumbled goat cheese and toasted pecans.

On individual plates, place a mound of the salad mixture.

Place a strawberry skewer on each salad mound.

Drizzle the Strawberry Poppyseed Dressing on each salad.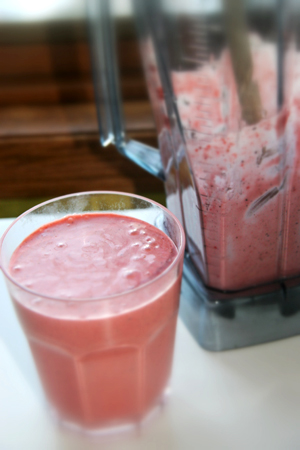 Strawberry poppyseed Dressing*
Ingredients
1/4

cup

apple cider vinegar

1/2

tsp

ground mustard

1/2

cup

grapeseed oil

2

Truvia packets

1

tsp

poppyseeds

1

cup

sliced strawberries
Instructions
Add all ingredients into Vitamix.

Start on low and turn to high until dressing is smooth.

Pour dressing into a glass jar.

Store in refrigerator until ready to use.