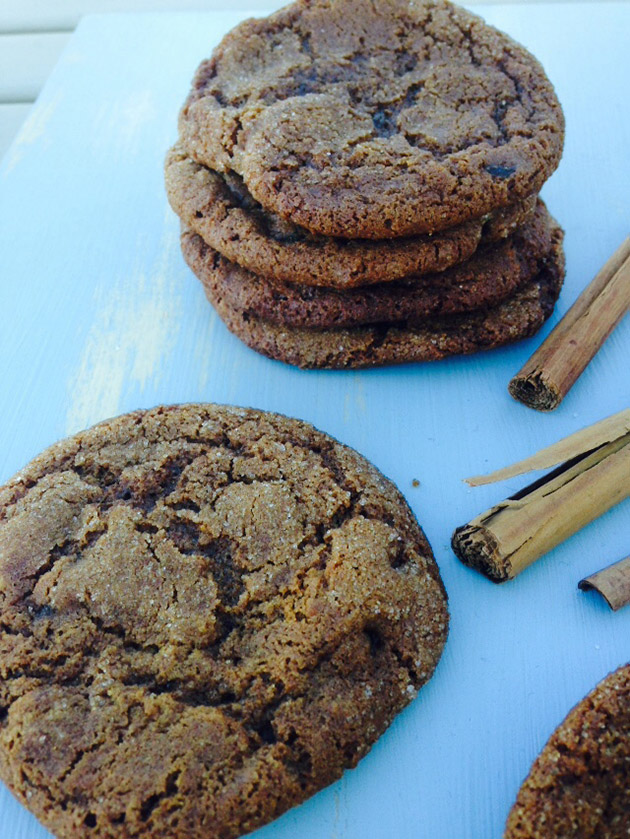 Fall.
Fall is probably one of my most favourite times of year. I love the glorious colour changes in the leaves, I love the start of baking season, I love the feeling of wanting comfort foods, I love that Thanksgiving is approaching (now past in Canada) and I love the expectation that Christmas will be here soon.
Thanksgiving has past in Canada but it is still approaching for my American neighbors.
I thought I would share a photos from my Thanksgiving that I hosted mid October.
I had fifteen friends and family over this year and I strived to have the dinner gluten free and dairy free. A few things were not but that is okay. Most people attending were not gluten free and I still wanted them to have some of their favourites too. There were regular "gluten filled" buns and I roasted 2 turkeys this year. A gluten free one and a "gluten filled" stuffing one for those that wanted stuffing.
I could have easily made the whole meal gluten free but Thanksgiving is about family and being grateful for what we do have. I have family members who like my regular stuffing (pre-celiac) and it's okay to serve that for them. I am very careful that there is no cross contamination because I do not want to get sick either. Rules and expectations are told to the non-gluten free folks to ensure all is safe.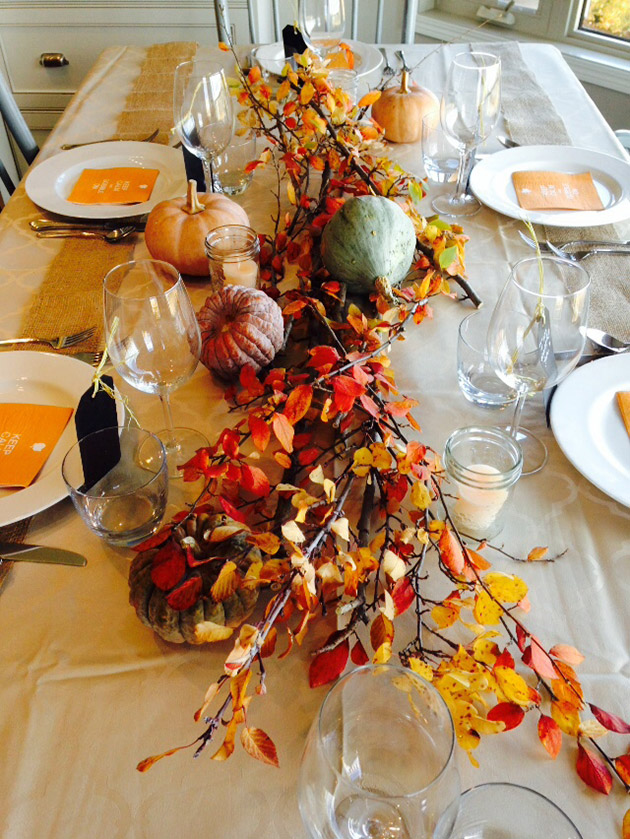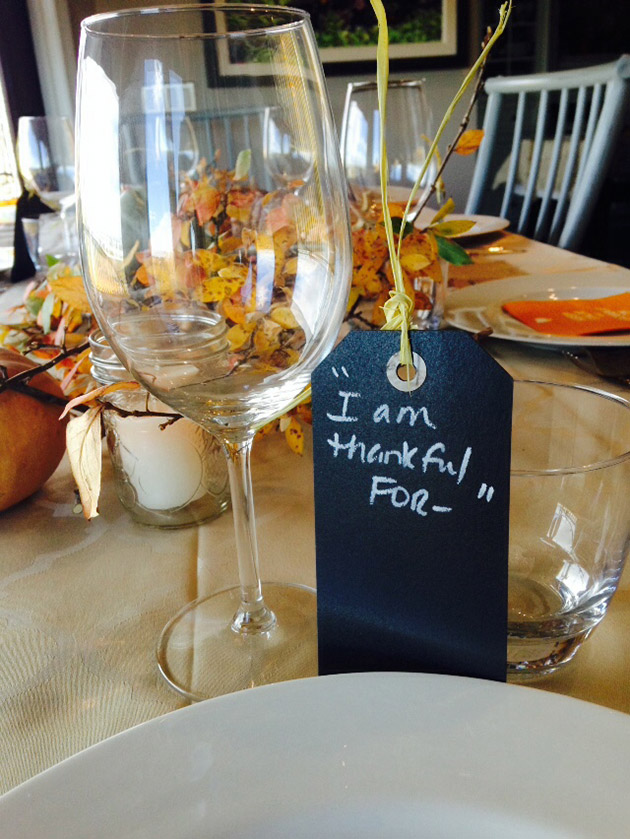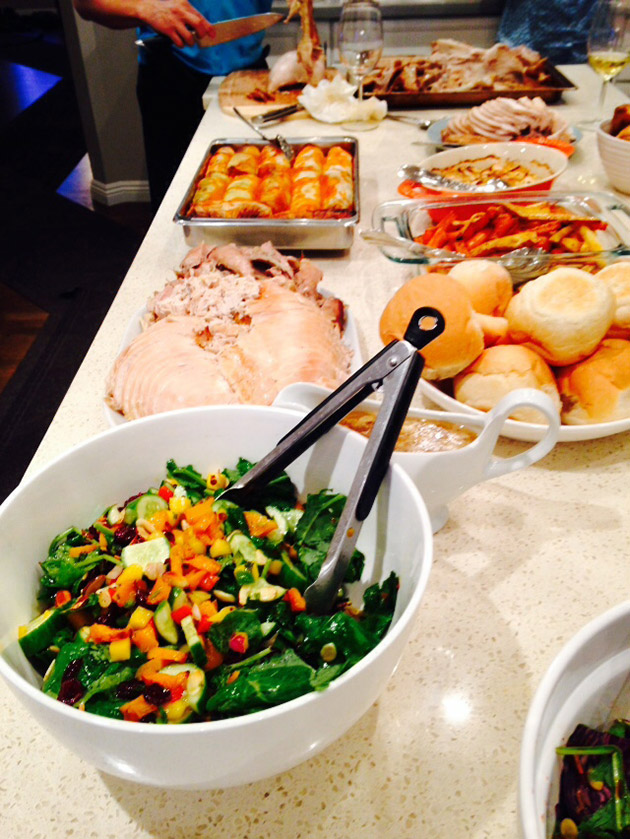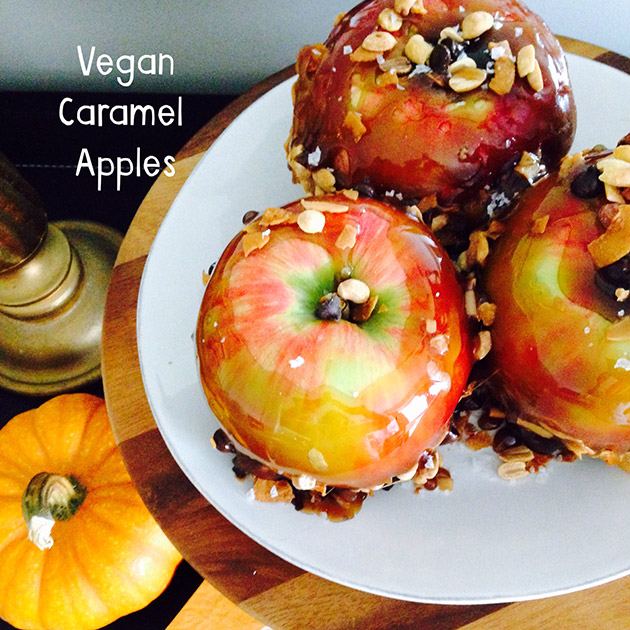 With the cooler fall days here in Calgary I have been doing a lot of baking. In fact I have 6 new recipes that will be shared in the next couple of weeks. One of the recipes I am so happy to share with you is for gluten free and dairy free chewy gingersnaps.
I love gingersnaps.
In fact, I'm pretty sure it is my daughters favourite cookie. She is gluten free and dairy free so I try to make sure all my baking is safe for her to eat.
The only dairy free ingredient in the batter is vegan "butter" so it is really easy to use regular butter if you want too.
I also used Sobeys Compliments gluten free flour blend, but you can easily substitute your favourite gluten free flour blend in the recipe
Gluten Free Dairy Free Soft and Chewy Gingersnaps
Ingredients
1 1/2

cups

Compliments gluten free flour blend

4

tbsp

Compliments gluten free flour blend

2

tbsp

cornstarch

1 1/4

cups

brown sugar

1/4

cup

Crosbys molasses (this one is gluten free)

1

large egg

2

tsp

baking soda

3/4

cup

Earth Balance vegan "butter" softened

1

tsp

ground cinnamon

1

tsp

ground ginger

1/4

tsp

ground cloves

1/4

tsp

salt

1/4

cup

chopped candied ginger

small bowl of white sugar to roll cookie dough balls in
Instructions
In a stand mixer beat the vegan "butter' with the brown sugar and molasses.

Scrap sides of bowl to ensure all is mixed well.

Add the egg and beat, again scraping the sides of bowl.

In a small bowl whisk the gluten free flour, baking soda, salt and the spices.

Add the dry ingredients to the wet and mix on medium speed until combined.

Place batter into a small bowl and put in refrigerator for an hour.

Preheat oven to 350 degrees.

Line 2 cookie sheets with parchment paper.

Use a medium ice cream scoop to scoop out batter.

Place dough in the bowl of white sugar and roll.

Place dough ball on cookie sheet allowing room for each cookie to spread.

Bake in oven for 13-15 minutes.