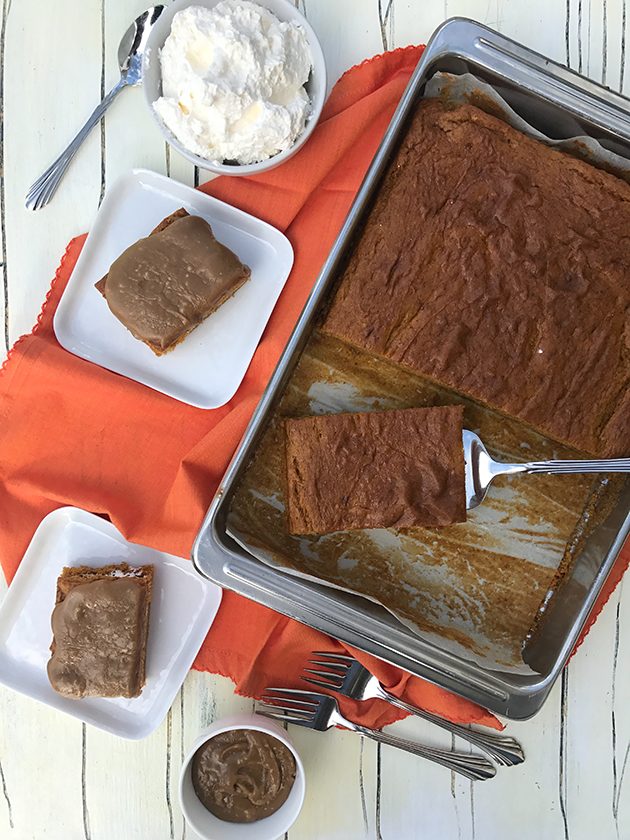 Gluten Free Pumpkin Sheet Cake
Ingredients
1

cup

white sugar

1/2

cup

brown sugar

1

can

organic pumpkin purée

1/2

cup

softened butter

(or use earth Balance vegan "butter)

1/2

cup

plus 2 Tbsp buttermilk

( or you can use goat milk + 1 tsp apple cider vinegar)

2

large eggs

2

cups

gluten free flour blend

(I used Compliments brand found at Safeway and Sobeys or use could use Bobs Red Mill 1 to 1 flour blend)

1

tsp

baking powder

1 1/2

tsp

cinnamon

1/2

tsp

nutmeg

1/4

tsp

cloves

1

tsp

baking soda

Pinch of salt
Instructions
Preheat oven to 350 degrees.

Line a 13 x 9 baking pan with parchment paper.

In a stand mixer add the softened butter and sugars and mix well.

Add the pumpkin purée, eggs and buttermilk and beat on medium speed.

Scraping sides of pan to incorporate all.

In a small bowl whisk the flour and remaining dry ingredients.

Add to mixer bowl and beat on medium speed.

Beat for 2-3 minutes to get a lot of air into cake batter.

Transfer batter to lined baking pan.

Smooth batter out before putting into the oven.

Bake for 30-32 minutes or until a toothpick inserted into centre of cake comes out clean.

Remove from oven and cool.
Brown Sugar Icing
In a small saucepan add 12/ cup butter, 1 cup brown sugar and heat on medium.

Stir and bring mixture to a boil.

Reduce heat to low/medium and cook for 3 minutes stirring occasionally.

Add 1/4 cup milk and 1 tsp vanilla. Increase heat to medium and cook for another 2-3 minutes.

Remove from heat and let cool for a couple of minutes.

Whisk in 1 1/2-2 cups icing sugar until icing is smooth.

Less icing sugar means a runnier icing whereas adding the whole 2 cups means a thicker icing.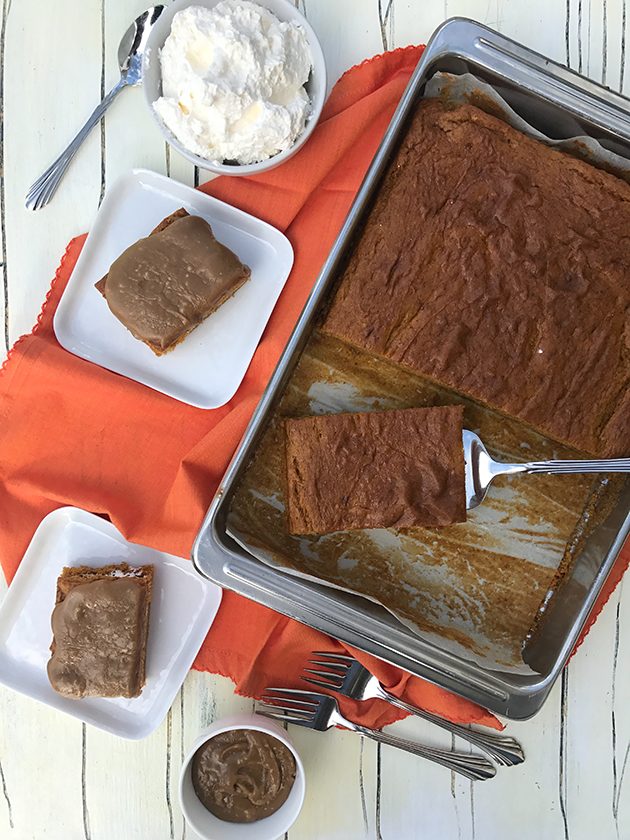 It's that time of the year.
One of my favorite times of the year when the leaves are changing color, the farmers markets are a bounty of local fruits and vegetables and the smell of pumpkin starts to fill our kitchens.
It is thanksgiving soon here in Canada and that means gluten free pumpkin pie, pumpkin spice syrup, pumpkin desserts as well as roasted pumpkin as a side veggie.
Basically it is pumpkin season!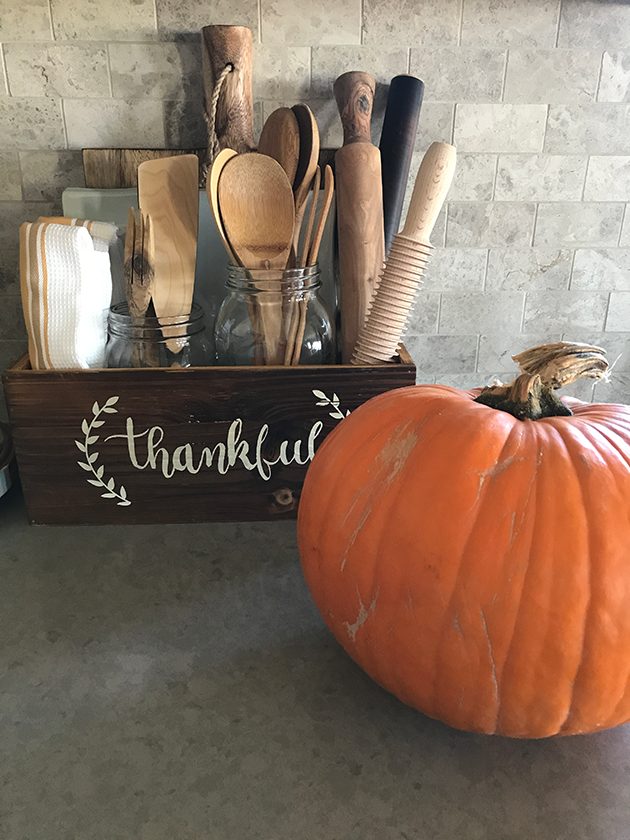 I have been busy in the kitchen developing new gluten free pumpkin recipes and have 3 new ones that I will be sharing this week.
First up will be a gluten free pumpkin sheet cake. This recipe is super easy and you have a few options with the cake.
Leave it the way it is.
Icing the whole thing or as I did slice each piece in half, sandwich the halves with whipped cream and then top with a homemade brown sugar icing.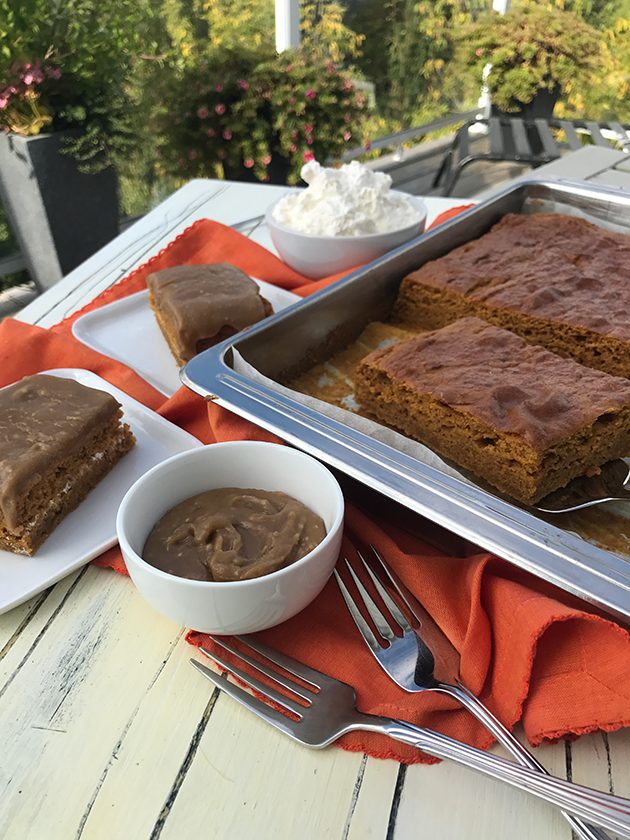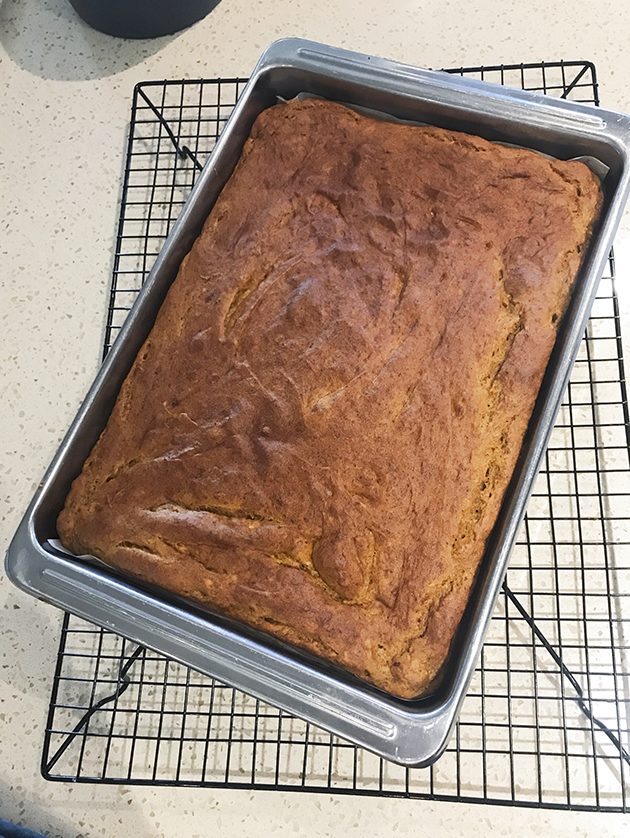 Enjoy!