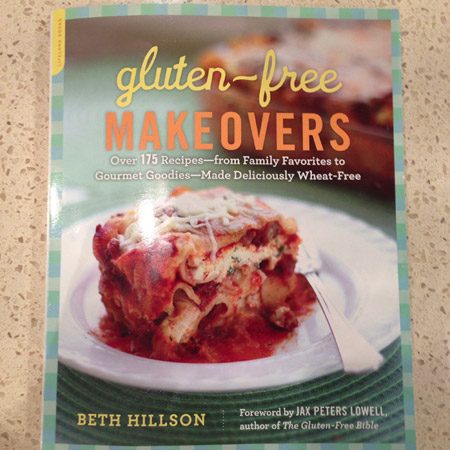 Congrats to Kristin who won the giveaway!
As promised here is another cookbook review and with it, another giveaway.
Are you excited?
The cookbook I'm reviewing today has probably the best bread recipe I've ever tried.
The cookbook is Gluten Free Makeovers by Beth Hillson. (You can also buy it if you don't want to wait!)
Again and again, the bread turns out incredibly.
It rises over the bread loaf pan, does not fall, and tastes like a regular "gluten-filled" loaf of bread.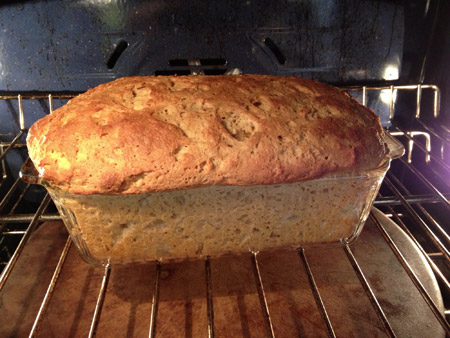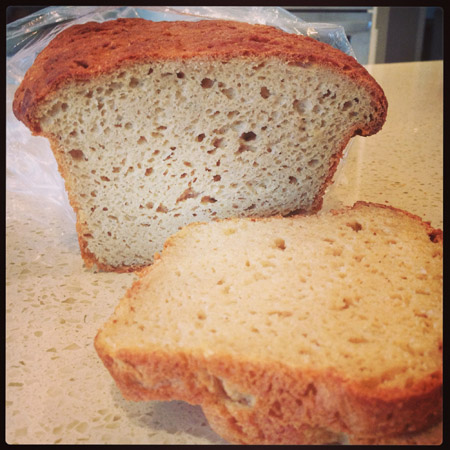 I've even divided the dough in two, and baked in my baguette pans, getting fantastic results.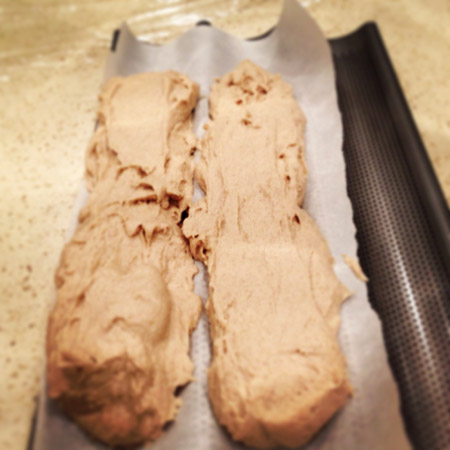 Beth's cookbook features 175 recipes from baking to savoury family favorites.
This cookbook is now regularly used in my kitchen and I would highly recommend it.
Beth lists various flour blends in her book and all blends are used for specific baking purposes.
Bread flour #1 (all breads)
Bread flour #2 (high protein with chickpea flour)
Self-Rising Flour (muffins, quickbreads, scones)
Cake and Pastry Flour(cakes and cupcakes)
Basic Blend (cookies)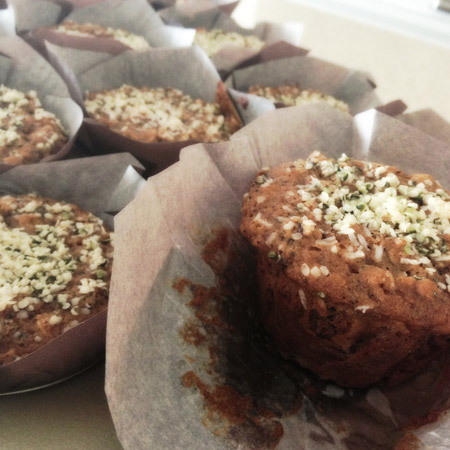 As well as making Delicious Slicing Bread, I've made the Fabulous Focaccia, Basic Muffin Formula, Cranberry Scones, Socca (chickpea flatbread), Baked Brie wrapped in "nearly puff pastry" and Sugar Cookies.
I have to admit that the basic muffin formula turned out better than I could have imagined. Again, rising and filling the large muffin liners as well as being light and fluffy.

The cookbook is filled with a wide variety of recipes and I found the instructions for the recipes very easy to follow.
Again, I am in awe of this talented author and her wealth of information and knowledge.
Gluten-Free Makeovers would be a great gift to give to a newly diagnosed friend or relative, or like me, someone who wants to have a "go-to" cookbook on my bookshelf.

Congrats to Kristin who won the giveaway!
Good luck!
Also, congratulations to Mary who won the previous contest for the Gluten Free and Vegan Bread cookbook