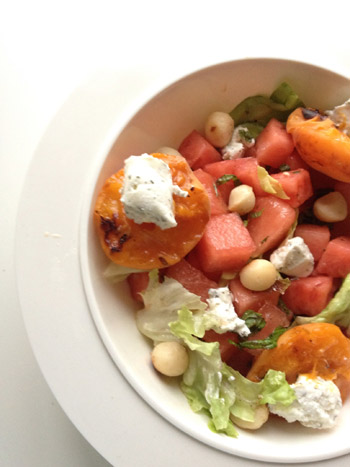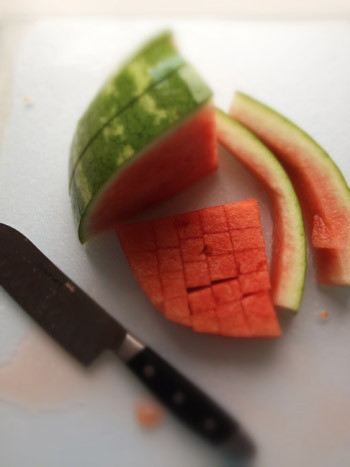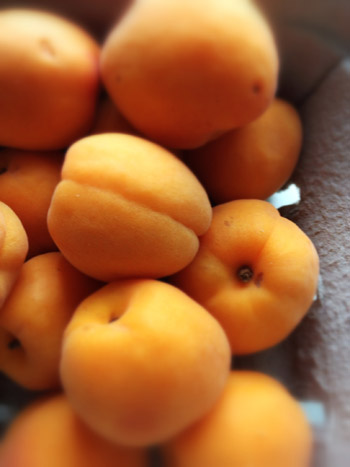 I've seen a lot of watermelon salads on blogs this summer. Most are quite simple in their flavors with just watermelon and feta cheese. I wanted to see what kind of watermelon salad I could come up with, and I'm very pleased with myself.

I added grilled apricots to this salad and found grilling added to their taste.

This salad has sweet, salty, crunchy, tangy and creamy components. It is also a very easy salad to make. I like salads that you can just whip up. Living through a house renovation has taught me that I can live without varied appliances, that I can make dishes quickly and still have a great meal.
Now, don't think I won't love having my kitchen back. I literally, can't wait. But this reno has taught me to cook more simply, that using very good ingredients make all the difference in a dish. I take a little more time planning my cooking rather than the cooking time. I try to have a lot of senses involved in my dishes and try to layer the flavors.
This salad to me has many layers and I hope you enjoy it as much as I have.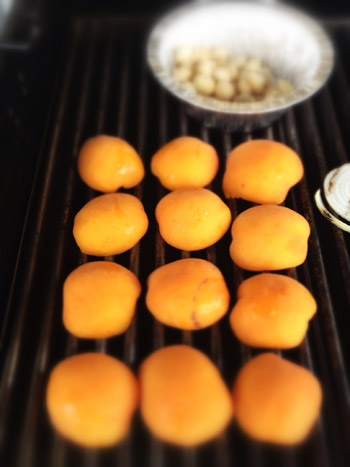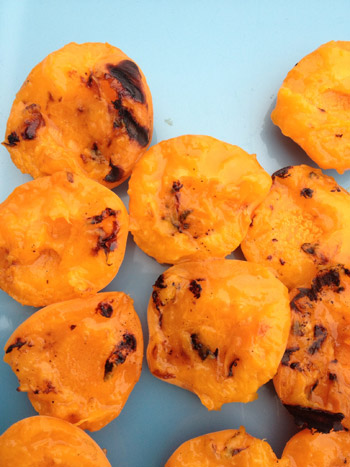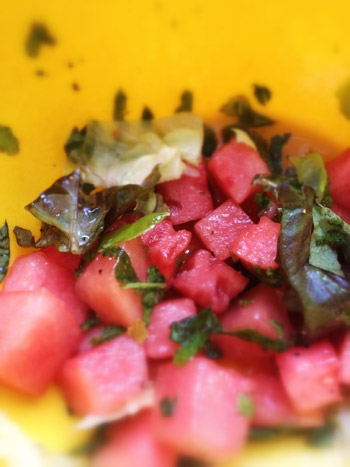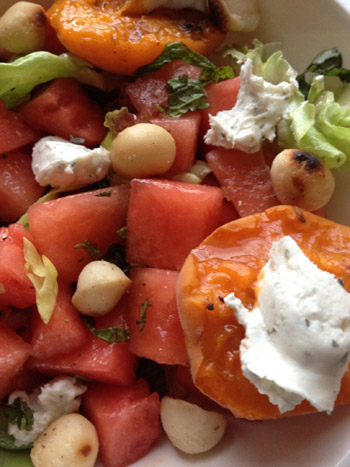 Watermelon Herbed Cheese Salad
Ingredients
6

apricots, cut in half

1/2

cup

macadamia nuts (toasted)

3

cups

cubed watermelon

2-3

cups

butter lettuce, chopped

1/2

small log herbed goat cheese

2

tbsp

finely chopped fresh mint

2

tbsp

finely chopped fresh basil

Juice of 1/2 lime

1

tbsp

good olive oil

1/4 – 1/2

tsp

Maldon Sea Salt

Fresh ground pepper
Instructions
On a low heat on the BBQ, grill apricots for 3-5 minutes.

Using a small aluminum dish, toast the macadamia nuts on the BBQ for 5-8 min, tossing the nuts to avoid any burning. (I am without a kitchen right now, but you can toast the nuts in a frying pan on the stove. Watch closely to not burn.)

In a medium bowl, combine the cubed watermelon, chopped herbs, butter lettuce, lime juice, olive oil and the salt and pepper.

Let sit for 10 minutes to allow herbs and lime to infuse watermelon.

Add toasted macadamia nuts, chunks of goat cheese and very lightly toss.

Plate salad on individual plates.

Add 3-4 apricot halves on top of watermelon salad.

Enjoy! (And don't forget to comment and let me know what you think.)