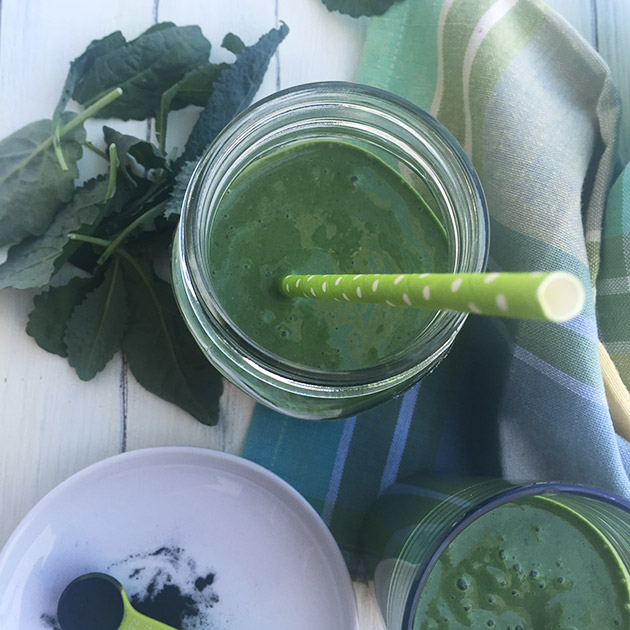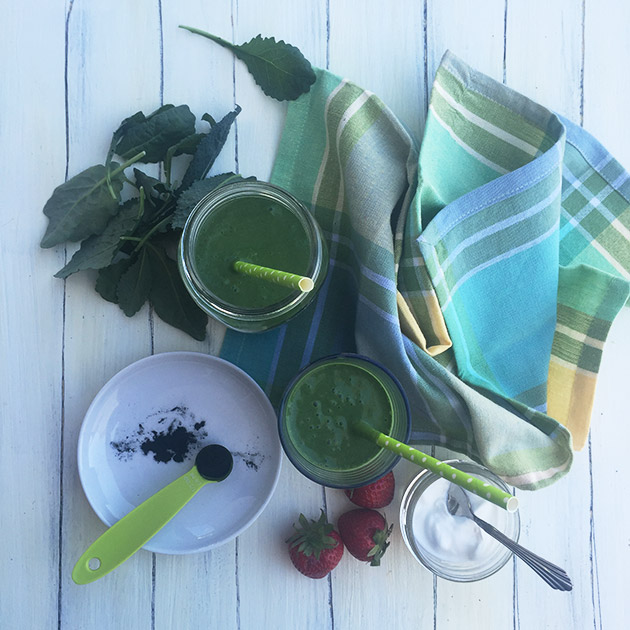 Are you a fan of places like Jugo Juice, Booster Juice and Jamba Juice?
If you are a smoothie drinker then you are going to like the recipes I will be sharing with you.
I used to buy the odd smoothie occasionally but after getting quite sick from one supplier (think it was the cross contamination issue for me) I now make them myself.
It is actually really easy to whip up a smoothie yourself.
Frozen fruit, ripe bananas, milk, coconut water, yogurt, veggies and you are good to go.
The first recipe I am sharing is one is very very green but don't let that scare you. It gets its intense green colour from spirulina and some kale.
Veggie Berry Smoothie
Ingredients
2

cups

raw baby kale

2

very ripe bananas

1

cup

plain Greek yogurt

1

cup

strawberries

1/2

tsp

spirulina (I used Prairie Naturals Gluten Free one
Instructions
Add all ingredients to a blender and process until very smooth.

You can also add 1/4 cup coconut water to the smoothie if you like a thinner drink)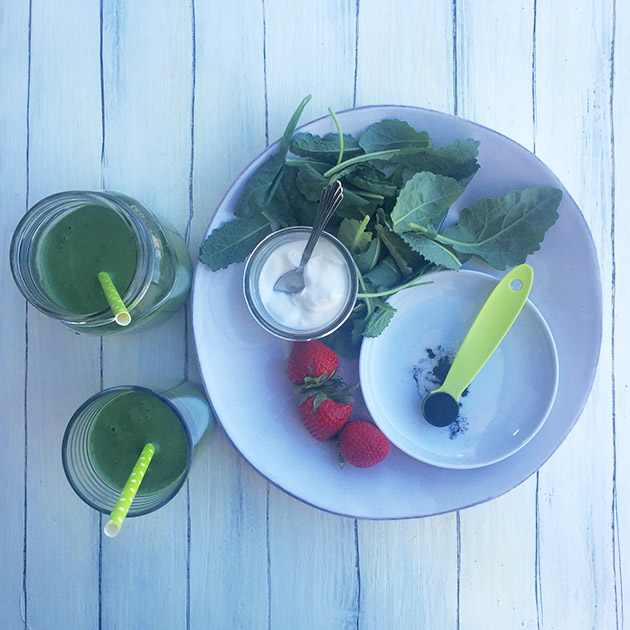 Why spirulina?
Spirulina is a blue-green algae that is rich in B vitamins, iron, manganese and essential amino acids. I used Prairie Naturals gluten free spirulina powder in this smoothie recipe.
The smoothie also has 2 cups of raw baby kale and kale is low in calories, source of protein, high in fibre and rich in folate, vitamins A, C and K.
Yes, this smoothie is healthy for you but I also added bananas and strawberries thus making this drink taste terrific!