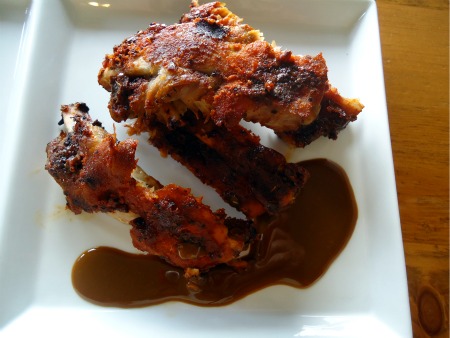 BBQ Ribs. BBQ Ribs. It is hard to have summer without great tasting barbeque ribs.
Ribs so juicy and flavorful that the meat falls off the bone. Whether you like ribs with rubs or sauces, this combo of spices I have used I really enjoy. Play with spices yourself, one my friend Carmelle introduced me to, was simply just oregano sprinkled on the uncooked ribs, and then once done a good squeeze of lemon all over-that is a good rib too!
I am by no means an expert, however I have learned some great rib techniques from my friend Carmelle. She taught me great techniques such as cutting the membrane off the back of the ribs, and to slow roast them in the oven first. I can honestly say my ribs are now far better than they ever use to and I have to thank Carmelle for helping me out.
We have great tasting Alberta beef and pork here, and I am sure that also ensures a great tasting bbq rib. All over North America there are as many varieties of bbq ribs and sauces as there are cars, but this recipe, is a favorite of mine.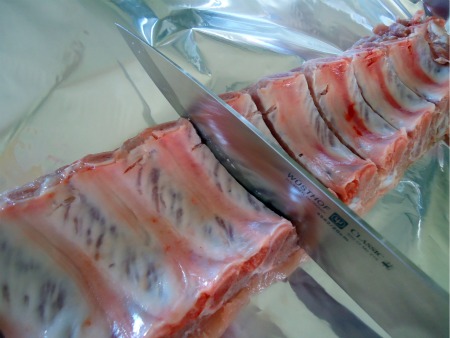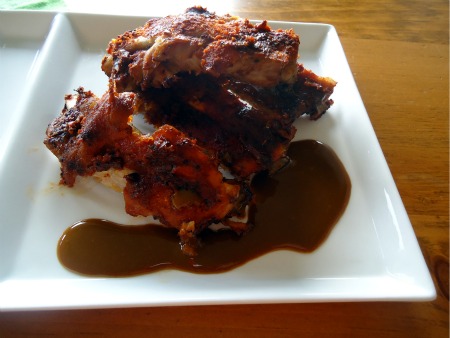 Barbeque Ribs
Ingredients
2

racks of babyback pork ribs

1

tbsp

oregano, dried green chili crushed, new Mexican chili powder, onion powder, garlic powder, salt, pepper

1

tsp

cumin

1 1/2

tbsp

cayenne pepper

1/2

cup

brown sugar

1/4

cup

sweet paprika (or for a smoky flavor use smoked paprika)
Instructions
Combine rub, mixing all spices and brown sugar in a bowl.

Line a baking sheet with aluminum foil, allowing enough on sides to wrap ribs well.

Flip ribs over onto back and with a sharp knife cut between each bone, just enough to cut through membrane.

Flip ribs back onto cookie sheet and rub ribs with spice mixture with about 3 Tbsps of spice mixture.

Cover ribs well with aluminum foil and place in a 325 degree oven for 90 minutes.

Wrap ribs up again, and place on medium/hot barbeque for 10 minutes.

Unwrap ribs and place ribs, bone side down onto the barbeque.

Turn heat to low and watch ribs carefully.

You are looking to basically brown the ribs at this point.

Brush ribs with barbeque sauce and cook 10-15 minutes until nicely browned.

Remove ribs from barbeque, slice up and enjoy!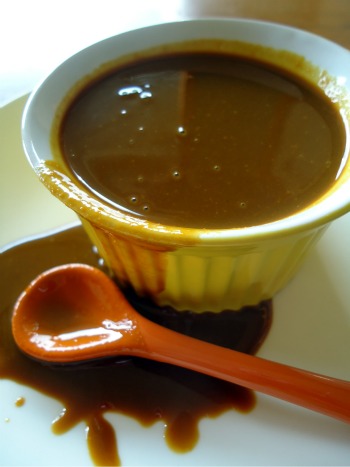 Golden Barbeque Sauce
Ingredients
1

cup

yellow mustard

1/2

cup

apple cider vinegar

1-2

tsp

hot sauce

2

tsp

gluten free Worcestershire sauce

1/4

honey or agave syrup

1/4

cup

molasses

1

tbsp

brown sugar
Instructions
In a bowl, combine all ingredients and whisk together well.

Sauce is then ready to serve.