Pizza Dough. Great tasting gluten free pizza dough. Gluten free pizza dough that makes the whole house smell like fresh baking. I think I may have found a good one. On Friday I posted that I have been making a lot of sauces lately, one of which was barbecue sauce (that will be posted next week) and for supper tonight I thought I would experiment with a yeast pizza dough and make a cheeseburger pizza.
To me, homemade pizza is a quick and easy last minute supper. If I have not taken any meat out of the freezer, I can easily whip up a pizza out of ingredients I have in the fridge. I am happy with the quick rice flour pizza dough I had already posted, but again, wanted to play with a yeasty one.
This recipe makes 2, 12 inch pizzas. Well tonight there was only my son David and I, so I baked the other dough for 10 minutes in the oven and will freeze it for future use.
Yep, that easy.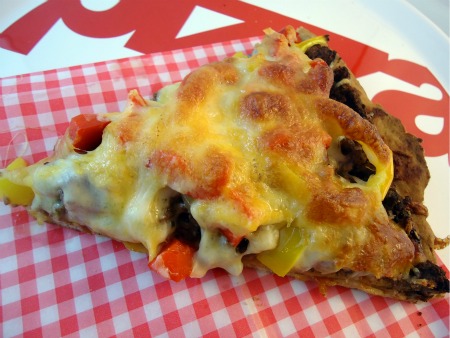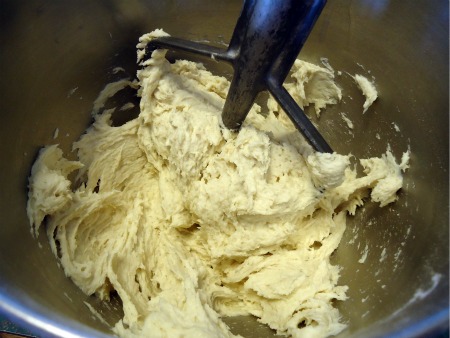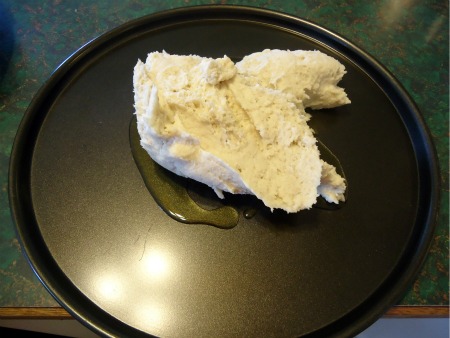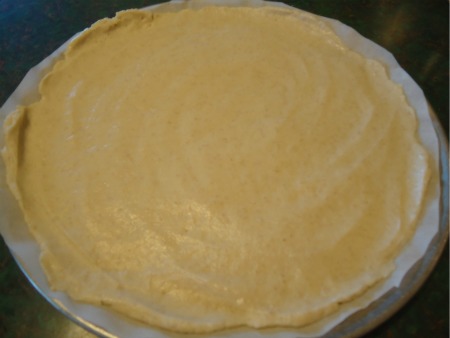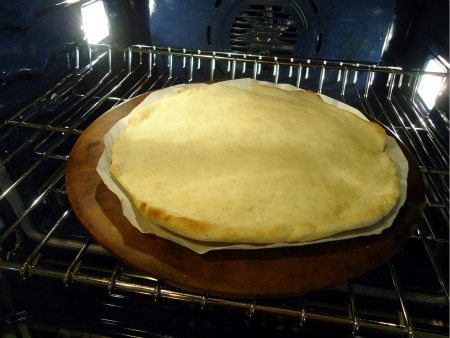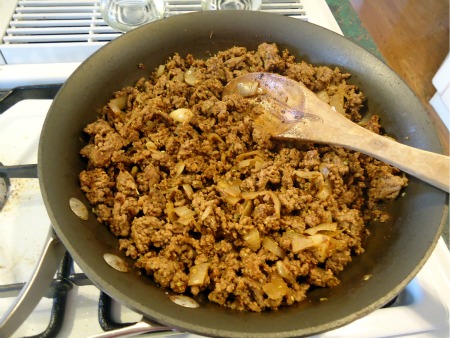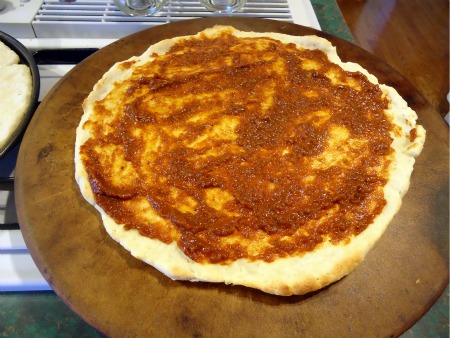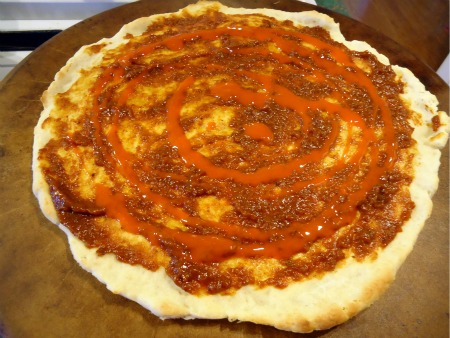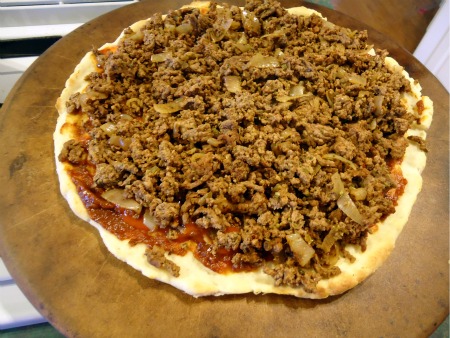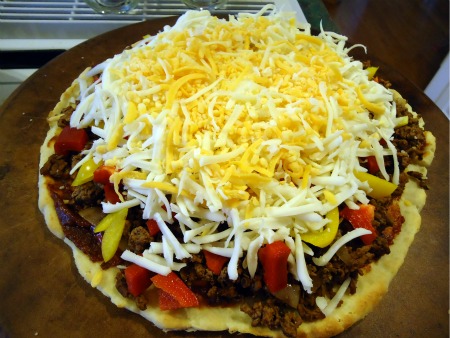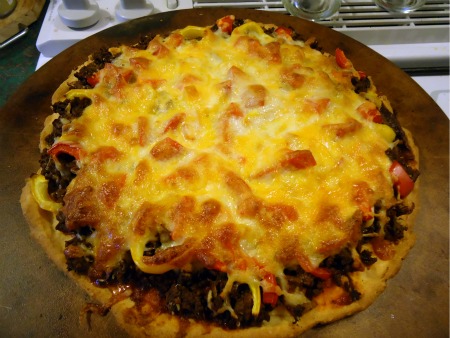 Gluten Free Yeast Pizza Dough
Ingredients
2

cups

brown rice flour

1/3

cup

tapioca starch

2/3

cup

potato starch

1

tsp

psyllium husk powder*

2

tbsp

white sugar

1

tbsp

xanthan gum

1

tbsp

yeast

1/4

tsp

salt

1

tsp

unflavored gelatin

2

eggs

1/4

cup

olive oil

1 1/2

cups

milk heated to 110 degrees
Instructions
Mix dry ingredients all together in a stand mixer.

Heat milk, and add milk, oil and eggs to dry ingredients. Mix well and then beat for 1 minute.

Divide dough into 2 portions and place dough onto 2, greased 12 inch pizza pans.

(I was only making one pizza so I did one pizza dough on parchment lined pan and one on a reg pizza pan. The parchment lined pizza went on a pizza stone after an initial cooking phase)

Wet your hands to spread pizza dough.

Allow dough to rise in a warm location for 30 minutes (I warmed mine in the oven)

Preheat oven to 400 degrees.

Pre-bake your crust for 15 minutes at 400 degrees.

Go ahead and top with various toppings and bake for another 15-20 minutes.

Gluten free girl, Shauna recently wrote that adding psyllium husk powder helps for gluten free recipes. Psyllium is high in fiber, bulks up in water, provides structure, and holds moisture in the crumb for gluten free baking. I found it did help the dough hold its shape better.
Gluten Free Cheeseburger Pizza
Ingredients
Lean sirloin hamburger (1/3-1/2 pkg)

2

shallots chopped

Sliced red and yellow pepper

Homemade barbeque sauce (recipe on future post)

Buffalo wing hot sauce

Shredded mozzarella and sharp cheddar cheese
Instructions
Fry up hamburger and shallots in a frying pan.

Top pre-baked pizza dough with barbeque sauce.

Top barbeque sauce with buffalo wing hot sauce (amount varies depending on your spice level)

Top with cooked hamburger mixture.

Top with peppers and then top with shredded cheeses.

Bake in oven for 15-20 minutes.