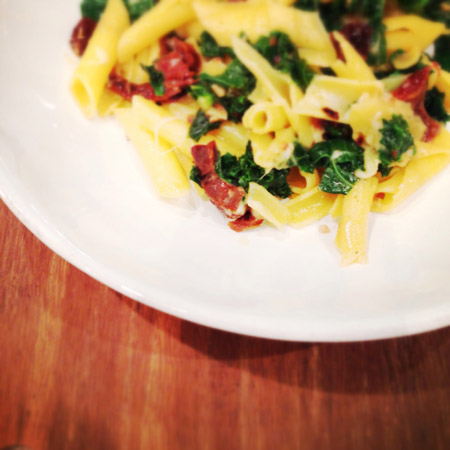 We are half way through January.
How are you doing with your New Years resolutions?
Did you even make any?
Both myself and my hubby decided that this is the year we will finally get into shape.
We've each committed in our own way how to get this done.
My hubby is running on the treadmill again, lifting weights and continuing his yoga classes.
I'm taking jazzercize again, and even paid for 6 month of classes. This way, no excuses. I've also put my hiking boots back on and on warm winter days here in Calgary I am walking again. Doing the loop around my area is an hour walk and as long as it is not below -7, I'll get out there.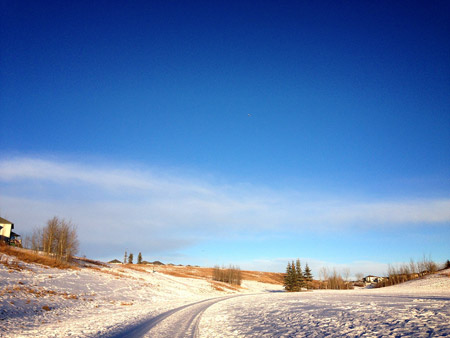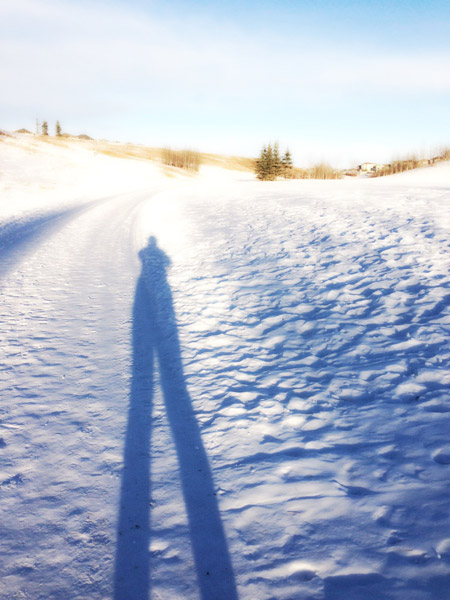 We've both decided to eat cleaner, not dieting, just watching our carbs and portions.
This way I think, we will be able to stick to it.
How is everything going for you?
Here is a healthier pasta dish to start the new year.
It includes one of my favourite things right now – Kale.
Kale is one of the healthiest vegetables around. It is loaded with vitamin K, A and C as well as loads of magnesium.
Kale is known for its antioxidant nutrients, anti-inflammatory nutrients, anti-cancer nutrients and for its cholesterol-lowering abilities.
Now, don't you think you should be eating more kale?
Gluten Free Kale and Sundried Tomato Pasta
Ingredients
1 1/2

cup

San Zenone gluten free corn penne pasta

2

tbsp

olive oil

1-2

tsp

minced garlic

1/2

cup

Sundried tomatoes in oil, chopped upBunch of Kale

1/2

cup

freshly grated Parmesan cheese

1

tsp

red pepper flakes
Instructions
Finely chop the bunch of kale.

Heat a medium saucepan filled with water to boil. Once boiling add the chopped kale.

Remove kale from pot and set aside.

Add the dried pasta to the pot and cook according to package directions.

Once pasta is cooked, remove cooked pasta from the pot and retain the pasta water for later use.

Sauté 2 Tbsp of olive oil and minced garlic in a large frying pan.

Add the chopped sundried tomatoes to the frying pan and continue sautéing until tomatoes have softened.

Add the steamed kale and cooked pasta to the frying pan.

Add a couple of Tbsp of the reserved pasta water to the mixture as well as the grated cheese.

Sprinkle red pepper flakes over the pasta dish and serve.