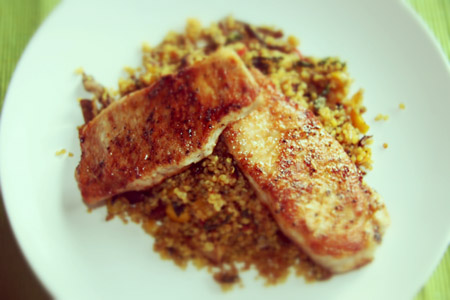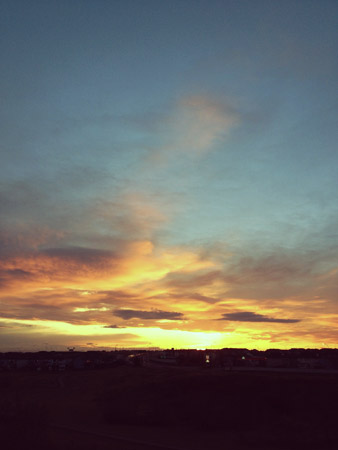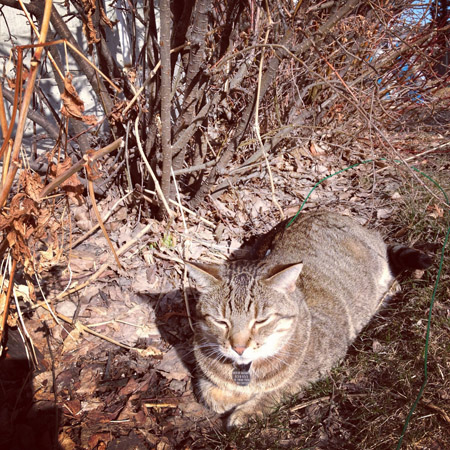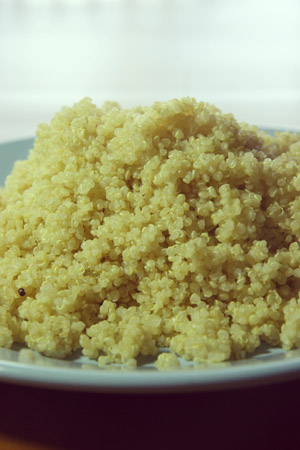 Calgary is starting to warm up! During the weekends there is a flurry of yard work being done and in the evenings the aroma of BBQ's can be deliciously over-whelming.
I love this time of year because I can set up my patio; placing soft cushions on the chairs, laying placemats on the table and lighting a fire. After a long winter it's so lovely to make a cup of tea, grab a few books and magazines, and sit outside for hours. I love listening to the birds chirping, hearing the neighborhood kids playing in the ravine, enjoying the soft spring breeze and simply sitting outside.

It's the beginning of backyard barbecue parties! Where you gather your close friends and family on the patio while enjoying some good food, a bottle of wine and friendship. Yep, it is the start of my season!
Our cat Stewart also loves this time of the year.


With barbecuing season underway, it's time to get creative with side-dishes to serve with that steak, salmon or burger.
Lately I have been playing around with Quinoa. Quinoa is a great source of Protein, Calcium, Iron, Vitamin B and Folate. It really is an important staple that should be carried in all pantries and it easily replaces rice as a side dish. What I also like about Quinoa is that it can be used cold or hot- making it a great addition to salads and cooked vegetables.

If you're looking for a quick and easy side dish- this Sauteed Quinoa is delicious! Sauteeing a large amount of mushrooms adds a real depth of flavor. It can be adapted to whatever veggies you have in your fridge.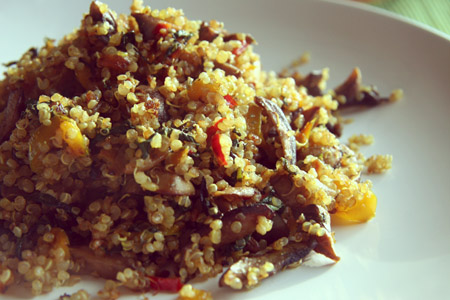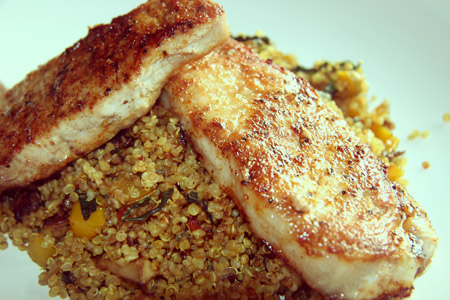 Mushroom Veggie Quinoa
Ingredients
1

cup

uncooked quinoa

1/2

large pkg of sliced mushrooms, finely chopped

2

tbsp

olive oil

1/4

onion, chopped

1

tsp

garlic

1

red chili pepper, finely chopped

1

yellow pepper, chopped

1

cup

fresh spinach

1/4

tsp

cumin

1/4

tsp

tumeric
Instructions
In a medium pot add 2 cups water and the quinoa.

Reduce heat to a simmer, cover and cook until water is absorbed.

In a cast iron frying pan saute mushrooms in olive oil.

Add chopped onions and garlic and saute until mushrooms are golden.

Continue on low heat, add chopped chili pepper and yellow pepper.

Add spinach, cumin and turmeric to veggie mixture.

Stirring while sauteing all ingredients.

Cook until veggies are tender.

Top veggies with the cooked Quinoa and stir to combine.