I am not being paid for my review so my opinions of this cookbook are entirely my own.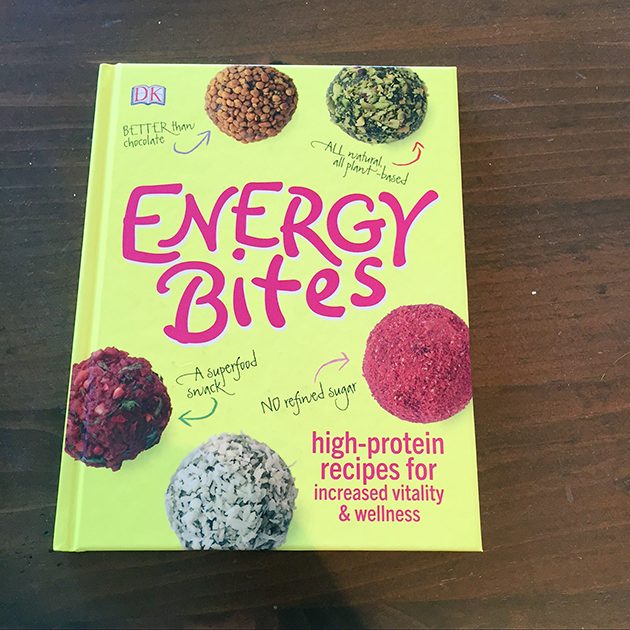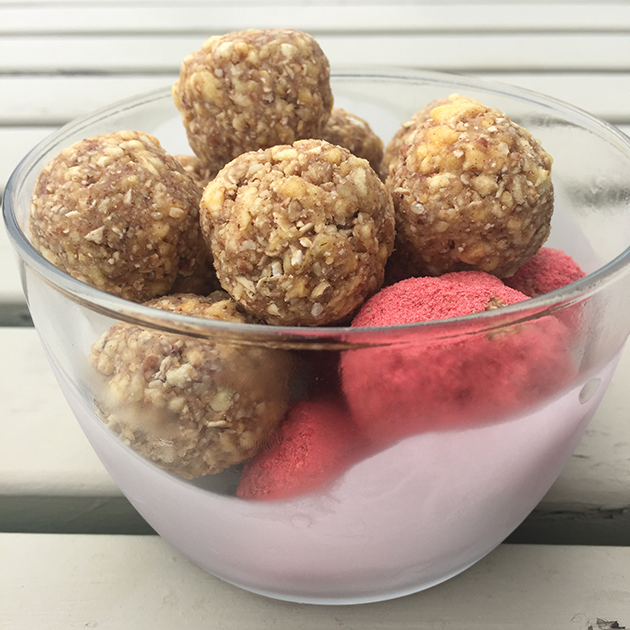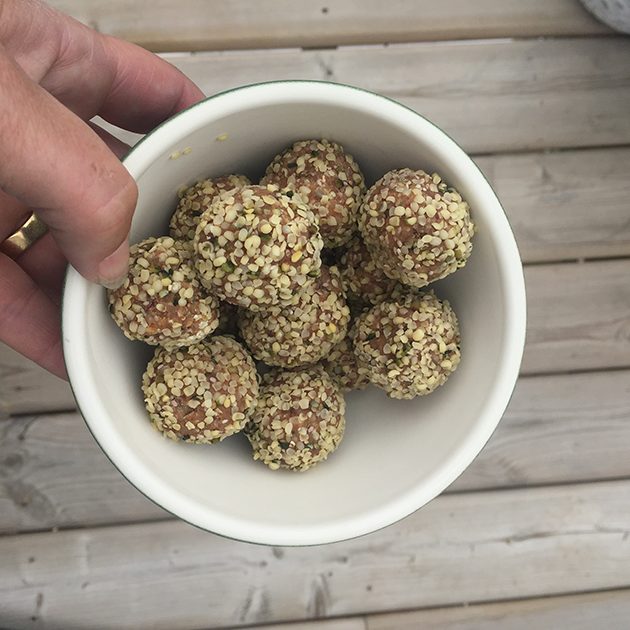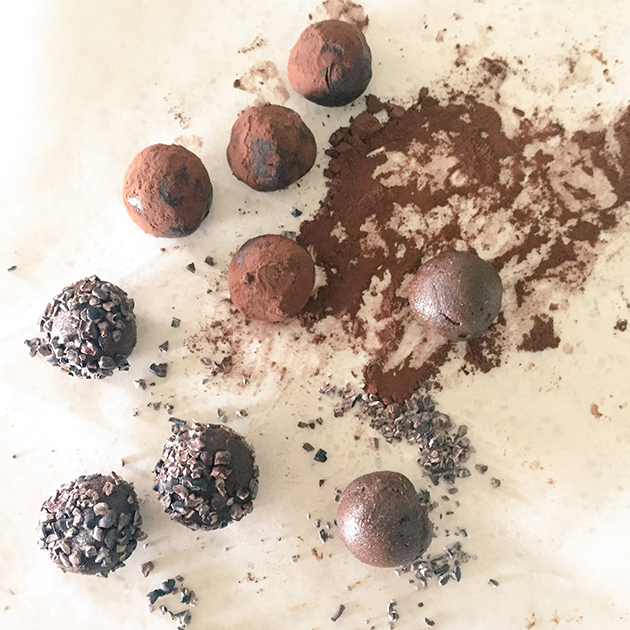 Okay I admit it I am a cookbook addict.
I admit that when I am in my local Chapters bookstore I always check out the new cookbook section and I, truth be told, will buy a new cookbook more often then I buy a new fiction book.
I love seeing what other foodies like me are making and what inspires them to share it. I am drawn to cookbooks that showcase fresh ingredients and have a lot of photos in them.
The bright cover of Energy Bites as well as the words "high protein recipes for increased vitality and wellness" sparked me to pick it up and take a look inside.
I saw recipe after recipe of healthy snacks that I knew I wanted to make so it was an easy decision to purchase this book.
Once home I shared on Twitter that I had purchased the cookbook and a few minutes later DK Publishing asked if I would do a review and share my thoughts.
It was easy to say Yes to that.
I have made quite a few of the recipes and really the only thing you have to have in your kitchen is a food processor. The recipes are not complicated and require just measuring the ingredients and pulsing them together.
Some Energy Bites require baking in the oven and some are no-bake but they are all protein rich, low GI, no refined sugar and use healthy fats.
I would recommend this cookbook for all the parents our there looking for healthy snacks to put in their kids lunchbox.
I made the recipe for Apple "Pie" bites and still have a few left in my freezer for when I am looking for a no-guilt treat.

I had a banana not looking so good on my counter so instead of throwing it the freezer I made the recipe for Peanut Butter and Banana Balls. I did not have any moringa powder and I think the energy bites still turned out terrific. I will make these ones again the next time I am going on a long bike ride and need a healthy power snack.

The Raw Chocolate Instant Energy Treats was a must make for me because who cannot resist chocolate? Not me for sure! I again did not have bee pollen granules to roll them in so substituted with raw cocoa powder instead.
If you are a chocolate fan and looking for a healthy treat I suggest this recipe. I keep the treats in my freezer if I need a chocolate fix.

You can purchase your own copy of the Energy Bites Cookbook on Amazon.