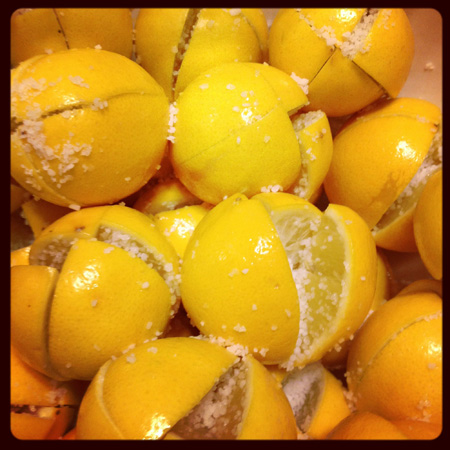 Its been Meyer lemon season here in Calgary and I bought a few bags. Actually, I bought 7! So you're probably wondering, "What does someone do with 7 bags of Meyer Lemons?"
Well as you probably noticed, they were a huge staple in my Christmas baking. I knew that I would end up making preserved meyer lemons as food gifts. Preserved lemons are a wonderful Mediterranean addition to slow cooked dishes like tagines. They are quite expensive to buy in specialty stores but are rather inexpensive to make and give as gifts. They are also great for you to keep all year around for baking or cooking.
If you missed my other Meyer Lemon recipes, click here. If you were able to make a lot of those recipes I had at Christmas time and have some Meyer Lemons still around the house then this is a great way to preserve them until you need them again.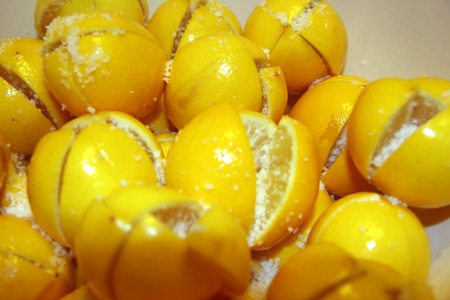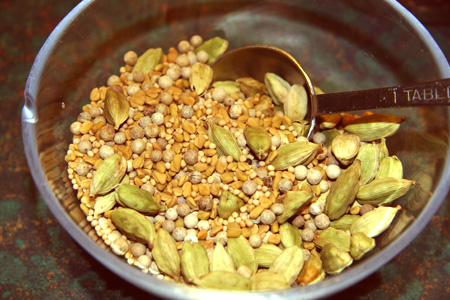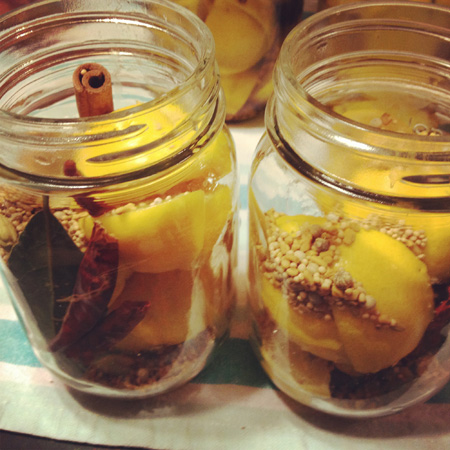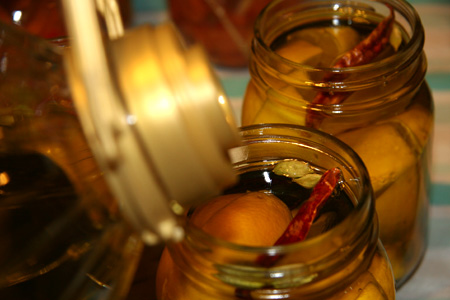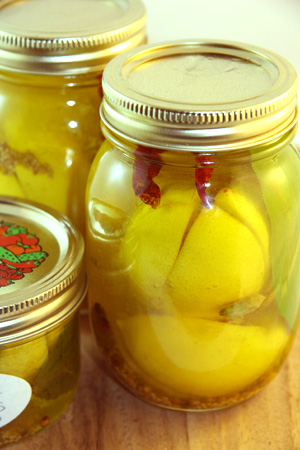 Gluten Free Preserved Meyer Lemons
Ingredients
36

Meyer Lemons (3 per jar)

5

tbsp

coarse sea salt

12

fresh bay leaves

4

cinnamon sticks broken into 3 pieces

12

small dried red chili pods

2

tbsp

white peppercorns

2

tbsp

cardamon pods

2

tbsp

fenugreek seeds

2

tbsp

mustard seeds

large container of extra olive oil

12

500ml

canning jars
Instructions
Then, cut each lemon into 4 wedges from the blossom end, but not through, to the stem end.

This will allow the wedges to remain intact.

Arrange the lemons in a glass bowl.

Gently spread the wedges apart and heavily sprinkle each lemon with sea salt.

Tightly cover the dish with plastic wrap and set aside in a cool place for 24 hours.

To prepare the jars: wash them in hot soapy water and then rinse.

I find the easiest is to wash them in the dishwasher as it will keep the jars hot until ready to use.

Next, drain the juice from the lemons.

In a small bowl mix the peppercorns, cardamon pods, fenugreek seeds and the mustard seeds.

Put 3 Meyer lemons in each jar as well a bay leaf, piece of cinnamon, a chili pod and a small portion of the seasonings.

Fill the jars with olive oil, while making sure the lemons are covered by at least a 1/2 inch of oil.

Wipe jars clean and cover with lids.

Store in a cool dark place for at least 2 weeks.

Lemons should last 6 months if kept cool.