Here are the 5 delicious gluten free recipes we released in July. We hope you enjoy them!
Recipe: Gluten Free Dairy Free Brownies(Click for recipe)



Recipe: Gluten Free Dairy Free Fruit Pizza(Click for recipe)



12 Summer Gluten Free Burger Recipes(Click for recipe)



Recipe: Gluten Free Cinnamon Swirl Coffee Cake(Click for recipe)



Recipe: Gluten Free Dairy Free Chia Pancakes(Click for recipe)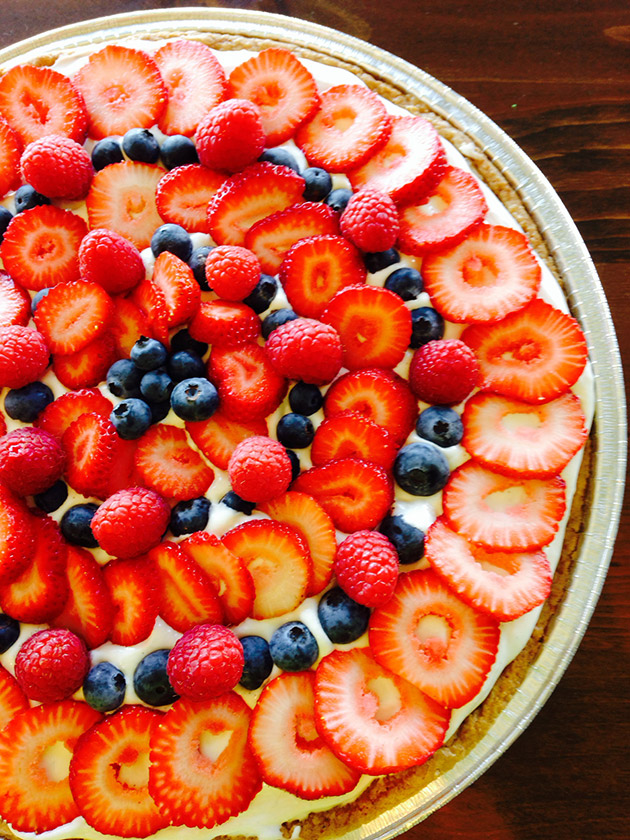 Here is the 3rd of 4 new easy recipes I promised you. I have already shared recipes for gluten free dairy free carrot cake as well as gluten free dairy free brownies.
Today's recipe is for Gluten Free Fruit Pizza. Have you ever had a fruit pizza? It seemed when I had been playing with the recipe that either you grew up eating fruit pizza like myself, or you had never heard of it.
Fruit pizza was a summer dessert I had as a kid, but it was also a dessert I made for my own kids.
For other recipes your kids will love, click here.
Truly, I have not had fruit pizza since my diagnosis of Celiacs over 7 years ago. Silly really, that I have not tried to make a gluten free version. Maybe I needed to become a better gluten free baker to be able to come up with a recipe.#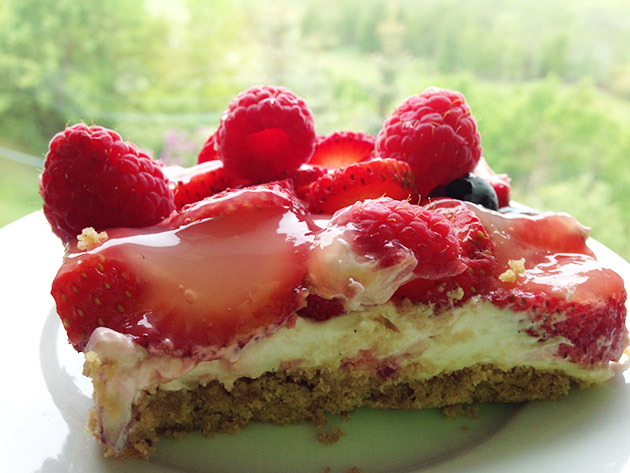 Not only is this recipe gluten free, I decided to make a dairy free version too. What surprised me, as well as the folks who got to sample my first couple of fruit pizzas, is that no one could tell that it was dairy free. To me, that is a great feeling of accomplishment as a recipe developer.
I love to hear comments such as: "I didn't know it was gluten free." "Really, there is no dairy in here?"
There are 2 parts to this recipe:
The gluten free pizza crust is a sweet cookie dough that you can bake the day ahead.
The creamy dairy free filling that you spread over the pizza crust and then top with an assortment of fresh fruit.
I find it easiest to bake the pizza crust on a simple aluminum foil pizza pan, found at the grocery store.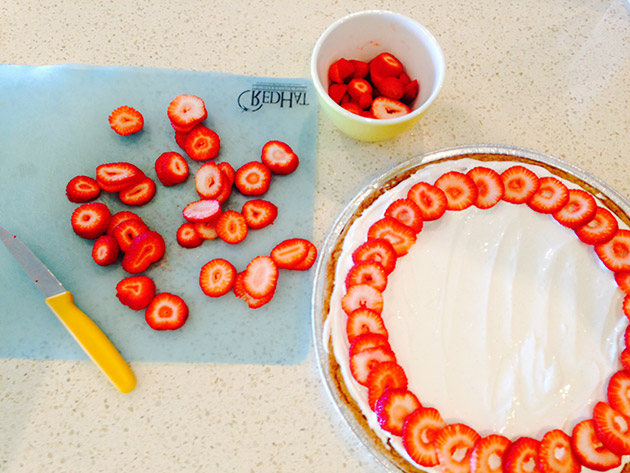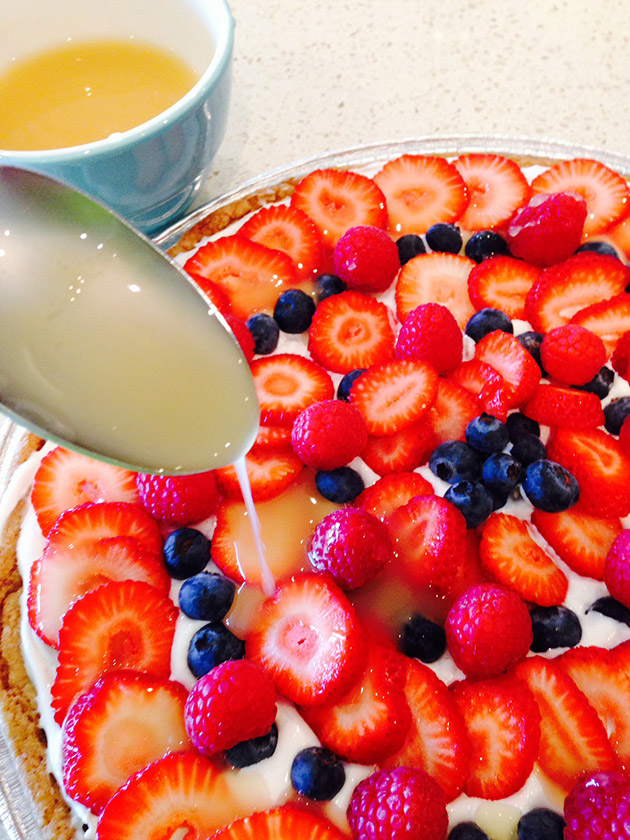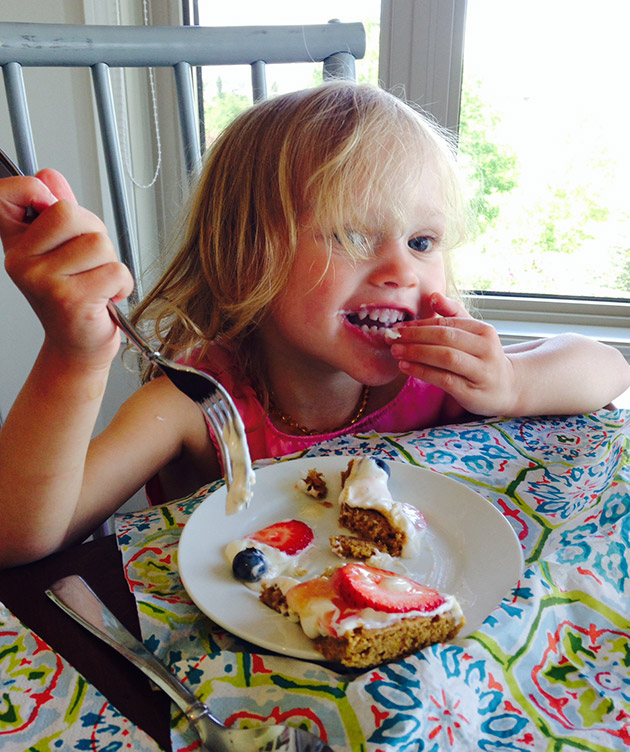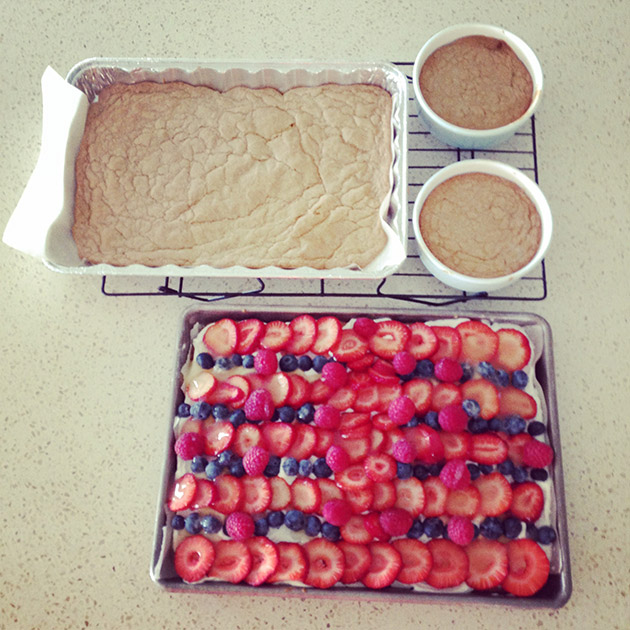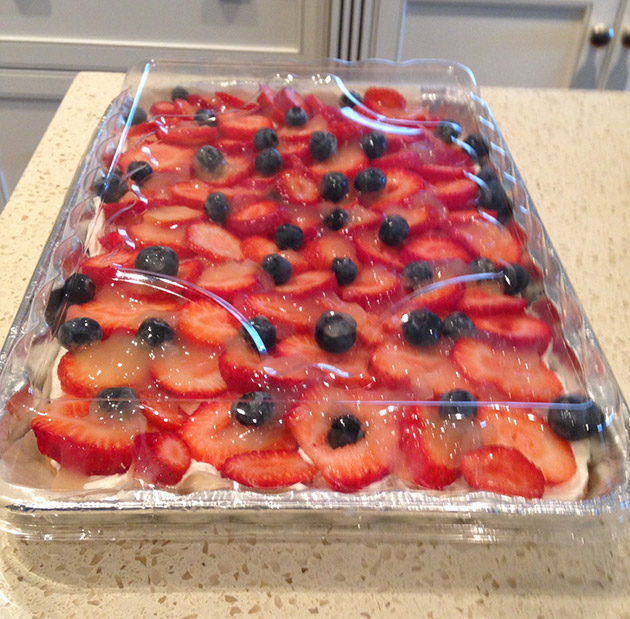 Gluten Free Dairy Free Fruit Pizza
Ingredients
1 1/4

cup

Sobeys gluten free flour blend

1/2

tsp

baking powder

3/4

cup

brown sugar

pinch of salt

1/2

tbsp

cornstarch

8

tbsp

softened Earth Balance vegan butter

1

large egg

1

tsp

vanilla

2

containers

Tofutti dairy free cream cheese

1/4

cup

white sugar

1/2

tsp

vanilla

1

cup

pineapple juice

1

tbsp

cornstarch

4

cups

assorted fresh fruit (sliced strawberries, blueberries, raspberries)
Instructions
Preheat oven to 350 degrees.

Spray pizza pan with coconut oil.

In a stand mixer cream the butter.

Add the brown sugar and beat until light and fluffy.

Add in the egg and vanilla and beat on medium for a few minutes.

In a small bowl whisk the gluten free flour, baking powder, cornstarch and salt.

Add the dry ingredients to the wet and mix on medium speed until combined.

Cover and chill dough for abut 30 minutes.

Press the dough into the pizza pan.

I dust my hands with gluten free flour to make pressing the dough easier.

Remove from oven and let cool completely.

I bake my pizza the day ahead and find that easier.

In a small saucepan whisk 1/4 cup of the pineapple juice and the cornstarch.

Turn heat to medium/high and add rest of the juice.

Stir until mixture is thickened.

Beat dairy free cream cheese, sugar and vanilla until filling is smooth.

Spread onto gluten free pizza crust.

Spoon the cooled pineapple glaze over the fruit. You will only use about 1/2 of the glaze

Place pizza in refrigerator until ready to serve.

I served this fruit pizza to company a few weeks ago and little Rosie loved it!

You can also bake this fruit pizza in a rectangle foil pan, one that comes with a lid.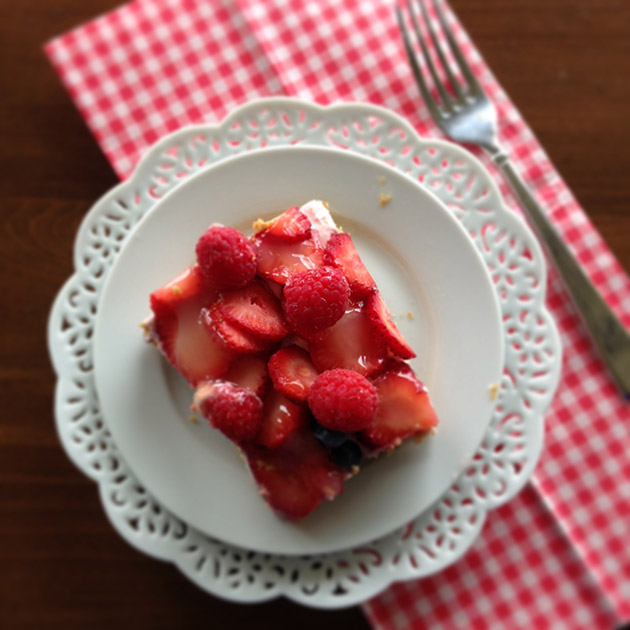 One of the easiest candies to make is chocolate bark. Last Christmas I posted a recipe for pretzel bark and this Christmas I thought I'd ramp up the recipe. In fact, this has two different barks featured.
This bark was inspired by my many trips to Soma Chocolates in Toronto, Canada. Soma uses high quality chocolate from around the world and puts their own unique spin on the chocolate sold.
One of my favourite things to purchase is their round bars with apricots, hazelnuts and other fruits and nuts on top.
I thought with having Bernard Callebaut Chocolates here in Calgary, and access to their large bars of bittersweet, semi-sweet, milk and white chocolate I'd make some large slabs of bark myself to have on hand this Christmas season.

I made a large slab of dark chocolate bark (for the dairy free folks) and a 2 layer white chocolate-milk chocolate bark.
Both had various nuts and seeds on top.
It is a simple, yet elegant gift to make as well as shows greatly when presented on a platter for your guests to enjoy.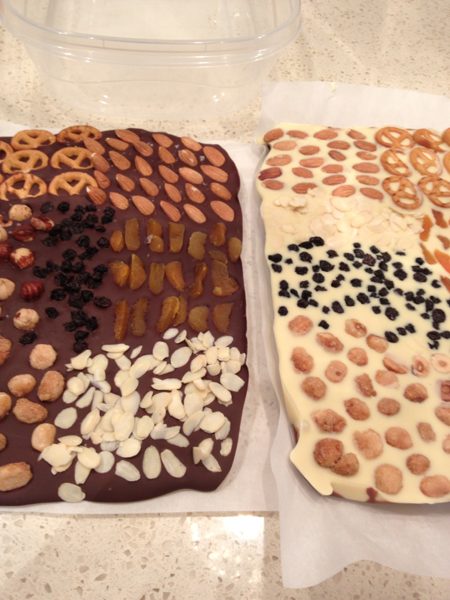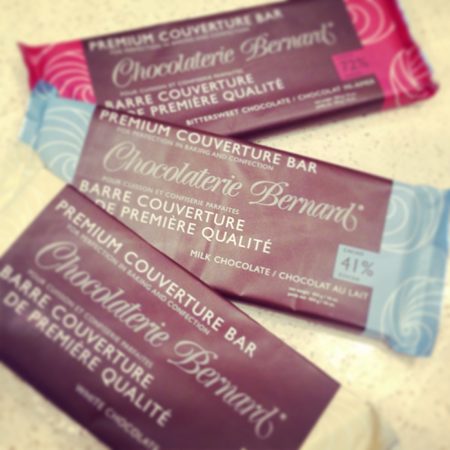 Recipe: 2 Layer White and Milk Chocolate Fruit and Nut Bark
Ingredients
16

oz

large bar (16 oz) Bernard Callebaut white chocolate

16

oz

1 large bar (16 oz) Bernard Callebaut milk chocolate

cranberries, dried blueberries, raisins, other dried fruit Variety of nuts (toasted hazelnuts, almonds, walnuts and cashews, macadamia nuts, pumpkin seeds, and pistachios)Gluten free pretzels
Instructions
In a double boiler on low-medium heat, melt broken up milk chocolate bar.

Stir occasionally. Once melted, take off heat, stir really well until smooth.

Line a cookie sheet with parchment paper.

Pour melted milk chocolate onto parchment paper and refrigerate until chocolate is hardened.

Once hardened, you can then start the 2nd layer.

In double boiler, on low-medium heat, melt broken up white chocolate bar.

Once melted, take off heat and stir until chocolate is very smooth.

Remove hardened chocolate from fridge and pour melted white chocolate over top.

Work quickly for you do not want the milk chocolate to start melting.

Spatter various nuts and fruit on the melted white chocolate.

Return chocolate to refrigerator to harden again.

Once hardened, I store my bark in a sealed container in the fridge until I'm ready to serve it.
Dark Chocolate Fruit and Nut Bark (Dairy-Free)
Ingredients
16

oz

1 large (16 oz) Bernard Callebaut dark chocolate bar

Various nuts as stated in above recipe

Various dried fruits as above recipe
Instructions
In double boiler, melt broken up dark chocolate bar.

Once melted, stir really well until very smooth.

Line a baking sheet with parchment paper.

Pour melted chocolate onto the paper.

Scatter various nuts and fruit on the melted chocolate.

Harden in the refrigerator.